Where And When To Bring Scraps For Composting In Ditmas Park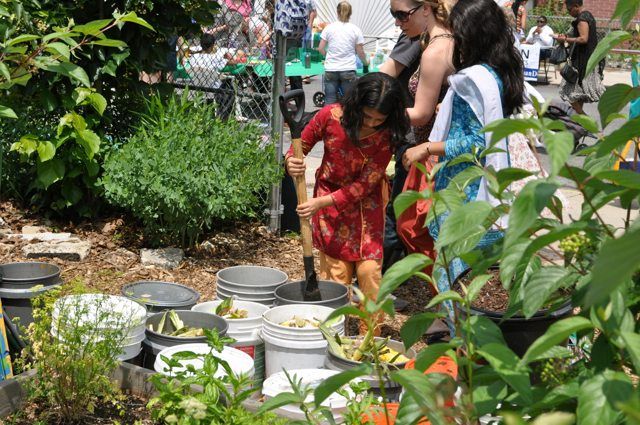 Neighbors in Windsor Terrace are about to be part of a pilot program where organic waste will be collected curbside by the city, but until that takes off across NYC, those looking to turn their food scraps into compost in the Ditmas Park area will have to continue to rely on some convenient local options.
All of these locations accept residential food scraps only — things like fruit and vegetable scraps, coffee grounds and filters, egg and but shells, and cut flowers; but no dairy, meat, bones, fats or oils, woody material, litter, lawn clippings, "compostable" dinnerware, or coconut shells. People often recommend collecting scraps in a container and storing that in your fridge or freezer to cut down on odors.
Then, once you've filled up your container, you can bring your scraps to one of these locations during drop-off hours:
Sustainable Flatbush
219 East 21st Street (between Church Ave and Kenmore Terrace)
Wednesdays 6-8pm through October 23
Saturdays 10am-12pm through October 26
Compost for Brooklyn
Corner of Newkirk Avenue and East 8th Street
Thursdays 12:30-2:30pm through the end of November
The following Saturdays 11-1pm: September 28, October 12 & 26, and November 9 & 23
Cortelyou Greenmarket
Rugby Road just off Cortelyou
Sundays 8am-1pm year-round, unless otherwise noted
Of course, if you have the space and want to try to start composting at home, we've got some tips for that.