When Tracks Crossed on Coney Island Avenue
Before the LIRR-owned Bay Ridge Line was cut out and pushed below Coney Island Avenue, its tracks covered the street. Here they are in 1907, looking north from Avenue H. They are crossing trolley lines headed north and south along Coney Island Avenue.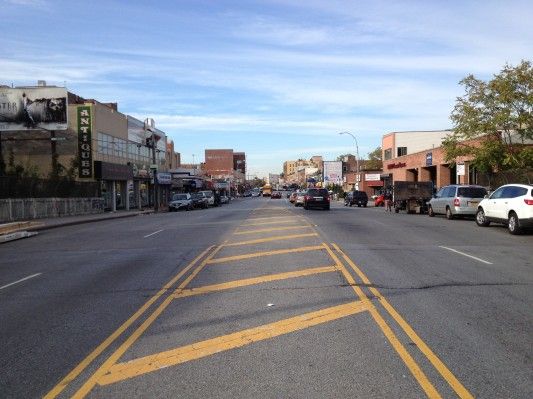 Today, the freight-only line runs in below street-level but above ground on a cut-out track that goes all the way to the Broadway Junction.
Once upon a time, it carried two tracks of passenger trains. Today it carries one track of freight and one jet fuel pipeline that ends at JFK. Ponder this: what if the Bay Ridge Line was a subway line? At some point in the far future, the subway's gotta get a little less Manhattan-centric, right? A boy can dream, can't he?
For now, though, the freight line is the subject of the long-term Cross Harbor Freight Movement Project, which is examining ways of easing truck traffic by utilizing the freight line more.