When Iggy Pop Lived In Bath Beach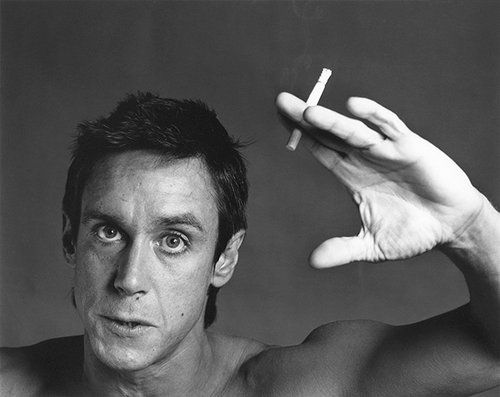 Turns out, legendary punk rocker Iggy Pop once called Bensonhurst or Bath Beach home. The exact location of his dwelling is unclear, however, there are several accounts of this oddball occurrence in various magazines.
Dave Mandl wrote a piece for Flavorwire where he recalls neighborhood friends selling nickel bags to Pop in a schoolyard. He backs up his childhood memories with interviews that Pop gave where he said he came to Bensonhurst to get away from hard drugs and to record new music.
In a 2007 MTV interview, in response to the interviewer asking if he lives in Bay Ridge, Pop says:
No. [laughs] Bensonhurst. Not many people know I lived out there. But I'm glad I lived out there and saw how it was. The intersection by my house had a Catholic Church, the police station, the pizzeria, and the corner where the dealers sold Quaaludes. This was '82. I was recording an album [Zombie Birdhouse] for Chris Stein's [of Blondie] label, riding the subway out to sessions. Nobody in the neighborhood knew who I was. Then I played the Brooklyn Zoo that summer and all the hoodlums came up. This one guy, John, he was this handsome burglar. He was so impressed he said he'd steal me anything I'd like. I was like "No, thanks, that's okay."
Both Mandl and Pop recount colorful memories of the neighborhood in the early 80's. In the article, Mandl even mentions the Bath Beach Boys and the Louisiana Boys, two notorious neighborhood gangs.
Jerry was from the Bath Beach section of Bensonhurst, an almost completely Italian area in what was a predominantly Italian part of Brooklyn to begin with. It was probably the toughest part of the neighborhood, with an unusually high concentration of gangs and wiseguys. There were the notoriously violent Bath Beach Boys, led by the widely feared Charlie, who was shot and killed in a local bar sometime in the early '80s. And then there were the Louisiana Boys, the gang Jerry belonged to, who to their credit occasionally did things other than beat people up. Their name came not from the state (duh), but from Louisiana Lanes, a scrungy local bowling alley on 86th St. where they used to hang out.
For fans of his music, Zombie Birdhouse was considered a return to form and an Iggy Pop classic. I'm almost sure Bensonhurst's influence has a great deal to do with that.