What's Your Life in Ditmas Park Like Between 3am and 9am?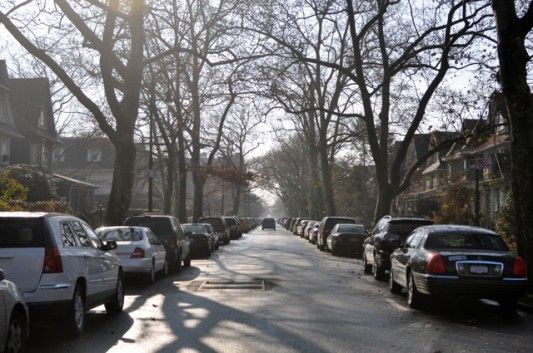 Attention, Ditmas Parkers of all ages! We here at DPC have an idea for a neighborhood-wide project, one that we're really excited about, but we need your help.
This project is about you…the people who live in Ditmas Park. This will be a regular feature that focuses not on communal neighborhood issues, but on the day-to-day lives of the individuals who live here. And we want it to be from your perspective, not ours.
So, here's the idea — one day in one year.
Over the course of one year, we're going to explore life in our neighborhood at different times of day. To correspond with the four seasons, we're dividing the 24-hour day into four 6-hour segments as follows:
Winter: 3am-9am
Spring: 9am-3pm
Summer: 3pm-9pm
Fall: 9pm-3am
Once a week (at least) during each season, we'll be posting a reader's submission of an image that reflects their life at that season's time of day. Which brings me to what we're asking for today…submissions for Winter (3am-9pm).
We're looking for submissions from readers (that's you!) that are, in some way, a window into your life in Ditmas Park between 3am and 9am. Depending on the person and the day of the week, this may be the start, the end, or (for you insomniacs and parents of infants) the dead center of your day. Whatever you can show us that's particular to you between 3am and 9am, we want to see it.
We only have three requirements:
1.
There must be a visual component to the submission
. This can be a photograph, but it doesn't have to be. Whatever it is, it should reflect YOUR life in some way. If you're an artist, great, but it's by no means required. You don't even have to be an adult. We're trying to reflect the lives of everyone who lives here. EVERYONE.
2.
You must include a description of the image that, at the very least, indicates the exact time it represents
. Again, right now we're looking for 3am-9am only. Your description can be as short as "4:52am" or it can be a complementary essay, story, whatever. Aside from including the time, you can be as creative as you like.
3.
It must take place in the neighborhood
. We have a pretty loose outline of where the neighborhood extends, Ocean Parkway to Ocean Avenue, Prospect Park to Avenue H, so please keep it within those boundaries.
And that's it. Send your submissions to dpcorneravi@gmail.com (Please DO NOT post images/descriptions in the comments).
If you feel intimidated, consider this. It can be as simple as snapping one quick photo with your phone and emailing it to us with the time you took it. No names necessary (but feel free to include if you like).
We think this can be a pretty amazing online portrait of what it is to live in Ditmas Park, but its success depends on you. So spread the word and submit.