What's Your Favorite Corner?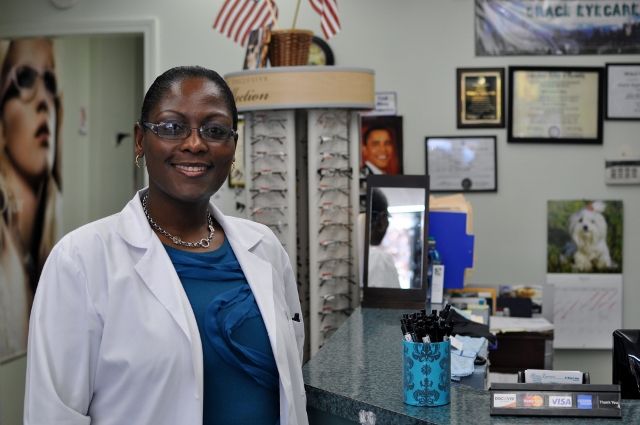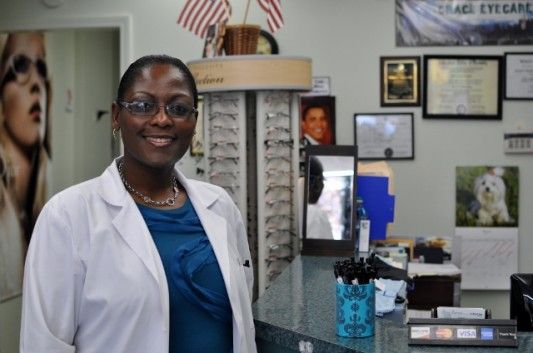 It's hard for Dr. Widad Valme of Grace Eye Care to choose a favorite corner–her business is right in the middle of the block on Cortelyou Road. Though she says East 16th and East 17th Streets both have their merits, E 16th gets the edge for one important reason.
"There's usually more parking!" she said, realizing that by saying so publicly, she was giving away her spot.
The parking situation in our area is a piece of cake compared to another neighborhood she was considering when she was scouting locations for her business almost six years ago. Park Slope seemed like a great choice, but Ditmas Park was, and continues to be, exactly what she was looking for. The sense of community she sees here is unlike anywhere else in the city, and she has a view of it all. As people pass by, going from corner to corner, several wave hello to the doctor, whether they're patients or just neighbors.
"Whenever you're having a bad day," she said, "you can just look out there, and you see something wonderful."
Dr. Valme is helping spread that neighborliness, in some small way, to Haiti. She's been collecting old pairs of eyeglasses for Association Haïtienne de Développement Humain (AHDH), an organization of doctors, nurses, students, and more who volunteer their services several times a year in Haiti. If you have a pair of glasses sitting in a room, long unused, consider dropping them off at Grace Eye Care, knowing that they'll be passed on to someone who needs them.
What's your favorite corner in Ditmas Park? All this week, we'll be asking neighbors about theirs–please join in the comments and share yours.