What's New With The Kings Theatre Rehab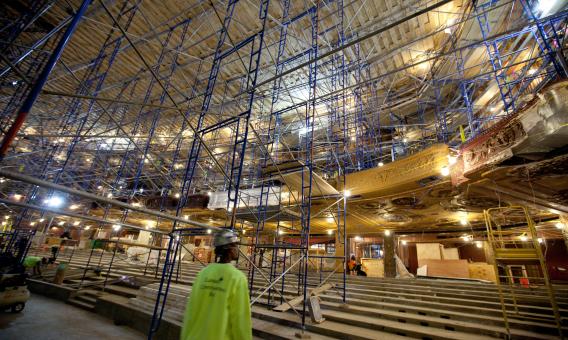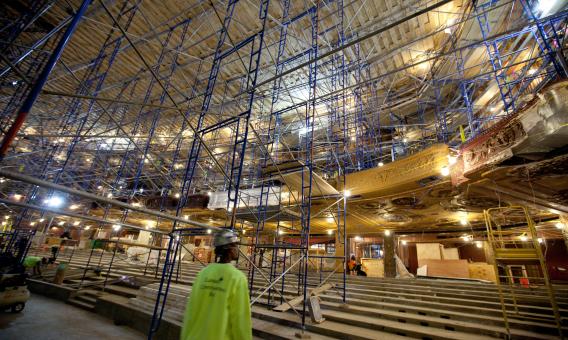 In case you were hurting for a Kings Theatre fix, here are looks inside this week from the New York City Economic Development Corporation and NY1. In addition to showing the latest restorations being done, both pieces of coverage (NY1 spoke to NYC EDC President Kyle Kimball for their article) state that the project will be completed by the end of 2014, not in 2015 as was mentioned at the Kings Theatre groundbreaking ceremony back in January.
NY1 also says the stage will be extended by 30,000 square feet. Between that and the most minute details being restored by local artisans, we can't wait to see the final product. Fingers crossed we'll only have to wait one more year.
Photo via NYC EDC