What Would You Do With $7 Million?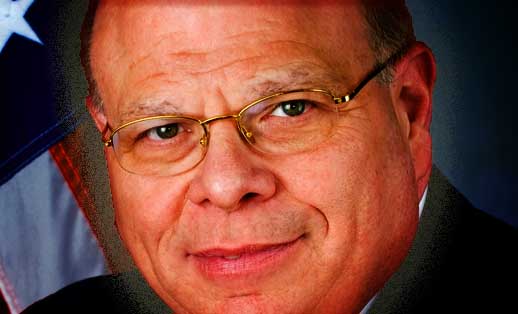 You may remember that we passed along info last week about State Senator Carl Kruger's latest swindling of city taxpayers, where he finagled $7 million of city funds for his old Community Board 18. They are using every last penny (or at least whatever doesn't "disappear") towards a new office building for the board, which has only two staff members – Kruger's girlfriend and Kruger's sister.
So, $7 million during teacher, NYPD and FDNY layoffs, MTA fare hikes, cuts in hospital staffing – and on and on – to be used on a facility that will ultimately house two paid employees of a board that the mayor is looking to eliminate? We would hope a group as civic-minded as a community board would find far more efficient use of such funds.
So we asked our own Community Board 15 Chairperson Theresa Scavo what she would spend the money on. We know: it's a loaded question that no sane person would answer with, "Well, the board really needs a Lamborghini to zoom around to local civic meetings… vrrrroooommm." But her answer was interesting if only to see where the board thinks financial priorities should go within the district.
She writes:
That is simple. If Community Board 15 had 7 million, we would begin with new infrastructure. We in Southern Brooklyn have one of the highest 311 complaints for sewer back-ups because of our old and narrow pipes. Second, repave or reconstruct the streets. In Gerritsen Beach several of the streets in the old section are in need of major reconstruction. There are no curbs, so the water does not move it sits. That kind of money doesn't go that far. The Gerritsen job alone could go for from 5 to 10 million. I am sure I could find many more uses for that money.
And just to drive the point home, here are a few things $7 million could buy:
~ 230 police officers
~ 192 firefighters
~ 140 teachers
~ 90 nurses at a public hospital
~ 14 new subway cars
~ 127 MTA subway conductors, motormen, bus drivers and station agents (yes, they get paid more than the starting salaries of teachers, firefighters and police officers).
~ 636,363 pizza pies… because why not?
~ 233,333 specialty pizza pies from DiFara's. Again… why not?