What To Know About Schedules For The Subway, Bus & Parking This Passover And Easter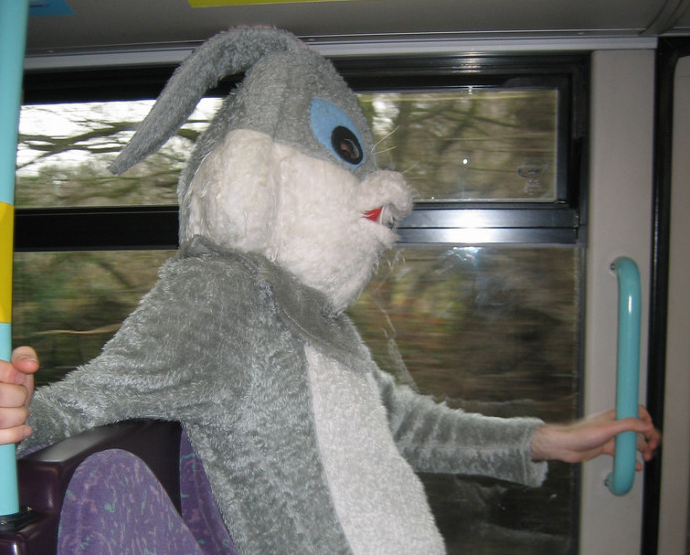 The end of the week is near, and with it comes a slew of holidays including Good Friday, Passover and Easter. The means a few small changes to get around the city by mass transit, but also a little easier to park. Here's what you need to know for any travel you might do over the next few days.
Parking
Alternate side parking (street cleaning) regulations will be suspended Thursday through Saturday, April 2 to 4 for Holy Thursday, Good Friday, and Passover. Although street cleaners get to take it easy, meter maids do not – that means all other regulations, including parking meters, remain in effect.
Subways
No real changes here. On Easter Sunday, April 5, all MTA services plan to operate on a normal Sunday schedule. For this Friday, April 3, which is Good Friday and the first night of Passover, the New York City Subway and Staten Island Railway will operate on regular schedules. Carry on as usual.
New York City Buses
Carry on, that is, unless you live in Staten Island. On Friday, April 3, Staten Island buses only will operate on a reduced weekday schedule. There will be no limited-stop bus service in Staten Island on the S81, S84, S86, S90, S91, S92, S94, S96 and S98 bus routes. Suckers.
Long Island Rail Road
Long Islanders have better luck. The Long Island Rail Road will provide additional eastbound service on Friday, April 3, for customers leaving work early in observance of Passover and Good Friday. The railroad will operate a regular weekday schedule with 10 additional trains departing Penn Station between 1:46 pm and 3:48 pm.
Metro-North Railroad
On Friday, April 3, Metro-North will operate a regular weekday schedule, although with financial markets closed, ridership is expected to be down.
Normally on Passover eve, Metro-North adds train cars to regularly scheduled outbound trains in the early afternoon from 3 p.m. to 5 p.m., so there is capacity for those who want to get home for sundown. But since this is also Good Friday, and ridership is typically significantly lower, no added cars are planned.
Is anybody else wondering why Long Islanders and Connecticut residents are getting a better deal than Staten Islanders? Me neither.
And, don't forget that there are extra trash and recycling pickups this week — see all the details here.
If you observe, have a terrific holiday.