What Is The Michelle Obama Political Club?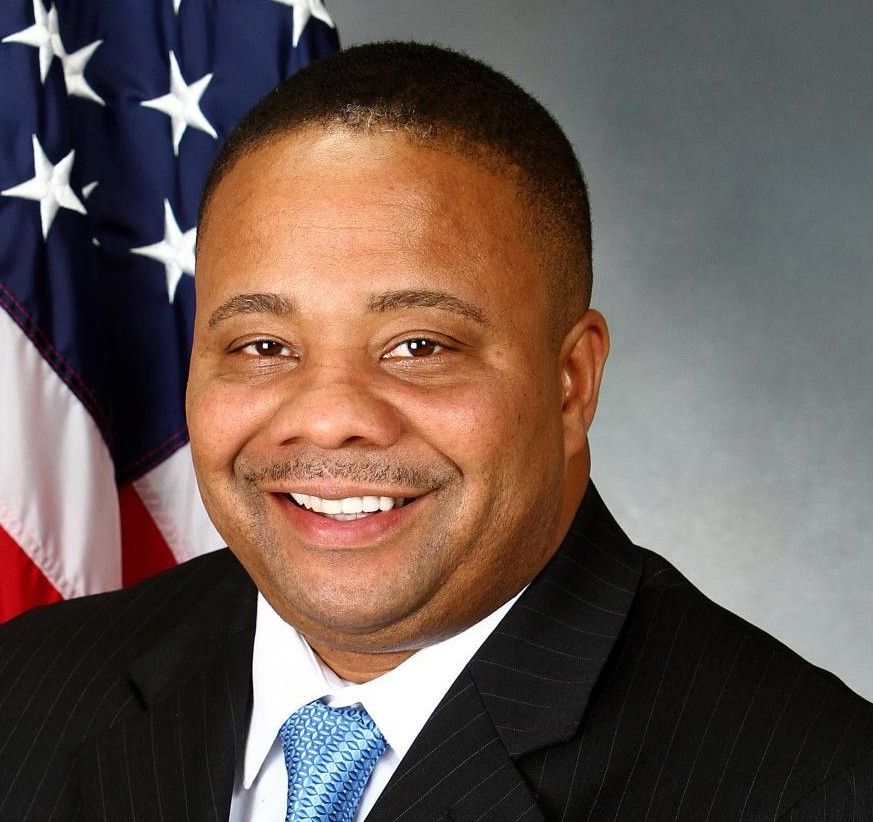 CROWN HEIGHTS – With two weeks left in the campaign State Sen. Jesse Hamilton's office seems to be out to lunch.
After several attempts to contact his campaign office, the campaign's communication's director and the chief of staff, Bklyner was unable to get the answer to a simple question —  who is involved with the Michelle Obama Political Club.
On Tuesday, an email blast was sent out from the campaign asking constituents in the 20th senatorial district to "Get Out. Stand Up. Rise Up." After a brief statement on the senator's "legislation to make calling 911 on innocent black people a hate crime," the literature was signed, the Michelle Obama Political Club. (We blocked out the recipient)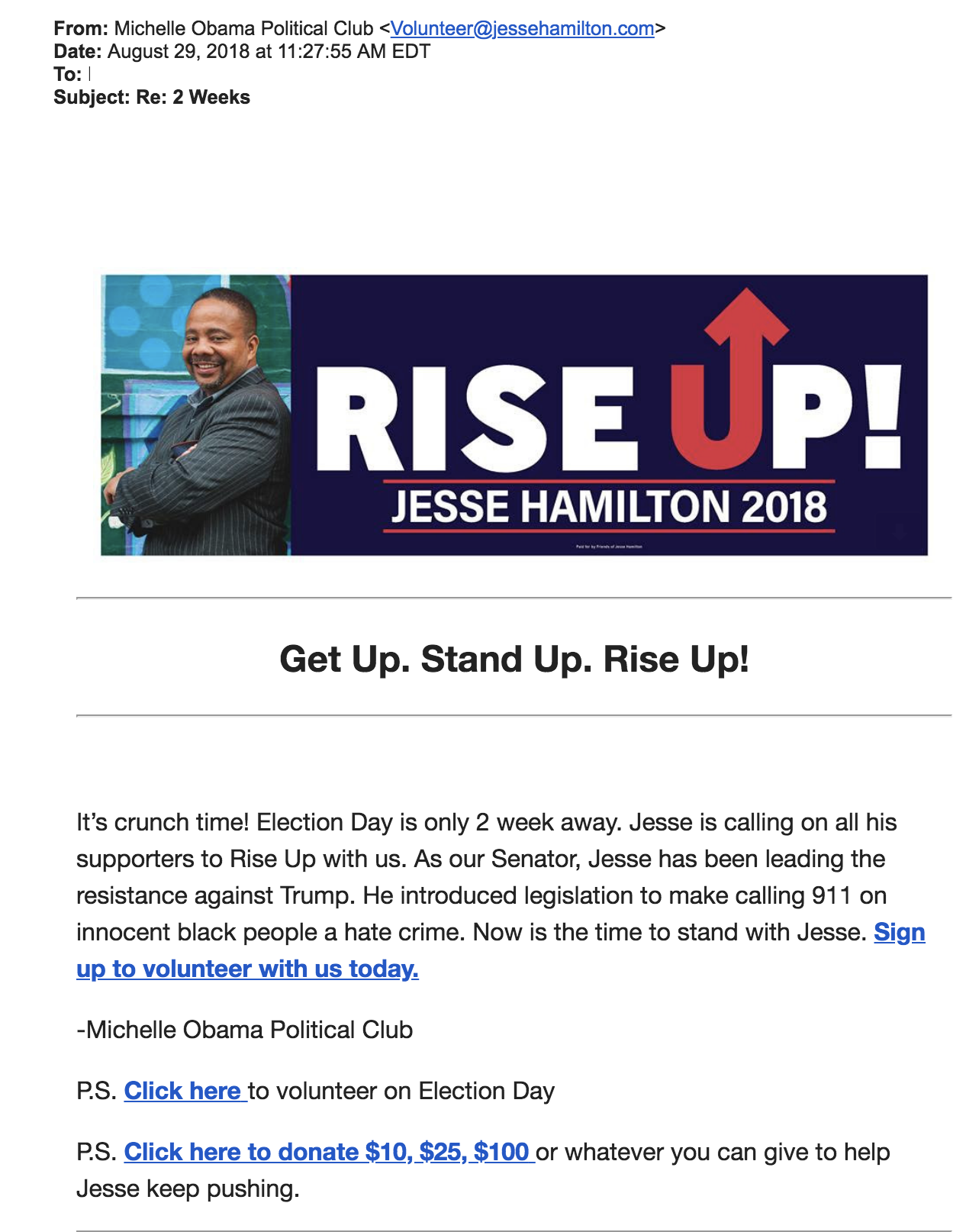 Bklyner made several failed attempts to speak to someone from Hamilton's campaign. The phone number listed on his campaign website also went unanswered. The political club has no social media presence and the email address connected to the post — volunteer@jessehamilton.com —  is attached to the senator's campaign.
Recently, Hamilton has come under fire for his past association with the Independent Democratic Conference (IDC), who some say gave a fair advantage to the New York State Republican Senate in trying to pass progressive legislation.
The Senator is facing a primary opponent, Zellnor Myrie, who is running alongside a coalition of anti-IDC candidates.  The two will face off in the Sept. 13 primary.