Remember When Emmons Avenue And Knapp Street Was Called Hog Point Creek?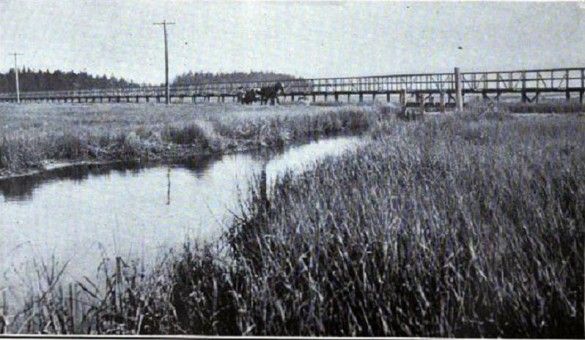 Sheepshead Bites reader Andy Baum tipped us off to this beautiful and fascinating photograph of what is now Emmons Avenue and Knapp Street, an area once known as Hog Point Creek.
Taken in 1904, the photograph reveals the level of total commercial industrialization and development that has occurred in the area over the last century and change.
Daniel Hotaling, the guy who provided the photograph, gave some interesting information on Facebook as to what exactly we are looking at.
So it is basically looking down Knapp St towards Ave U from Plumb Beach. The cedar groves in the upper left hand corner were behind the sewage treatment plant on Knapp St. They were known as the cedars; my grandfather was born in the cedars 1905.
Great stuff, Daniel. If you, or anybody else, has any more wonderful historical pictures of the area, please send them to nberke [at] sheepsheadbites [dot] com!