What Do You Think About The New Mural Outside Douglas Elliman?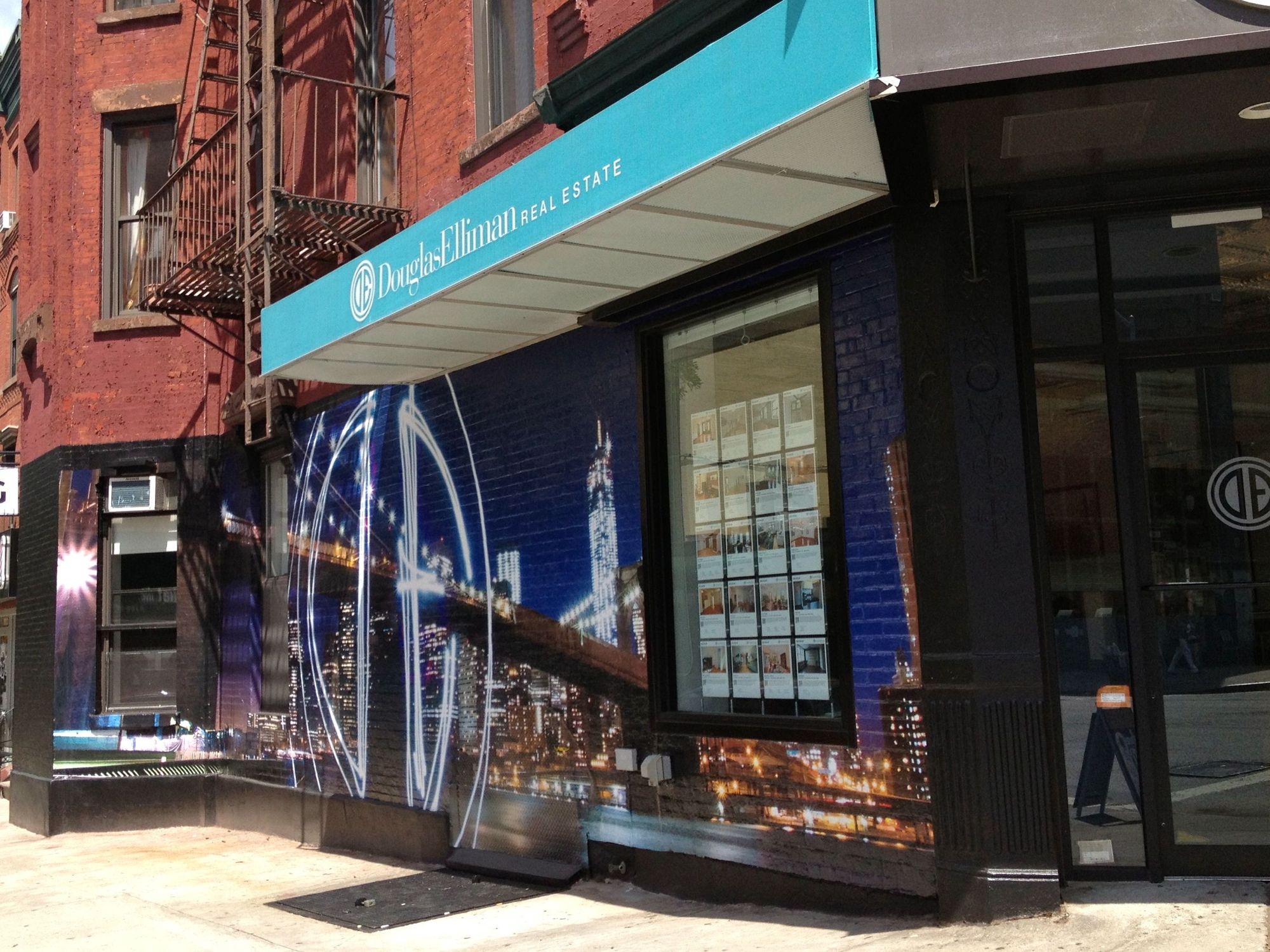 A new mural recently went up on the Garfield Place side wall of the Douglas Elliman real estate office located at 154 7th Avenue, and apparently some neighbors aren't too excited about it.
Brownstoner posted photos of some signs that were hung nearby, notes from neighbors who don't like the commercial nature of the mural. One says, "Many of your neighbors on Garfield Place have worked hard to plant gardens, build tree boxes, and keep this small residential street safe and clean," and goes on to request that they remove the "tacky and weird corporate billboard," fix a hole in the sidewalk, and clean up in front of the storefront.
For its part, Douglas Elliman told Curbed that they've met with some of those who have complained, and have "invited them to help us curate future content for our mural wall."
So, what do you think of the mural?
[poll id="50″]