Welcome Patrick!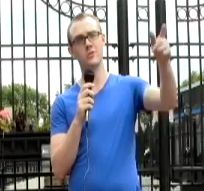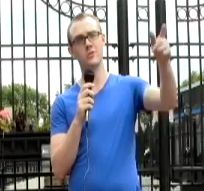 Please join us in welcoming Patrick Howell O'Neill to the Ditmas Park Corner team. You may have noticed his byline appearing on a few stories recently, and you'll see it more often now–he is taking over for me as editor of the site.
Patrick loves news, his video camera, and the neighborhood–he grew up in the area, so he brings an added advantage of a lifetime of experience with this place he's now covering. He's outgoing and approachable, so please reach out to him in person if you see him on the street, as well as by email at patrick@ditmasparkcorner.com or by calling 917-740-4124.
Everything else stays the same–reach the Corner on Twitter and Facebook, and please keep adding photos to the Ditmas Park Corner Flickr group, or email them to ditmasparkcorner@gmail.com.
As for me, as we work on growing the business and expanding into more neighborhoods, I'll be taking on more of a managerial role. I have loved covering the neighborhood for the past two years, meeting so many of you, and being able to tell your stories. You'll still see me around, of course, and you can continue to reach me at mary@ditmasparkcorner.com.