Weiner Regrets Disappointing Constituents, Doesn't Rule Out Return To Politics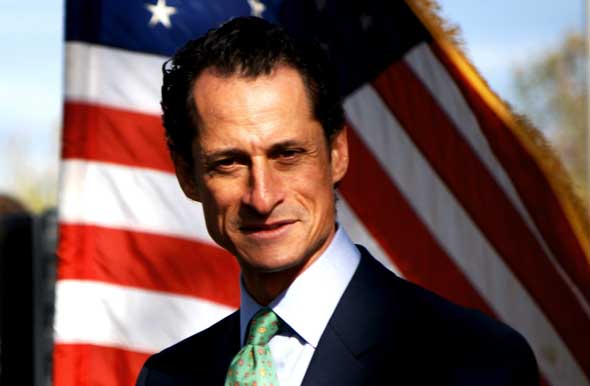 Former Congressman Anthony Weiner spoke for the first time about the scandal that forced him to resign from Congress last year.
Weiner made headlines this week after allowing a reporter from People Magazine into his house to speak of "the scandal" he was involved in, and his life since he stepped down from Congress.
Weiner declared that he regretted what his actions had put his wife and constituents through. However, he said that new responsibilities ensures he thinks less of what happened.
"It's not like I sit all day replaying it in my mind…with a baby, it is pretty easy to put things into perspective," Weiner said.
Weiner has spent his time away from politics taking care of his 6-month-old daughter, and performing household chores such as laundry, Weiner's wife, Huma Abedin, pointed out.
The former Congressman added that he has no plans to campaign, but he has not ruled out a future political career.
"I can't say absolutely that I will never run for public office again, but I'm very happy in my present life, " Weiner said.
After a period of seclusion, Weiner's been popping up in the press more often, recently speaking out in favor of the Supreme Court's decision to uphold the Affordable Care Act, and an interview with the New York Times about Fox News.