Weiner Constituents Still Stand By Their Man… Mostly.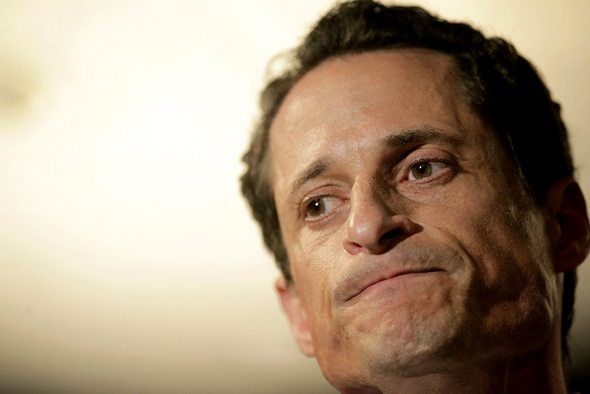 I, as I am sure most of you are, am emotionally depleted from the mention of Congressman Anthony Weiner's name, a name that I've known of, under more normal, pre-Internet circumstances, since I was in high school. The steady assault of "Weiner" jokes for the past two weeks (it feels like two years!) are old and tired, and a personal adversity is nothing to laugh at. But news is news, and even the not-so-fun stuff's got to be reported upon… I guess.
After the Sheepshead Bay congressman's embarrassing late night mis-Tweet of a photo of his undies-clad hoo-ha's devolved into a national circus-like scandal, with leading members of both sides of Congress and President Barack Obama excoriating the disgraced pol and strongly suggesting he step down, News 12 reported yesterday that many of Weiner's loyal constituents believe, as interviewee David Pantone stated on the corner of Coney Island Avenue and Avenue Z, that "this is his own personal life — it shouldn't have anything to do with politics."
House Democrats played a waiting game today in the online sex case of Rep. Anthony Weiner (D-N.Y.), counting on mounting pressure from colleagues, a suggestion from the president and his wife's return from an official trip to persuade Weiner to quit.
The strategy surfaced at a meeting of all House Democrats, when members cast aside discussion of Weiner's sexually charged online postings and decided instead to let him think about calls from high-powered party members to leave.
In an interview on NBC's "Today" show, President Barack Obama called Weiner's behavior "highly inappropriate," adding that he doesn't think a two-week leave of absence is enough.
In Sheepshead Bay, many of Weiner's constituents have expressed varying opinions on whether their local congressman should resign.
In an opinion piece published in The New York Times last week, Manhattan Beach Community Group President Ira Zalcman defended Weiner, prattling off a list of the good works that Weiner has done for his constituency, including the removal of disruptive cement planters along Oriental Boulevard, taking up the fight of unpopular traffic patterns imposed by the city, and availing himself  24/7 during the December 26 blizzard.
"People make mistakes," Zalcman acknowledged, affirming his hope that Weiner — currently on an official leave of absence to seek professional help — stay in office. A surge of support from residents in our area continued to pour in, even in spite of brand new revelations of Weiner's Internet relationships with at least half a dozen women surfaced, as well as numerous X-rated self-portrait images of the narcissistic pol taken in the Congressional gym.
His lying, however, was "the real issue," wrote one-time Republican City Council hopeful Gene Berardelli to Sheepshead Bites, "not the Jerry Springer-like cavalcade of women that have/will spring up…"
All the photos, texts, "sexts", chats… whatever… that's between him and his family. The issue for the public is simple – he lied.  He evaded.  He blamed others.  He contrived a phony "hacker" / "prank".  He yelled at people who had the temerity to question him when he refused to give a straight answer.  And he did so audaciously.  His holier-than-thou, smarter-than-thou mentality makes his duplicity even worse […] Then, when he was caught in his lies, he told the truth.  […H]ad there been another choice, he'd still be lying! With his credibility shot, how can he effectively represent?  How can we take him at his word?  How can anything get done for us amidst all the distraction he created?  Most importantly, how can he "deliver" results while in the minority if his OWN party has left him in the cold? In my opinion, the best he can do for all concerned, family and constituent alike, is resign.