This Week's Must Do List: Perfect 10's, Getting Funky, Gentrification, And More
Below you'll find information on events through the week in Fort Greene and Clinton Hill. Check back Thursday to see what's scheduled this weekend!
Submit your event listing to our BROOKLYN-WIDE CALENDAR.
WEDNESDAY JULY 6
Greenlight: Women in Sports with Dvora Meyers and Erica Westly
When: Wednesday July 6 at 7:30 pm.
Where: Greenlight Bookstore, 686 Fulton Street.
What: Clinton Hill's own Dvora Meyers will be discussing her new book on the evolution of women's gymnastics, The End of The Perfect 10, with Erica Westly, author of Fastpitch: The Untold History of Softball and the Women Who Made the Game. Fastpitch traces the evolution of the sport from a male-dominated game to a high profile women's sport, while examining ongoing issues facing the game. Together, they'll delve into the complexities of women's sports in 2016.
How much: Free.
Trivia Night
When: Wednesdays from 8-11pm
Where: Putnam's Pub at 419 Myrtle Avenue
What: Weekly trivia competition to win gift cards of $100 to Putnam's. Beer specials all night.
How much: Free
THURSDAY JULY 7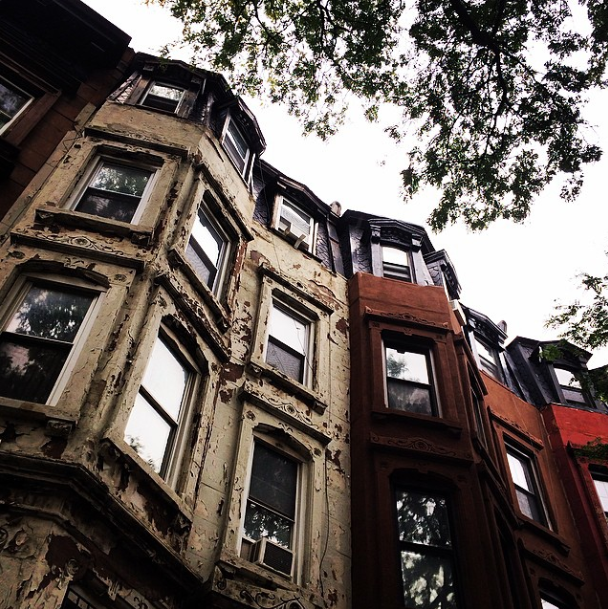 Brownstone Brooklyn: Pioneers In The Gentrification Movement
When: Thursday, July 7 at 6:30pm
Where: 128 Pierrepont Street
What: This panel will look at the narrative and history of the first Brooklyn neighborhoods to gentrify, applying those lessons and thoughts to the issues facings those communities today.
How much: $5
Teen Tech Time: Plant Friends!
When: Thursday, July 7 at 3pm
Where: Clinton Hill Library at 380 Washington Avenue
What: This is the coolest: make water sensors that will let you know when it's time to water a plant via an app.
How much: Free
Fatpack Band
When: Thursday, July 7 at 12pm
Where: Metrotech Commons (304 Bridge Street)
What: Get funky with this funk and disco band now in its fourth decade. They are considered to be the authors of the first ever rap recording (though I'll still vote for Subterranean Homesick Blues). Either way, this is a seriously cool event during the hottest part of the year.
How much: Free.