Weekly Events Roundup: Stallone, Community Board, Summer Reading And More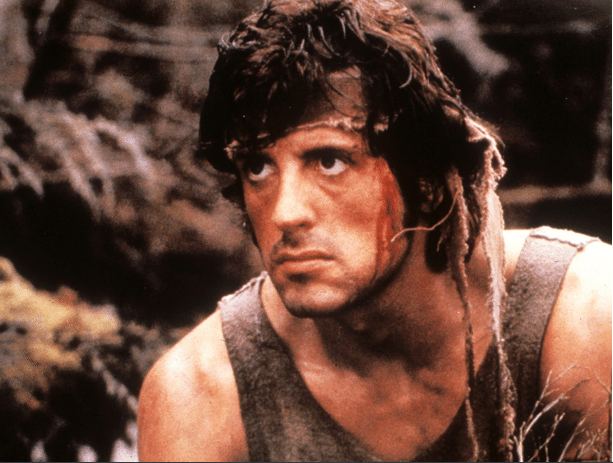 Below you'll find information on events through the week in Fort Greene and Clinton Hill. Check back Thursday to see what's scheduled this weekend!
Submit your event listing to our BROOKLYN-WIDE CALENDAR.
ALL WEEK
Weiner
When: 4:40pm, 7:10pm, 9:20pm
Where: Peter Jay Sharp Building at 30 Lafayette Avenue
What: The former Congressman let Josh Kriegman and Elyse Steinberg behind the scenes of his 2013 mayoral campaign with virtually unfettered access. The end result is this gobsmacking look into the political and personal.
How much: $14.
TUESDAY, JUNE 7
Rambo: First Blood featuring a Q&A with director Ted Kotcheff
When: 7:30pm
Where: Peter Jay Sharp Building at 30 Lafayette Avenue
What: Rambo, for all its derision and scorn, has emerged as an iconic film. Director Ted Kotcheff will have a question and answer session moderated by Matt Singer of ScreenCrush.
How much: $16.
WEDNESDAY JUNE 8
Community Board #2 General Meeting
When: 6pm
Where: St. Ann's Warehouse, The Studio, 45 Water Street
What: Be an active citizen and take part in the neighborhood during this meeting of the Community Board. It's a chance to voice your concern and hear others.
How much: Free.
Trivia Night At Putnam's Pub
When: Wednesdays from 8-11pm
Where: Putnam's Pub at 419 Myrtle Avenue
What: Weekly trivia competition to win gift cards of $100 to Putnam's. Beer specials all night.
How much: Free
THURSDAY JUNE 9
Summer Reading Kick-off Celebration!
When: 10:30am to 3pm
Where: Central Library at 10 Grand Army Plaza
What: This all-day event is meant to start the summer right with programs as varied as a performance from the Brooklyn Youth Chorus, face painting, and board games presented by the Brooklyn Strategist.
How much: Free
William Bell and Band
When: 12pm
When: 304 Bridge Street (Metrotech Commons)
What: Legendary soul singer/songwriter William Bell has released his first album in almost 40 years, and now he's touring in support of it.
How much: Free