Weekend Events Recap: What's Happening Around South Slope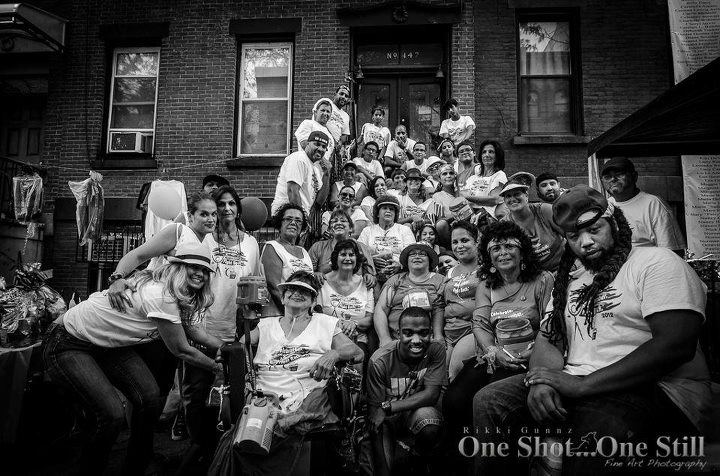 Still looking for something to do this weekend?
17th Street Cancer Crusade
When: Saturday, August 17, 11am to 7pm
Where: 17th Street, between 3rd and 4th Avenue
What: Neighbors (shown above) are throwing one heck of a party this Saturday! Look for music, food, raffles, a flea market and fun activities for the kids. All proceeds benefit the American Cancer Society
How much: Free!
The Pre-War Ponies
When: Saturday, August 17, 8pm
Where: Barbes, 376 9th Street, between 6th and 7th Avenue
What: Travel back to the 20s and 30s to discover some forgotten gems of the era.
How much: Free!
The Morley Walk
When: Sunday, August 18, noon to 4pm
Where: Multiple locations across Brooklyn
What: Celebrate the legacy of Christopher Morley with a walking tour and marathon reading of his book, The Haunted Bookshop, at some of the area's best local bookstores. Stops along the walk include:
LARK cafe (with books provided by WORD Brooklyn)
1007 Church Ave.
Time: 12pm
Terrace Books
242 Prospect Park West
Time: around 1pm
powerHouse on 8th
1111 8th Ave.
Time: around 1:20pm
Brooklyn Public Library
10 Grand Army Plaza
Time: around 2:15pm
Unnameable Books
600 Vanderbilt Ave
Time: around 3:10pm
Greenlight Bookstore
686 Fulton St.
Time: around 4:00pm
Afterparty at Der Schwarze Kölner
710 Fulton St, Brooklyn
Refreshments and copies of The Haunted Bookshop will be available at most locations along the route. Fore more information, visit the Morley Walk website, or call our local stop, Powerhouse on 8th, at 718-801-8375.
How much: Free!