Weekend Art Events: October 5-8 (Vintage Organ Concert, Lit Crawl, Poetry Expo & More)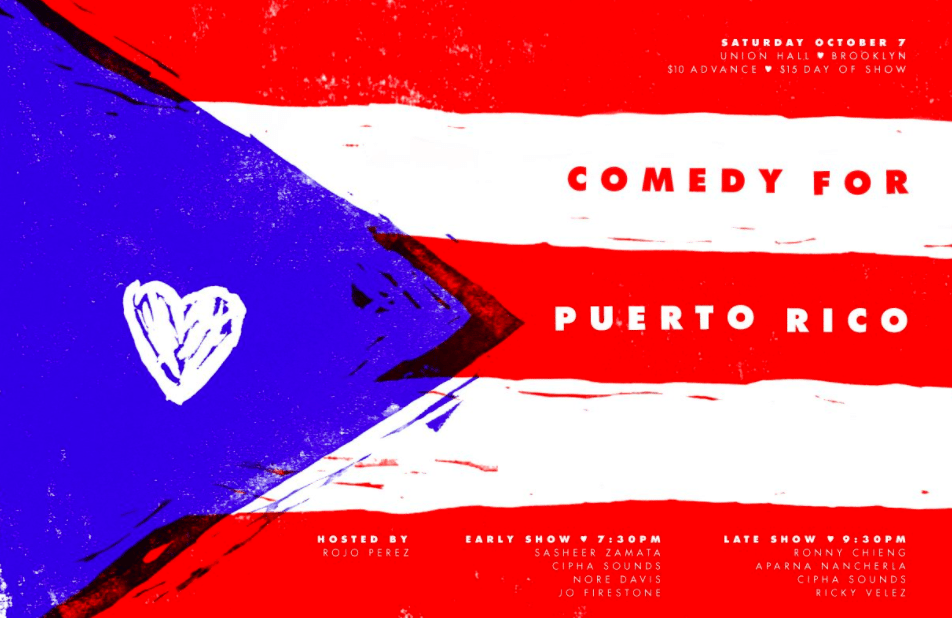 It's the first weekend of October—a long one if you're lucky. Celebrate Oktoberfest under the Archway in DUMBO or support hurricane relief in Puerto Rico at the Brooklyn Museum's First Saturday event or Union Hall's Comedy for Puerto Rico show.
There's also an organ concert this weekend as well as a poetry expo and a lit crawl. Don't forget to order tickets to the four upcoming 2 Dope Queens shows at Kings Theater!
See what else is going on this weekend down below.
Farming, Planting and Living: Resisting Hunger and Poverty in Cuba and Dominican Republic
When: Thursday, October 5, 5pm
Where: St. Francis College, Callahan Center Art Gallery, 180 Remsen Street, Brooklyn Heights
What: The opening for this joint photo exhibition by photographer César Pinedo and professor Sintia Molina featuring photographs of farming and planting in Cuba and the Dominican Republic is part of St. Francis College's month-long celebration of Hispanic heritage.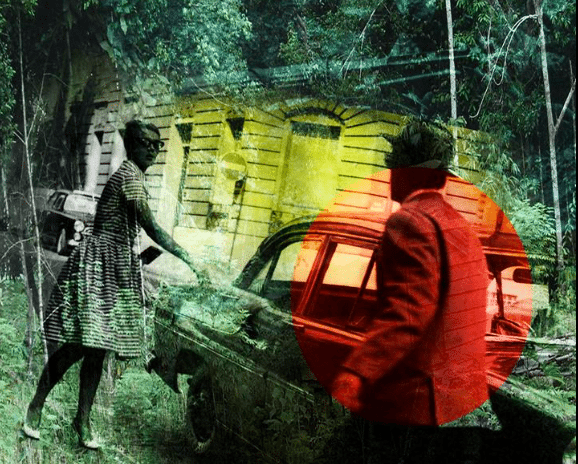 DUMBO First Thursday Gallery Walk
When: Thursday, October 5, 6pm to 8pm
Where: Various venues, DUMBO
What: The first Thursday of every month' DUMBO galleries stay open late to host special events and receptions while local restaurants and bars offer specials to First Thursday attendees. Highlights this month include the 45th Anniversary of A.I.R. Gallery and Klompching Gallery's 10-year anniversary. Learn more here.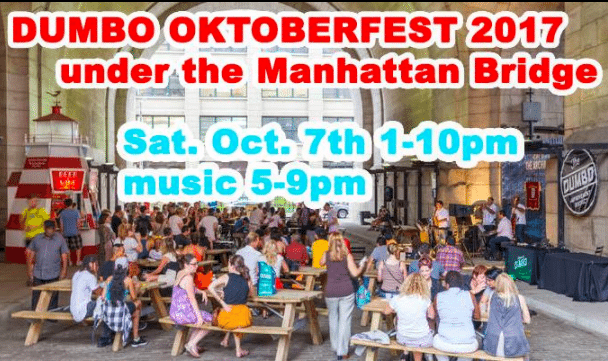 DUMBO Oktoberfest
When: Friday, October 6 to Saturday, October 7
Where: Archway Under the Manhattan Bridge, 50 Adams Street, DUMBO
What: The Archway Under the Manhattan Bridge Archway will transformed into a "traditional German 'beer hall' with plenty of DUMBO flair." There will be DJs, live music, arts and crafts, pretzels, bratwurst, and of course, beer, served in special limited edition DUMBO Oktoberfest beer steins. Learn more here.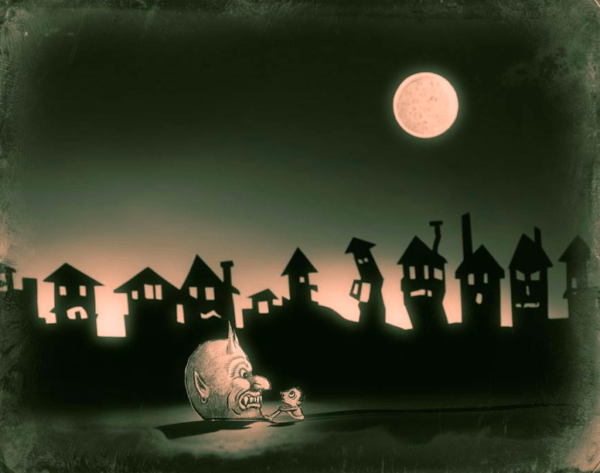 Halloweenland Halloween Photoscapes. Mystery Dioramas from the Vaults
When: Friday, October 6, 7pm to 10pm
Where: Quimby's Bookstore NYC, 536 Metropolitan Avenue, Williamsburg
What: Opening reception for an exhibition of Halloween-themed work by animator and cartoonist Gary Leib whose work has been in The New Yorker, New York Observer, and Fantagraphics books, and still-life photographer Geoff Spear who has shot cover art for best selling authors including John LeCarre, Augusten Burroughs, Haruki Murakami, Donna Tartt, and Martin Amis.
Gowanus Challenge Race
When: Saturday, October 7 (Rain date: Sunday, October 8), 2pm to 5pm
Where: Starts at Gowanus Dredgers Boathouse, 165 2nd Street, Gowanus
What: A race on the "Venice of Brooklyn" to raise funds for boathouse improvements (restroom, lighting, equipment) and facility operational costs. The 2.5 mile race on the Superfund site will be followed by a post race banquet and awards ceremony. Learn more here.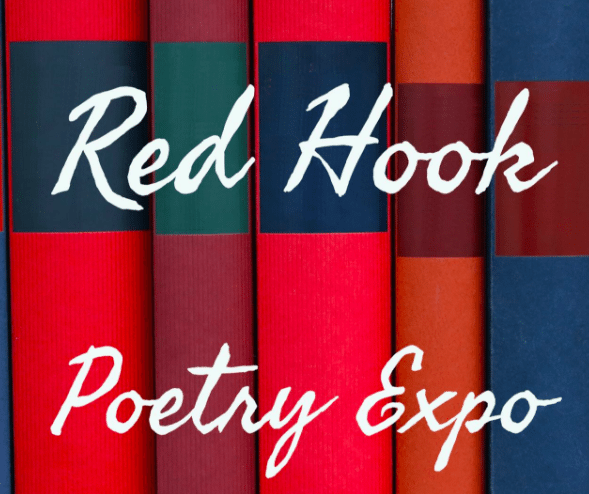 Red Hook Poetry Expo
When: Saturday, October 7, 4pm to 7pm
Where: Red Hook Initiative, 767 Hicks Street, Red Hook
What: Local authors Day Dream Alston and Saadia Austin host a celebration of poetry and community featuring refreshments, giveaways, an open mic, as well as readings by the hosts from their latest books of poetry.
How Much: Free
Target First Saturday at Brooklyn Museum
When: Saturday, October 7, 5pm to 11pm
Where: Brooklyn Museum, 200 Eastern Parkway, Prospect Heights
What: This month's edition of the museum's First Saturday series celebrates Hispanic Heritage Month. Highlights include performances by Locos Por Juana and Batala New York; a salsa party hosted by Balmir Latin Dance Studio LLC; and a celebration of tropical music with DJ Geko Jones and La Chiquita Brujita. The museum will also collect supplies to support hurricane relief in Puerto Rico. Visitors can contribute batteries, first aid supplies, diapers, baby food, and feminine hygiene products. Learn more here.
How Much: Free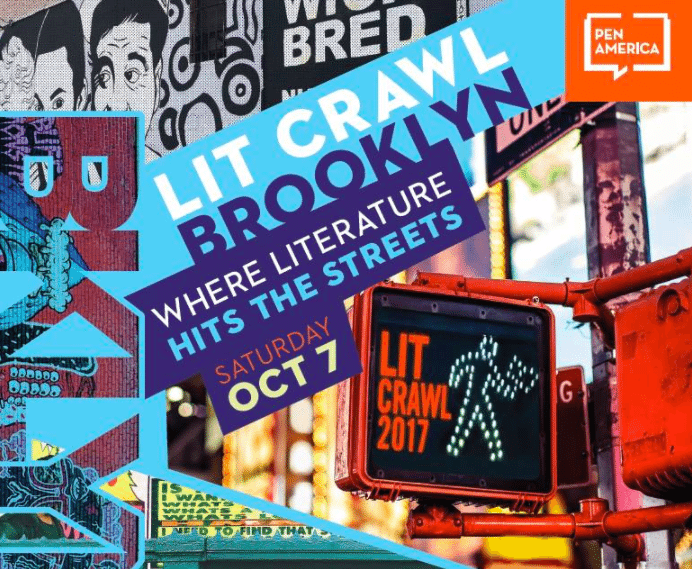 Lit Crawl Brooklyn 2017
When: Saturday, October 7, 6pm to 11pm
Where: Various venues throughout Fort Greene
What: A literary bar crawl featuring an evening of booze and books, literary trivia, readings, and performances across Fort Greene celebrating the New York literary community. Learn more here.
How Much: All events are free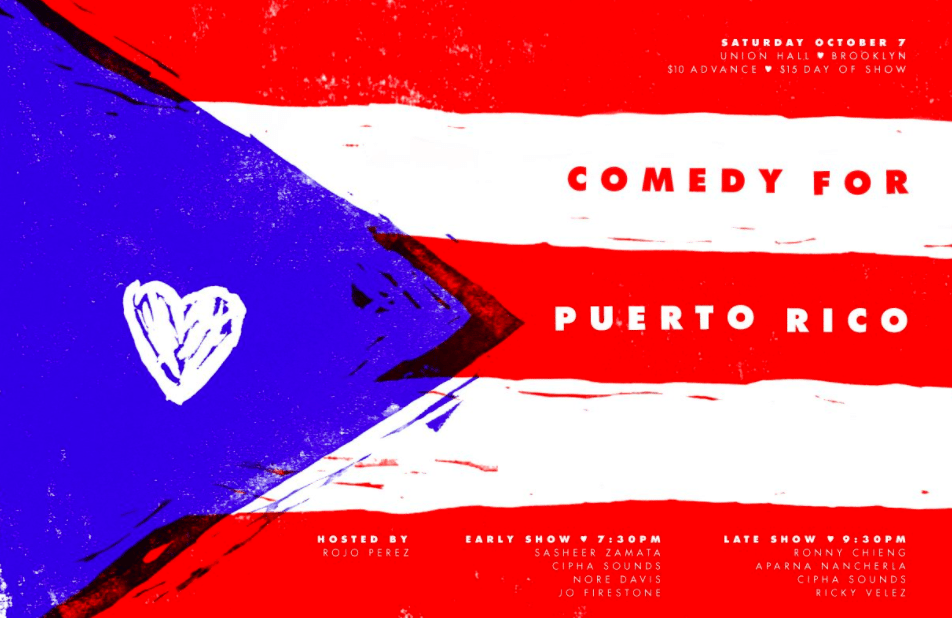 Comedy for Puerto Rico
When: Saturday, October 7, 7:30pm
Where: Union Hall, 702 Union Street, Park Slope
What: Rojo Perez hosts this early show featuring Sasheer Zamata, Cipha Sounds, Jo Firestone and Nore Davis. All proceeds from the show will be donated to Unidos Por Puerto Rico.
How Much: Tickets $10 in advance, $15 at door

New York Theater Organ Society Presents Mark Herman in Concert
When: Sunday, October 8, 3pm to 5pm
Where: Schwartz Athletic Center at LIU, One University Plaza, Downtown Brooklyn
What: Hear theater organist Mark Herman play the original 1928 Wurlitzer organ at Long Island University's Schwartz Athletic Center (the organ's best acoustic setting) before the venue undergoes a two year restoration to return it a performance space—the Paramount Theatre.
How Much: Tickets $10 to $15
Curiosities
When: Opens Friday, October 13
Where: The Menagerie, 627 5th Avenue, Park Slope
What: An immersive theatrical experience set in an illegal 1930s sideshow world populated by bootleggers, deviants, performers, and misfits. Audiences are invited to explore a secret performance of Professor Mysterium's Menagerie of Wonder set in a subterranean jazz club.
How Much: Tickets on sale now.
2 Dope Queens
When: Monday, October 23 through Wednesday, October 25
Where: Kings Theater, 1027 Flatbush Avenue, Flatbush
What: Join Phoebe Robinson and Jessica Williams for a live version of their popular podcast featuring stories about sex, romance, race, hair, NYC, and Billy Joel. Each show will be taped for an upcoming HBO special and include different special guests!
How Much: General admission tickets on sale now.