Weekend Art Events: May 5-7 (BKLYN Designs, Smart Cities & More)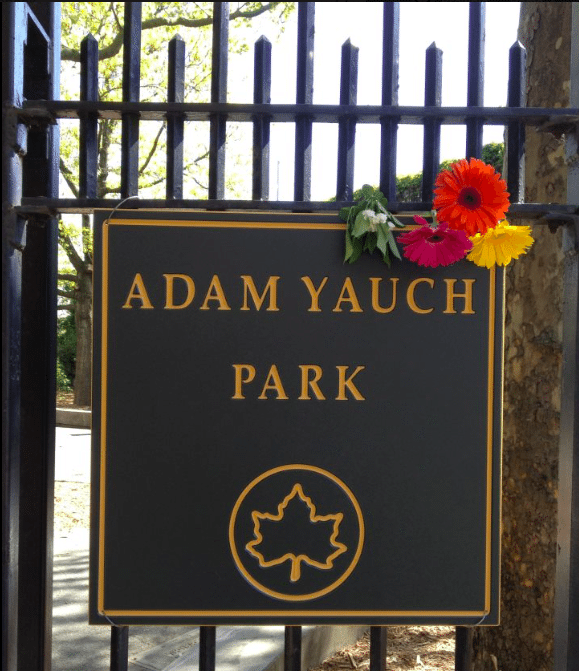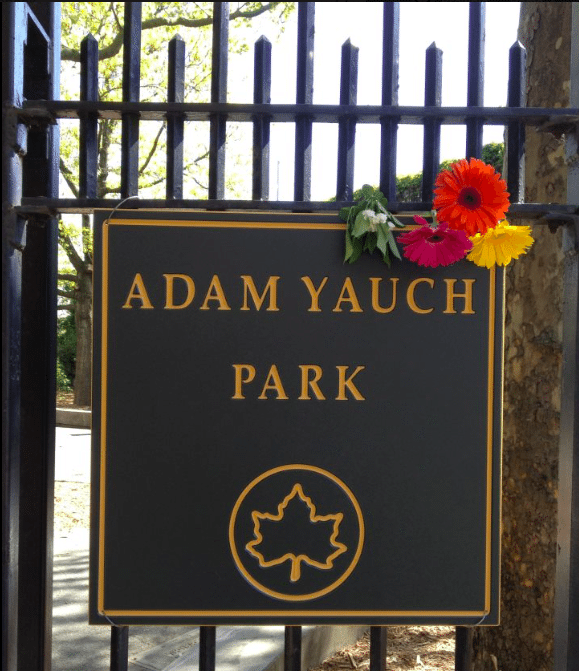 Put on your raincoats and pack your umbrellas before heading out to enjoy these weekend events.
Enjoy great design, smart ideas, and a variety of music. There's also a party celebrating the late, great Adam "MCA" Yauch, a Kentucky Derby fundraiser to save Sunny's Bar, and much more!
BKLYN Designs
When: Friday – Sunday, May 5 – 7, 10am to 6pm
Where: Brooklyn Expo Center, 72 Nobel Street, Greenpoint
What:  See the very best in furniture, lighting, and home accessories made or designed in Brooklyn at this internationally renowned, juried exhibition. The event also features design talks and hands-on seminars, as well as off-site exhibits and events.
How Much: Tickets $15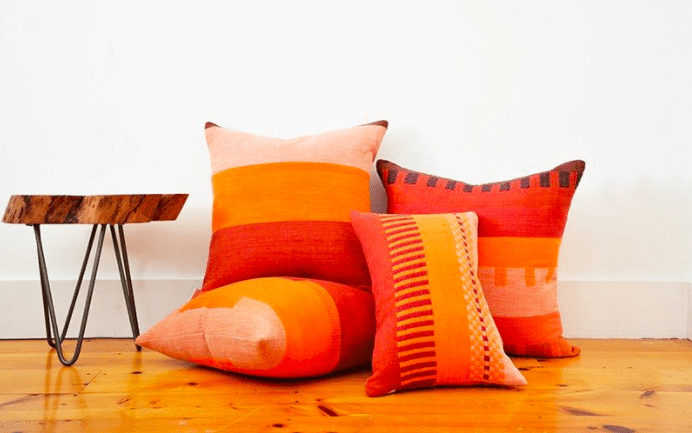 Second Annual Goal Chic Empowerment Conference
When: Saturday, May 6, 11am to 2pm
Where: The Bridge MCP, 1894 Flatbush Avenue, Flatlands
What: This empowering conference is hosted by Goal Chic, a mentorship organization whose mission is to engage, educate, and empower young women in developing self-confidence, financial literacy, and health & wellness.
How Much: Goal Chic Pass $25 (access to conference, brunch, and a Glam Bag)
MCA Day—A Day At The Park
When: Saturday, May 6, 12pm to 4pm
Where: Adam Yauch Park, State Street & Columbia Place, Brooklyn Heights
What: Yesterday marked 5 years since the Beastie Boys' MCA, Adam Yauch, passed away from salivary gland cancer. The organizers of the annual MCA Day event are hosting a party at the park named after the musician/activist/humanitarian to honor him with music, basketball, skate boarding, and overall good vibes.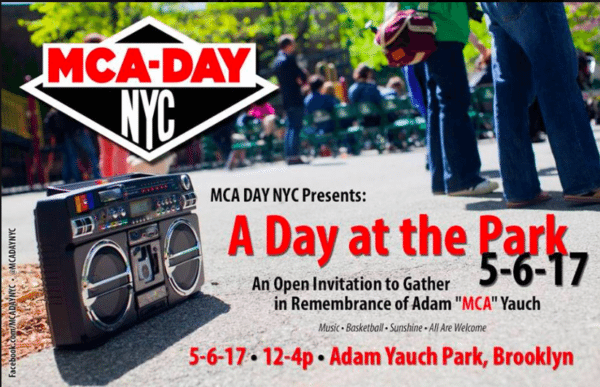 Smart Cities NYC 2017
When:  Wednesday, May 3 – Saturday, May 6, see program for times and events
Where: Duggal House, 299 Sands Street, Brooklyn Navy Yard
What: The first conference and expo that curates the intersection of tech and urban living, the four-day event features renowned speakers and various public events.
How Much: Tickets vary per event
Kids For A Better Future Tenth Annual Walkathon
When: Saturday, May 6, 12:30pm to 2pm
Where: Prospect Park, meet at the 9th Street entrance
What: This group of inspiring young activists will be walking to support the Coalition for the Homeless. KBF has raised more than $10,000 already this year.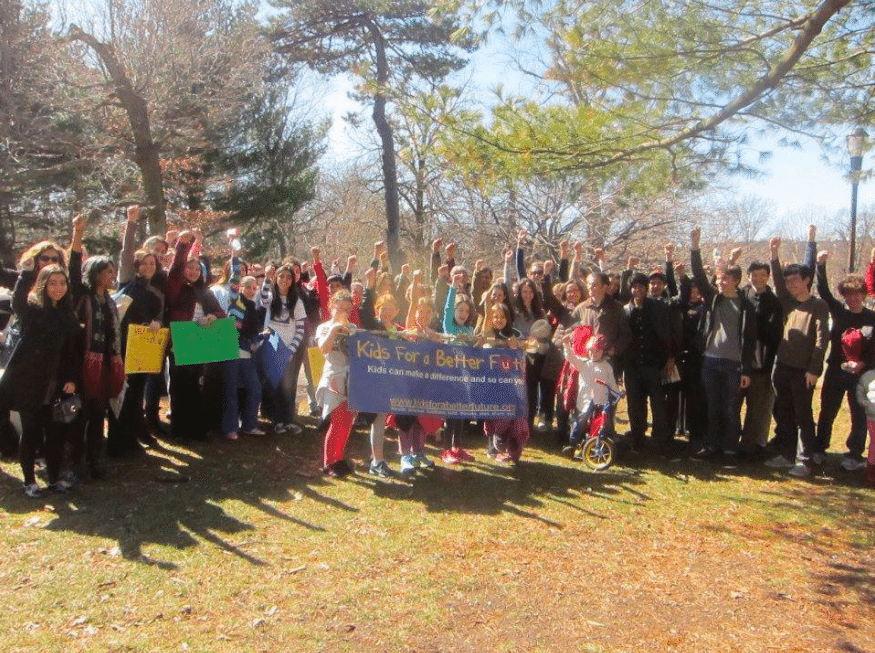 UrbanGlass May Open Studios: Heroes And Heroes
When: Saturday, May 6, 1pm to 5pm
Where: UrbanGlass, 647 Fulton Street, Fort Greene
What: Visit UrbanGlass' Open Studios and check out the 17,000-square-foot facility (that's typically closed to the public) and watch the artists at work. Participate in hands-on activities for all ages, tour the incredible space, and learn about glass and how it can be used.
Kentucky Derby Party
When: Saturday, May 6, 3pm to 7pm
Where: Sunny's Bar, 253 Conover Street, Red Hook
What: Throw back some Wild Turkey Mint Juleps and help support the Sunny's Forever Campaign. There will be games, raffles, a hat contest, prizes, and more. The bar only needs to raise about another $6,500 (out of $65,000) to stay in Red Hook forever!
How Much: Tickets/Wristbands $80, open bar from 3pm to 7pm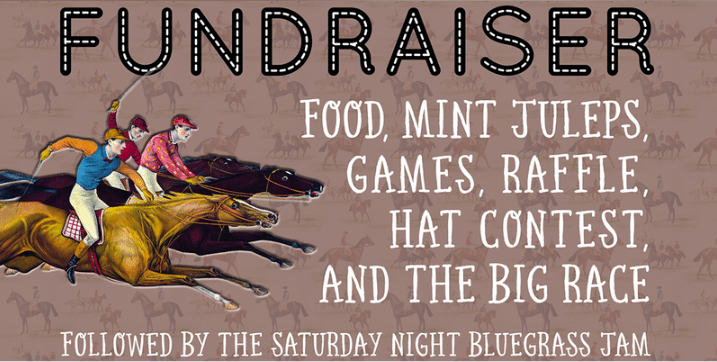 Brooklyn Symphony Orchestra Chamber Concert
When: Saturday, May 6, 5pm to 6:30pm
Where: South Oxford Space, 138 South Oxford Street, Fort Greene
What: Hear a string quartet perform Dvorak's Quartet No. 12 in F major, Op. 96, "American," and a string octet play Mendelssohn's Octet in E-flat major, Op. 20.
How Much: Tickets $25
Target First Saturdays: Brooklyn Museum
When: Saturday, May 6, 5pm to 11pm
Where: Brooklyn Museum, 200 Eastern Parkway, Prospect Heights
What: It's another free First Saturday at the Brooklyn Museum. Check out exhibitions Georgia O'Keeffe: Living Modern and We Wanted A Revolution: Black Radical Women, 1965-85, and enjoy the eight-hour Bang On A Can Marathon, celebrating its 30th anniversary!
How Much: Free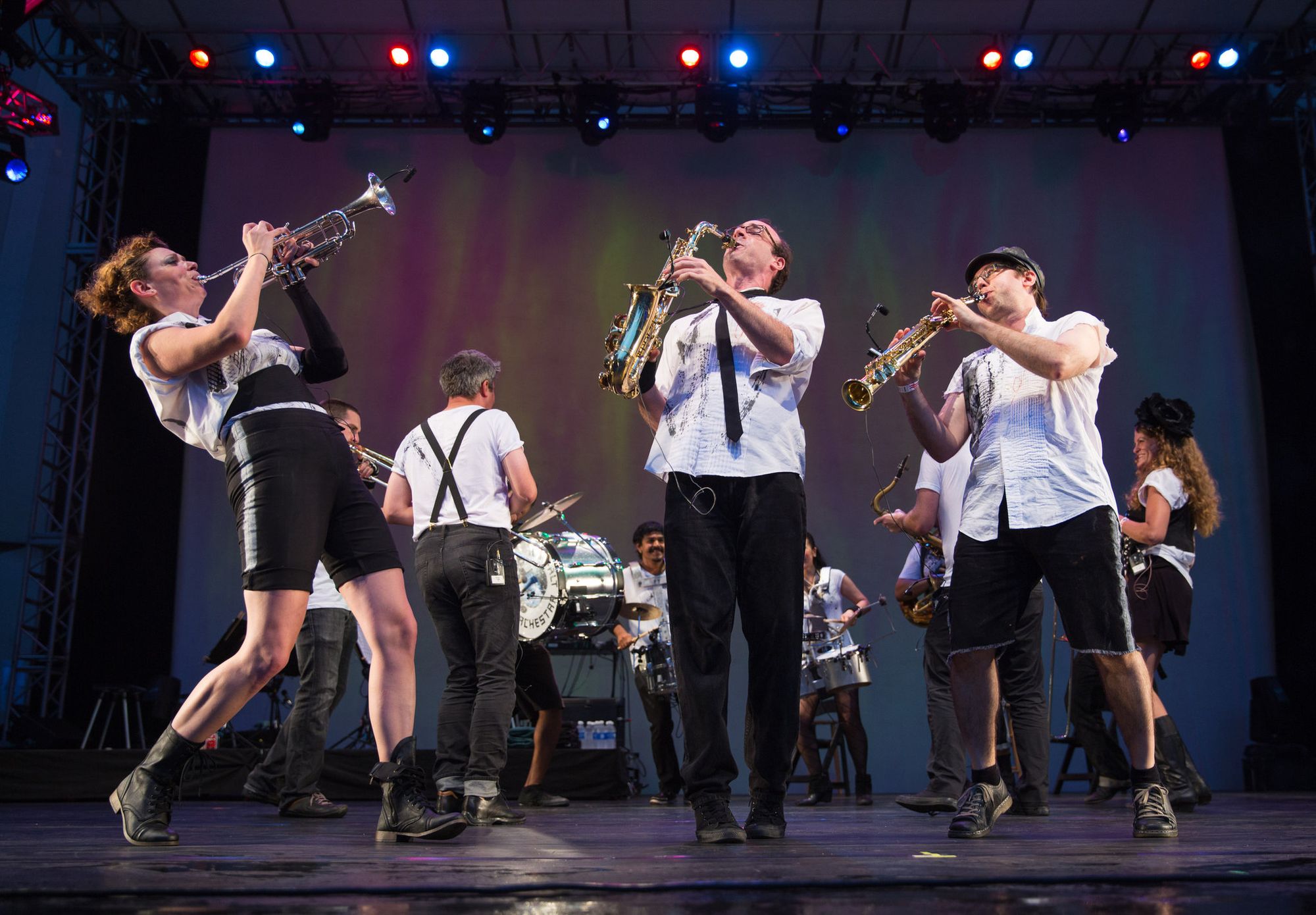 Four Women: Nina, Lena, Abbey, and Billie
When: Saturday, May 6, 8pm
Where: On Stage at Kingsborough, 2001 Oriental Boulevard, Manhattan Beach
What: Award-winning jazz and cabaret singer Natalie Douglas pays tribute to four legendary ladies—Nina Simone, Lena Horne, Abbey Lincoln, and Billie Holiday.
How Much: Tickets $32 – $37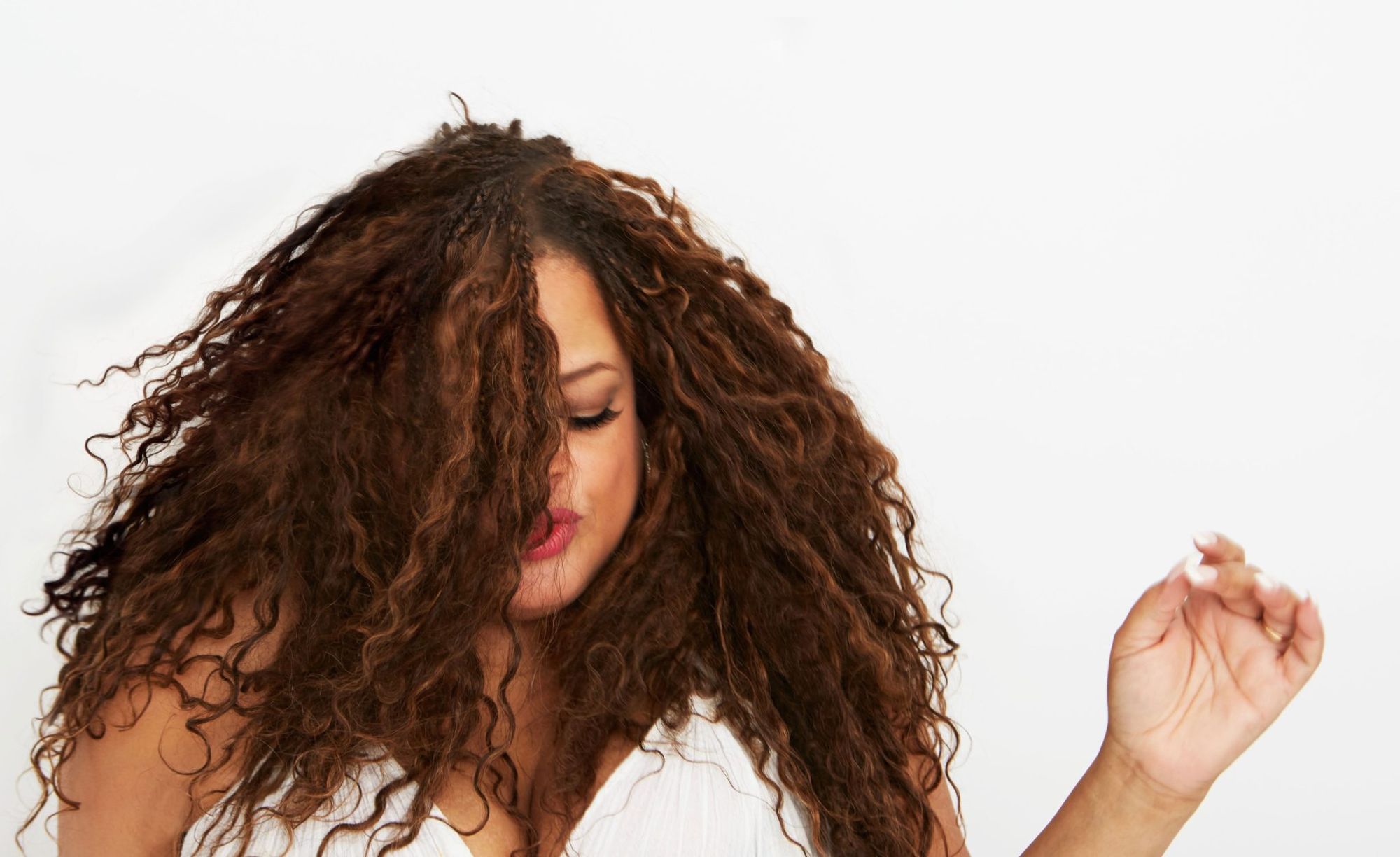 John Zorn: Game Pieces
When: Saturday, May 6, 8pm
Where: Roulette, 509 Atlantic Avenue, Boerum Hill
What: Legendary composer John Zorn has presented his game pieces at Roulette since the 80s. On Saturday he returns with two more—Cobra (1984) and Hockey (1978). The series of works use "tactics and strategy in a mix with musical imagination, communal and subversive instincts, personal style, and chutzpah wrapped inside a healthy set of rules. With no time limit, written musical material, or pre-arranged sequence of events, game pieces unfold freely under the prompter's watchful eye."
How Much: Tickets $25 – $40
Amelia & Her Paper Tigers
When: Sunday, May 7, 2pm
Where: The Waterfront Museum, 290 Conover Street, Pier 44, Red Hook
What: A fun-filled look into the life of one of America's greatest aviators, Amelia Earhart, through comedy, music, circus arts, and audience participation.
How Much: Tickets $10 – $15
Jesse Chun: Twenty Five Hours
When: On view through Tuesday, June 20
Where: Brooklyn Bridge Park, 99 Plymouth Street, DUMBO
What: A site-specific exhibition that transforms data about the Brooklyn waterfront and the East River's tides into visual poetry—text-based paintings on canvas, and pigment prints on paper and organza. In conjunction with the exhibition, Chun will feature public poetry readings and host a poetry workshop.