Weekend Art Events: May 3-6 (Fly A Kite, Paint A Mural, Tour Sacred Sites & More)
Once again the weekend is packed with things to do, including checking out the Contemporary African Art Fair at Pioneer Works, supporting the Brooklyn Music School by enjoying jazz performances and barbecue, or just trying out a new beer or two out in Sunset Park.
Don't forget to check the BKLYNER Calendar for more events happening around town or to list one of your own.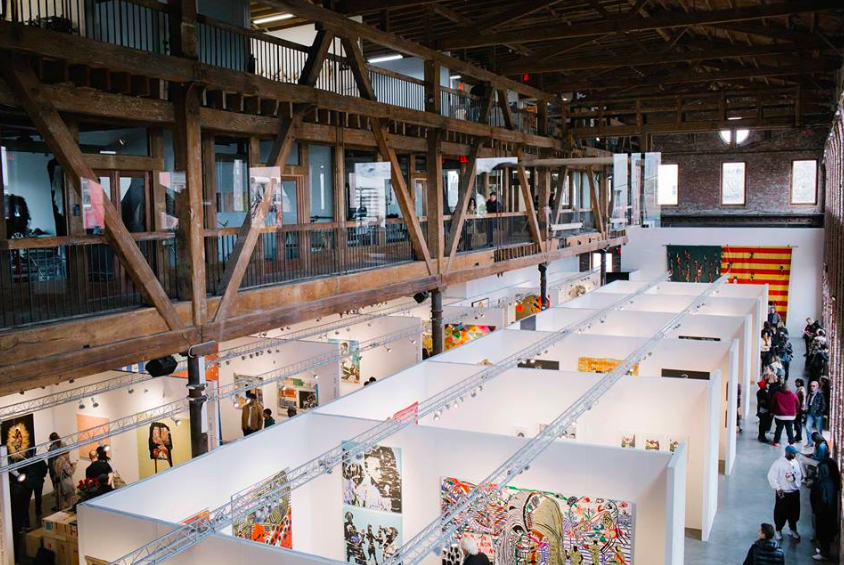 1-54 Contemporary African Art Fair 2018
When: Friday, May 4 through Sunday, May 6
Where: Pioneer Works, 159 Pioneer Street, Red Hook
What: The leading international art fair dedicated to contemporary art from Africa and its diaspora returns to Pioneer Works for its fourth edition, presenting 21 galleries, artwork by more than 60 artists, special projects, panel discussions, and artist talks.
How Much: Tickets $20
The Other Art Fair
When: Friday, May 4 through Sunday, May 6
Where: Brooklyn Expo Center, 72 Noble Street, Greenpoint
What: Saatchi Art presents the biannual The Other Art Fair, showcasing work by 130 independent and emerging artists, each selected by a committee of art world experts.
How Much: Tickets $15
Bohemian Fantasy
When: Friday, May 4 at 8pm
Where: McKinney Chapel, First Unitarian Church, 116 Pierrepont Street, Brooklyn Heights
What: Inspired by the improvisatory, imaginative, contemplative, and comical works by the Baroque era's great Bohemian virtuosi, the ensemble Repast explores the music of Heinrich Ignaz Franz Biber, Johann Heinrich Schmelzer, Gottfried Finger, Dieterich Buxtehude, and Henry Purcell, and performs their own original improvised fantasy.
How Much: Tickets $30, $20 seniors, $10 students
Sacred Sites Open House Weekend
When: Saturday, May 5 and Sunday, May 6
Where: Various locations
What: The New York Landmarks Conservancy hosts the 8th annual Sacred Sites Open House Weekend in which congregations throughout New York State open their doors and invite neighbors and tourists in to experience the art, architecture, and history of New York's religious sites. This year's theme, "Sacred Sounds and Settings," focuses on music and artistic performance in these spaces. Participating sites will feature special guided tours, concerts, organ demonstrations, and provide information on their programming throughout the year. See the list of 10 participating churches in Brooklyn here.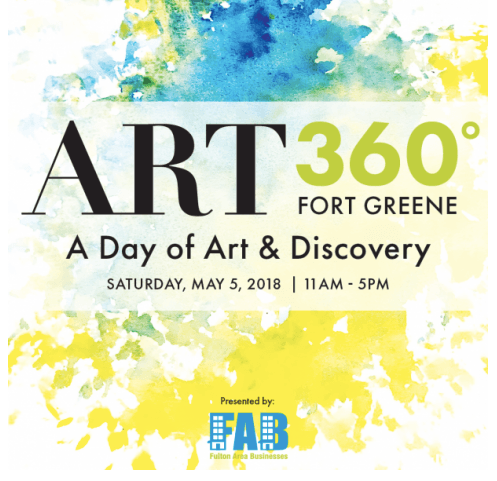 ART360º / FORT GREENE: A Day of Art + Discovery
When: Saturday, May 5, 11am to 5pm
Where: Various locations throughout Fort Greene
What: Discover art and culture throughout Fort Greene and enjoy special activities like live window painting, free guided walking tours, artist exhibits, open house receptions, and more. Chart your course with the illustrated guide (download or pick one up at a Fort Greene FAB business) and plan an art-filled day! Highlights include: two free Brooklyn Cultural District Walking Tours; live mannequins modeling the latest fashions at Moshood Creations (698 Fulton); sombrero making at Habana Outpost (757 Fulton); current exhibitions at BRIC, Urban Glass, and MoCADA; and a free guided tour of Lafayette Avenue Presbyterian Church.
Free Community Paint Festival (Brooklyn): NYC Mural Arts Project
When: Saturday, May 5, 11:30am to 4pm
Where: MS 354, The School of Integrated Learning, 1224 Park Place, Crown Heights
What: Join the New York City Mural Arts Project in this collaborative mural-making project that encourages dialogue about mental health and breaks down misconceptions and stigma associated with mental illness. Register here.
Lift Off: A Waterfront Kite Festival
When: Saturday, May 5, 12pm to 2:30pm
Where: Brooklyn Bridge Park, Pier 1, Harbor View Lawn
What: Brooklyn Bridge Park's season kicks off with "Lift Off: A Waterfront Kite Festival," an all-ages celebration of kites and the science of flight. Visitors can watch their kites soar above the Manhattan skyline along Pier 1. In addition to kite flying, there will also be a number of S.T.E.A.M (science, technology, engineering, arts, and mathematics) activities involving wind tunnels, robotic air propellers, and experiments exploring the science of flight.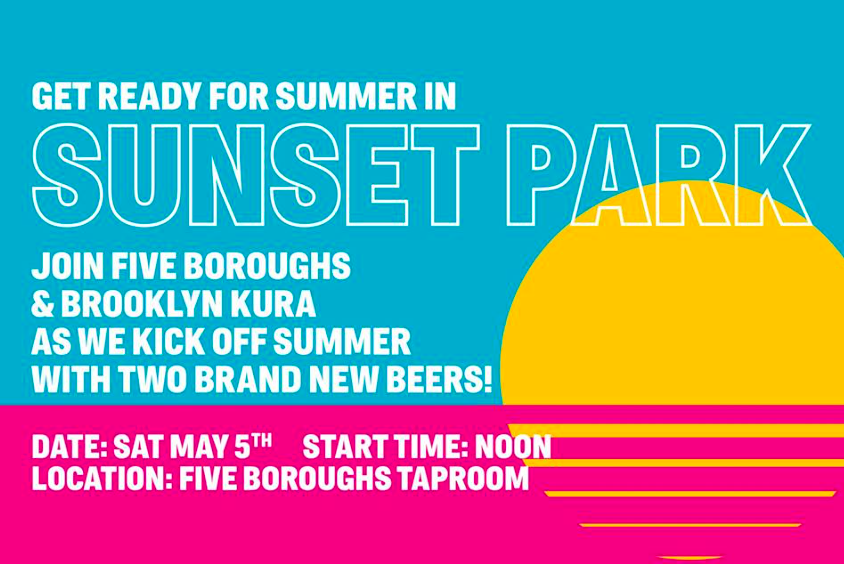 Kick Off Summer In Sunset Park
When: Saturday, May 5, 12pm to 11pm
Where: Five Boroughs Brewing Co., 215 47th Street, Sunset Park
What: Sunset Park neighbors, Five Borough's Brewing Co. and the recently opened Brooklyn Kura (68 34th Street, Industry City), have joined forces on a collaboration brew, Sunset Kura, featuring a 50/50 lager and rice mix. Five Boroughs will also be kicking off the summer by launching their new Summer Ale.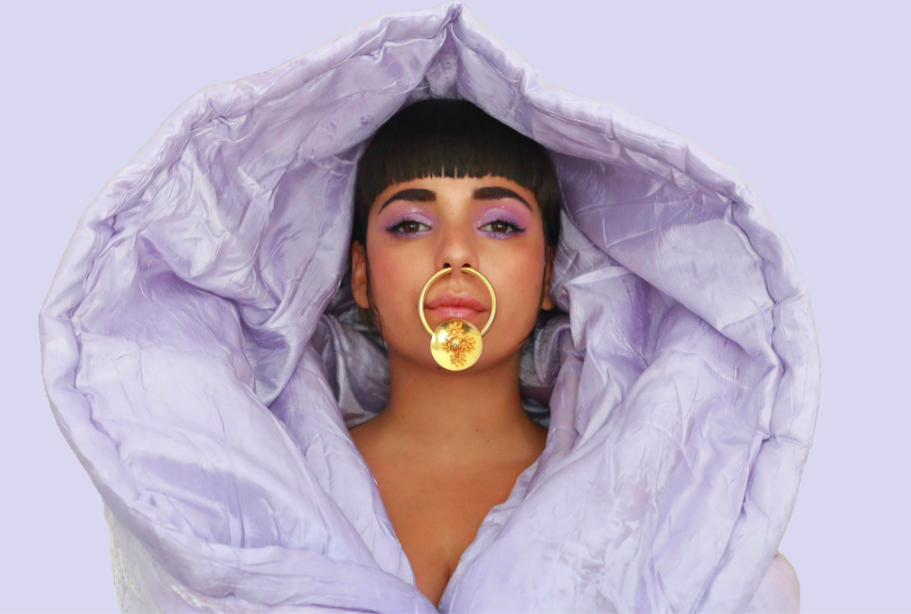 Brooklyn Museum Target First Saturday
When: Saturday, May 5, 5pm to 11pm
Where: Brooklyn Museum, 200 Eastern Parkway, Prospect Heights
What: This edition of Brooklyn Museum's Target First Saturday celebrates Radical Women with curator tours, mask making, candle decorating, dance, and musical performances by the all female Afro-Brazilian drumline Batalá New York, Combo Chimbita, and Jarina De Marco.
How Much: Free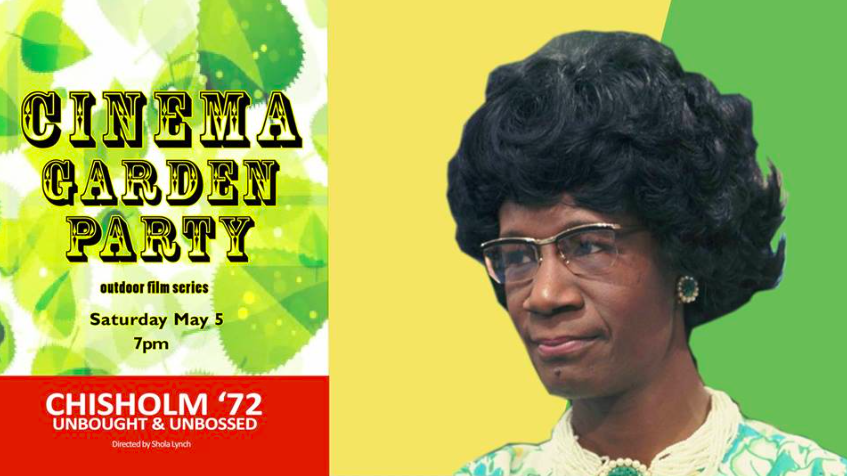 Cinema Garden Party: Chisholm '72
When: Saturday, May 5, 7pm to 10pm
Where: Hancock Community Backyard Garden Park, 324 Hancock Street, Bed-Stuy
What: Pioneering Bed-Stuy-based politician and the nation's first African-American Congress Woman, Shirley Chisholm is the subject of this documentary directed by Shola Lynch. Presented by The Luminal Theater, the film chronicles Chisholm's 1972 presidential run and features interviews with the candidate as well as members of the dedicated team who worked on her groundbreaking campaign.
How Much: Free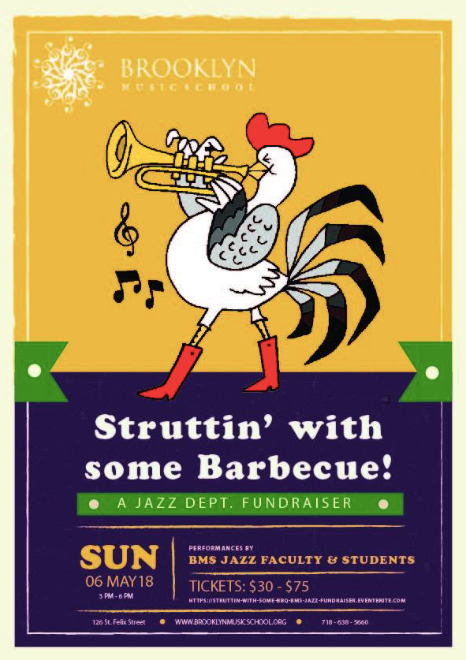 Struttin' With Some Barbecue—A Brooklyn Music School Jazz Department Fundraiser
When: Sunday, May 6, 3pm to 6pm
Where: Brooklyn Music School, 126 Saint Felix Street, Fort Greene
What: Brooklyn Music School presents Struttin' With Some Barbecue, a fundraiser for its Jazz Department. Named after a Louis Armstrong and Lilian Hardin composition, the event will help support the school's growing Jazz Department while transporting attendees to New Orleans with swinging music and southern food. Brooklyn Music School's three Student Jazz Ensembles and the BMS Jazz Faculty Ensemble will perform, as well as world-renowned jazz drummer and BMS Artistic Advisory Board Member, Dr. Victor Lewis.
How Much: Tickets $30 to $75
Derelicts—Oil Paintings by Jim St. Clair
When: Exhibition on view from Thursday, April 26 through Saturday, May 26
Where: Waterfront Museum, 290 Conover Street, Red Hook
What: For 30 years, St. Clair has painted on a small workboat sailing along the edges of New York Harbor. The artist was drawn to the derelict, overgrown industrial remains that surrounded the city, illustrating past eras and histories. His work combines the industrial decay with "irrepressible nature" for a "perfect blend of melancholia and hopefulness."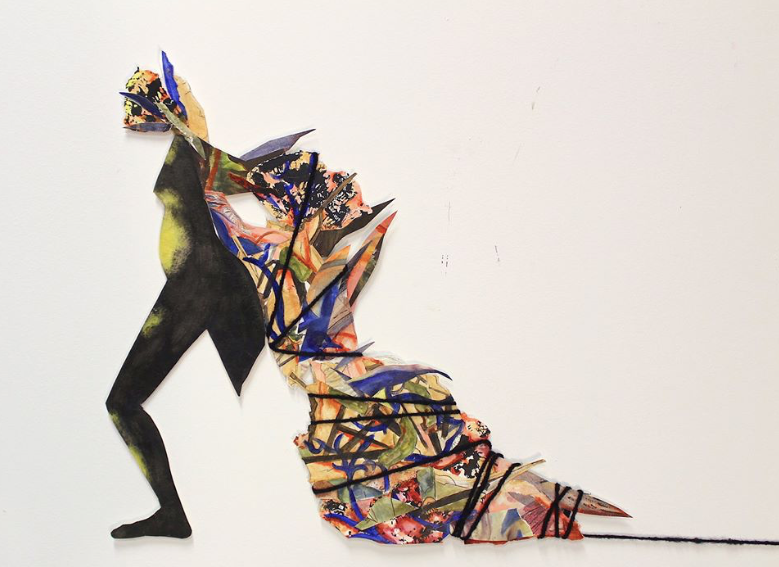 Home Front
When: Exhibition on view from Thursday, April 19 through Sunday, June 24
Where: The Old Stone House, 336 3rd Street (between 4th & 5th Ave), Park Slope
What: This exhibition showcases six artists whose work explores public and private acts of strength and resistance by women in times of social or political upheaval. The artists are inspired by their own family and community histories as well as their ideas of home. Featured artists include: Lauren Frances Adams, Golnar Adili, Aisha Cousins, Maya Jeffereis, Lorena Molina, and Katherine Toukhy.
Women at Work
When: Exhibition on view from Friday, April 27 through Sunday, May 13
Where: Ground Floor Gallery, 343 5th Street, Park Slope
What: Featuring the work of three Brooklyn-based woman artists—Natalie Baxter, Paola Citterio, and Leslie Tucker—who question traditionally masculine or feminine labor roles and materials by reinterpreting family histories, consumer culture, and politics.