Weekend Art Events: December 21-24 (Holiday Celebrations, Caroling, Flatfooting & More)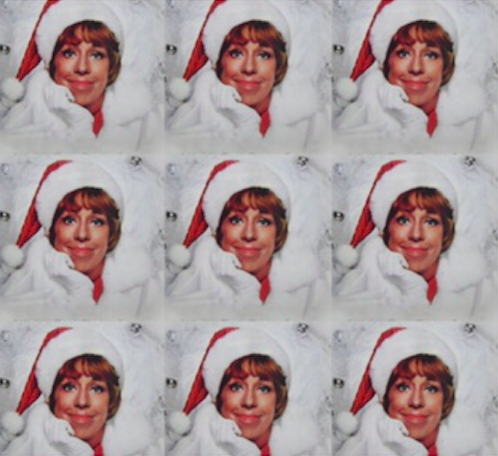 The holidays are officially here!
Though the weekend will be on the quieter side, there are a handful of cool events scheduled including boozy caroling and skating with Santa. Looking forward to Tuesday, there's the second annual Kwanzaa Crawl celebrating black-owned businesses.
Don't forget to check out the BKLYNER Calendar for more events happening around town or to list an event of your own.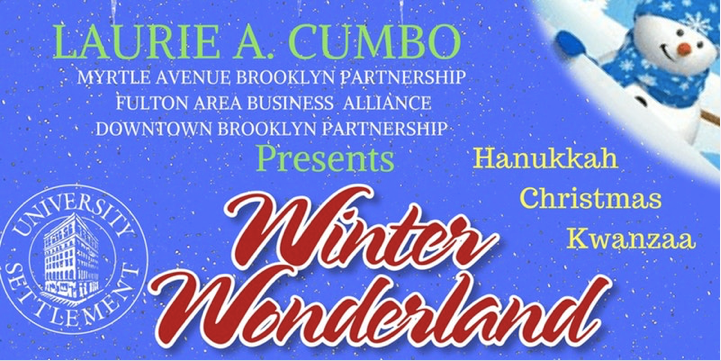 Winter Wonderland
When: Thursday, December 21, 5pm to 8pm
Where: Atlantic Avenue Community Center, 501 Carlton Avenue, Fort Greene
What: Council Member Laurie Cumbo (District 35), Myrtle Avenue Brooklyn Partnership, FAB Alliance, Downtown Brooklyn Partnership, and Santa Claus host this family-friendly holiday party featuring live performances, arts & crafts, and refreshments to kick off the Christmas, Hanukkah, and Kwanzaa festivities.
How Much: Free
Make Music Winter
When: Thursday, December 21, sunset and 7pm
Where: 354 Flatbush Avenue (near Grand Army Plaza), Prospect Heights and National Sawdust, 80 N6th Street, Williamsburg
What: Make Music is hosting two musical events in Brooklyn to celebrate the Winter Solstice. Join the Flatfoot Flatbush parade at sunset (4:32pm) and march down Flatbush Ave with a group of "dancers, fiddlers and pickers" performing the percussive Appalachian dance known as "flatfooting." Then check out the JACK Quartet (7pm) as they play Georg Friedrich Haas's String Quartet No. 9 in total darkness. Learn more here.
How Much: Free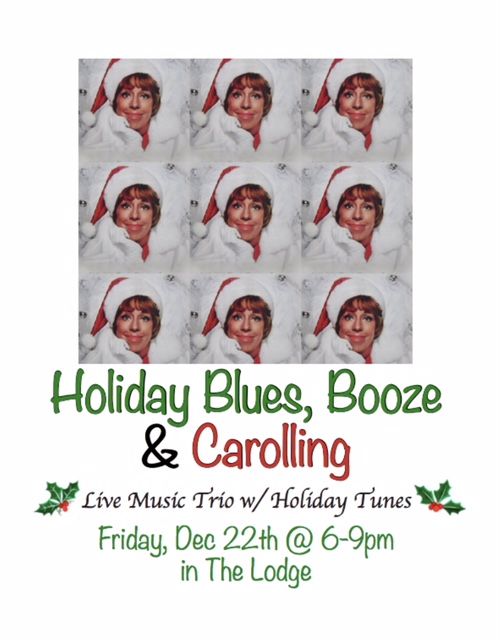 Holiday Blues, Booze, and Caroling
When: Friday, December 22, 6pm to 9pm
Where: Sycamore Brooklyn, 1118 Cortelyou Road, Ditmas Park
What: Grab a hot toddy or mulled wine and get festive at the Sycamore Lodge. Live music by jazz vocalist Katie Seiler, pianist Evan Allen, and saxophonist Emily Pecoraro. Baked holiday treats available from the Little Pastry Chef Shop.
Skate with Santa
When: Saturday, December 23, 12pm to 2pm
Where: Prospect Park, LeFrak Center at Lakeside, Prospect Park South
What: Santa will be skating at Lakeside every weekend through December. Join him at the LeFrak Center or sign up for a free 15-minute skate lesson at 1pm or 1:15pm with the Skate School.
How Much: Admission $10, $7 skate rental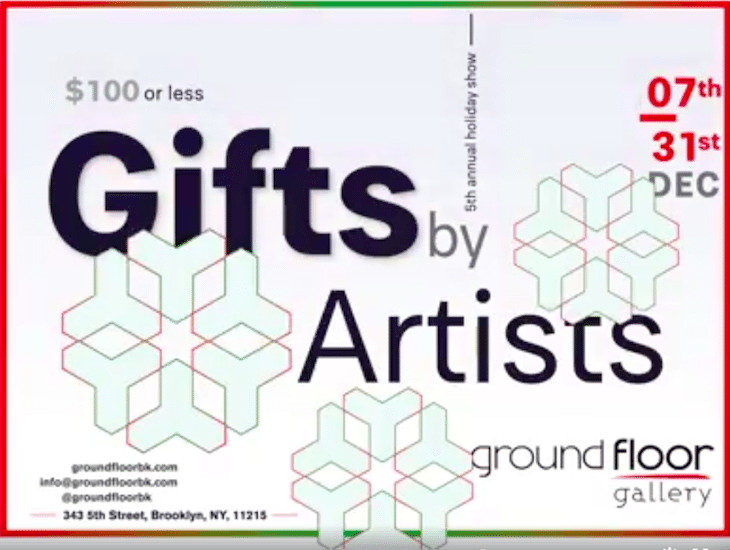 Gifts By Artists Holiday Show
When: Exhibit on view from Saturday, December 2 through Sunday, December 31
Where: Ground Floor Gallery, 343 5th Street, Park Slope
What: Ground Floor Gallery is hosting its 5th Annual Holiday Show, featuring small, unique gifts created by more than 50 artists. Most works on sale will be less than $100 and include ceramics, jewelry, small paintings, gift tags, ornaments, scarves, and other creative gift ideas.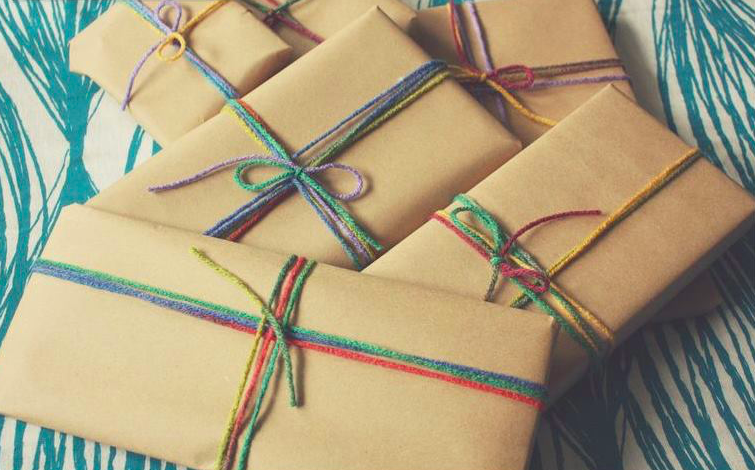 We Got You A Little Something
When: Sunday, December 24, 12pm to 12am
Where: Threes Brewing, 333 Douglass Street, Gowanus
What: Celebrate December 24 with a non-denominational day of gifting festivities at Threes Brewing. Order a drink special (including hot toddies and $4 pints of Vliet) and get a raffle ticket. Every hour from open to close, Threes will give out a gift, via raffle, from local brands like Granola Lab, Gowanus Souvenir Shop, and Sophie Faye Jewelry.
Oro, Incienso y Mirra
When: Sunday, December 24 at 10pm
Where: All Saints' Church, 268-88 7th Avenue (at 7th Street), Park Slope
What: Pianist and bandleader Arturo O'Farrill will perform his father's, Chico O'Farrill, rarely performed seasonal composition "Oro, Incienso y Mirra" ("Gold, Frankincense and Myrrh") during All Saints' Church's Christmas Eve Service. Learn more here.
How Much: Free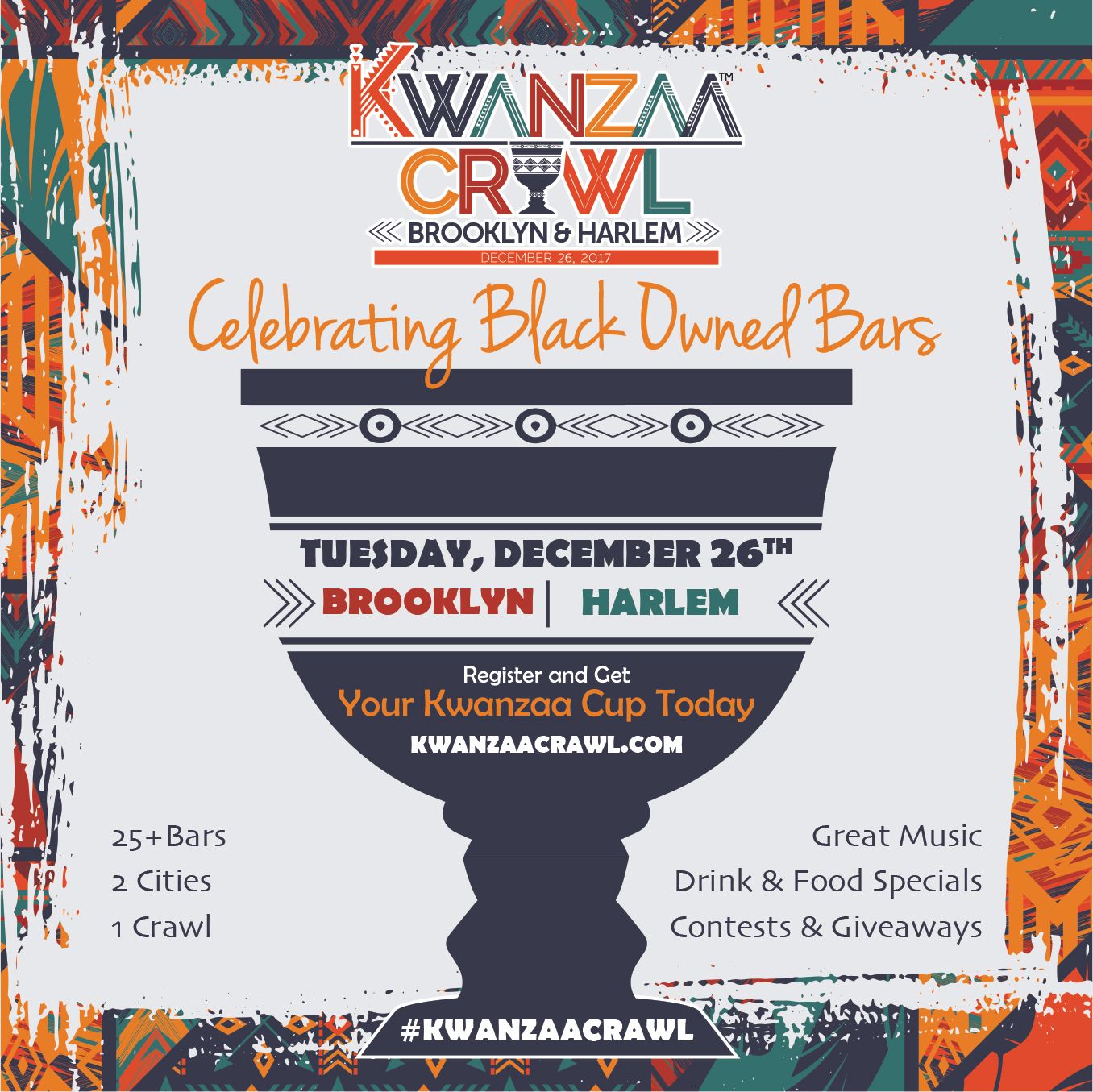 Kwanzaa Crawl
When: Tuesday, December 26, 12pm to 11pm
Where: Various locations throughout Brooklyn
What: Comedian/writer/activist Kerry Coddett presents the second annual Kwanzaa Crawl, a one-day celebration in which people of the African diaspora—wearing whatever makes them feel unapologetically black—come together to support Black-owned bars and restaurants in Brooklyn and Harlem. The largest mainstream event celebrating Kwanzaa, it embodies all of the principles including unity, economic empowerment, and self-determination, providing an opportunity to educate people on these principles while supporting the black local economy. A portion of the proceeds will go to social justice organizations Barbershop Books and The BLK Projek.
How Much: Tickets $20