Weekend Art Events: August 9-11 (Artisan Market, Graveyard Shift, Summer Stroll & More)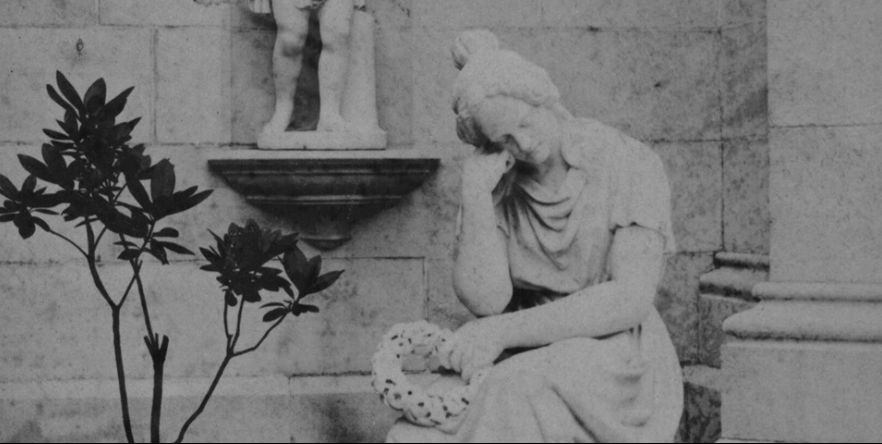 Keep the good times going with a variety of summer activities throughout Brooklyn this weekend! Shop the Dekalb Artisan Market or the Colored Girls Hustle Marketplace. The Park Slope 5th Avenue BID's Summer Strolls are back—perfect outdoor fun for everyone in the family! Plus, this is the last weekend to check out The Photographs Of Builder Levy: Humanity In The Streets at the Brooklyn Historical Society.
Bklyner Calendar has more events happening around town and you can list one of your own.
Friday, August 9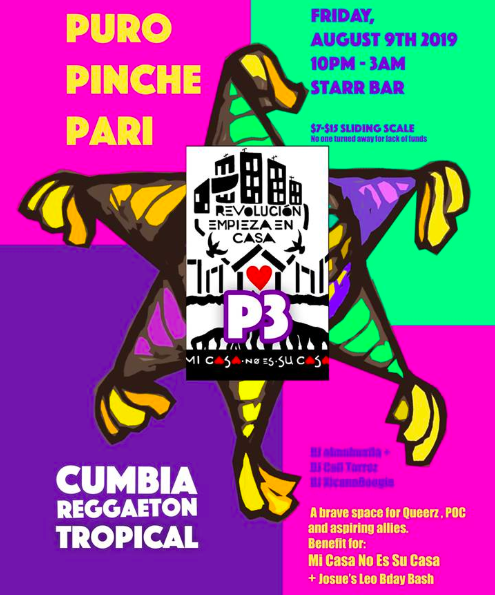 PURO PINCHE PARI FUNDRAISER at Starr Bar, 10pm [$7-15 sliding scale]: In partnership with Mi Casa No Es Su Casa, this fundraiser will help raise money for local grassroots activism. Attendees will see performances from resident DJs Alma Herrera-Pazmiño, Chris Chavez, and Christopher Cali.
Saturday, August 10
ARTISAN MARKET at Fort Greene Park, 9am [Free]: The Artisan Market returns to Fort Greene Park! Check out handcrafted wares from nearly 20 artisans along DeKalb between Washington Park and South Oxford.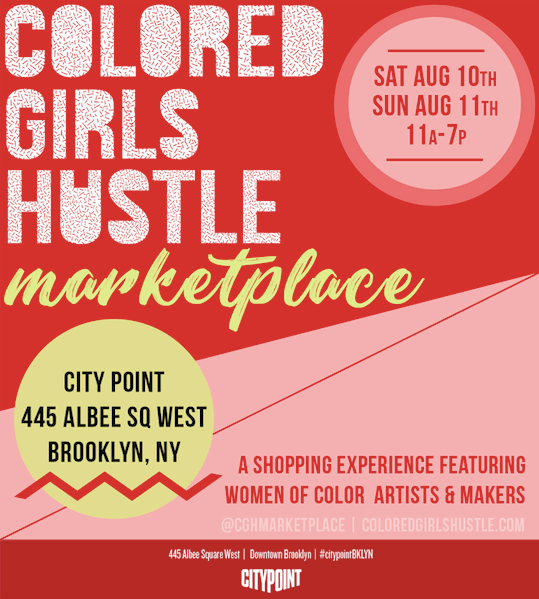 COLORED GIRLS HUSTLE MARKETPLACE at City Point, 11am [Free]: This marketplace will feature small businesses and creative products from passion-filled, purpose-driven women of color. Vendors include: Perry Boyce, Luni, Leone Luna Tarot, For Women Who Smoke (CBD honey, lip balm, cartridges, salves, and more), Stitch'D Factory, The Homegirl Box, Selenia Beauty, Cards by Dé, Honeyybum Art, and many more.
TAP + CORK at Kings Theatre, 2pm [Tickets $35]: Tap + Cork is an annual beverage festival dedicated to showcasing craft beer, wine, and spirits. This year's event will have 65+ beverages to choose from by Fat Tire Brewery, Martine's Wines, YAve Tequila, and many more. There will also be food and music.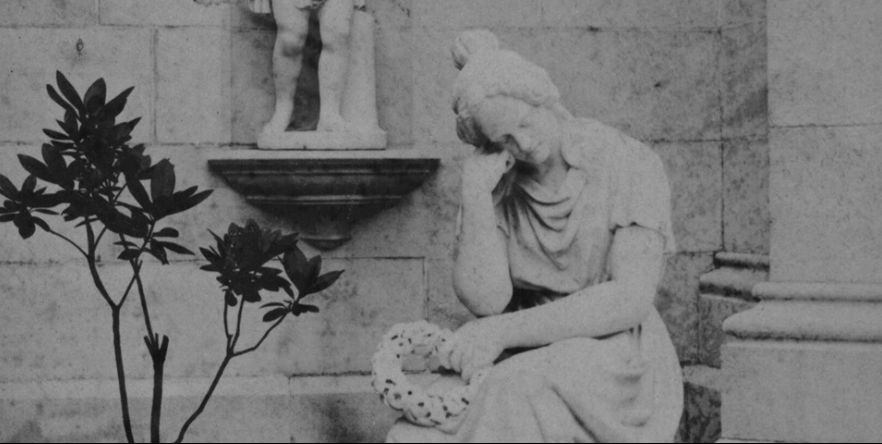 GRAVEYARD SHIFT: KIM BRANDT at Green-Wood Cemetery, 6pm [Tickets $25]: Interact with Green-Wood Cemetery in a new way with Graveyard Shift, an evening activating sight, sound, and movement. For the second commission of this series, Kim Brandt will present a new performance Untitled (Green-Wood), her first work created for and presented in an outdoor space.
BOMBA ESTEREO AND DELSONIDO at Prospect Park, 7:30pm [Free]: Come out for an upbeat night of performances by Bomba Estéreo—led by Simón Mejía and rapper Li Saumet—as well as Caribbean-influenced Delsonido. The show will close out BRIC's 41st Celebrate Brooklyn Festival.
Sunday, August 11
MOVING TOGETHER: COMMUNITY AFRICAN CLASS at Brooklyn Bridge Park, 1pm [Free]: Dancewave's "Moving Together" program hosts community dance classes for children and adults in the community or for private groups. This session, expert teaching artist Kameica Read will help participants explore the rhythms and movements of African Dance. Attendees will explore footwork and the history and meaning of each movement.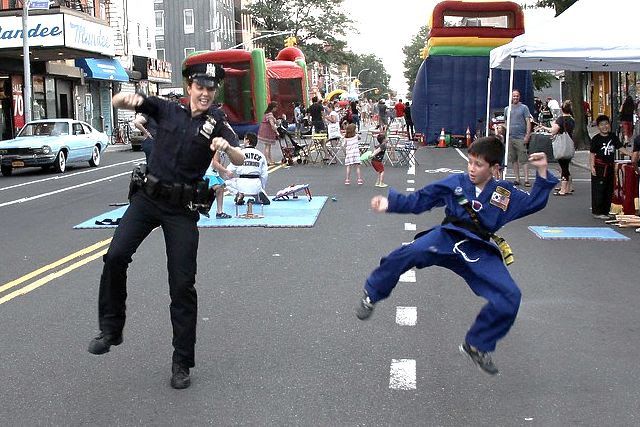 SUMMER STROLL at 5th Avenue between 11th and 13th Streets, Park Slope, 3pm [Free]: Bring friends and family to the first Summer Stroll of the summer! Park Slope 5th Avenue will be closing traffic and opening streets for fun activities, such as a soccer clinic, bounce house, live music, and more.
Ongoing…
THE PHOTOGRAPHS OF BUILDER LEVY: HUMANITY IN THE STREETS at Brooklyn Historical Society, through August 11 [Free]: A collaboration between the Brooklyn Historical Society and students from Pratt Institute, this new exhibit showcases a selection of images documenting everyday life in NYC from the 1960s to 1980s, through the lens of Brooklyn-bred photographer Builder Levy. Students from Pratt's Spring 2019 Museology Class took on roles as curators, designers, publicists and more for the exhibition.
OSCAR @ THE CROWN at 3 Dollar Bill, through August 25 [Tickets begin at $25]: Directed by Shira Milikowsky, this performance combines sequins, reality television, and the complete works of Oscar Wilde. OSCAR @ The Crown is an immersive nightclub musical detailing the rise and fall of one of history's most flamboyant characters.
CONEY ISLAND HISTORY PROJECT: SALVATION BY THE SEA at Coney Island, through Sept. 2 [Free]: View historic artifacts, photographs, maps, ephemera and films of Coney Island's past and this year's special exhibition Salvation by the Sea: Coney Island's 19th Century Fresh Air Cure and Immigrant Aid Societies. This exhibit explores an era of Coney Island's history by examining the role that the beachfront played in saving lives and providing a livelihood for the waves of immigrants who came to America between the 1870s and 1920s.