Weekend Art Events: August 30-September 1 (Memeseum, Panorama, Walt Comedy Show & More)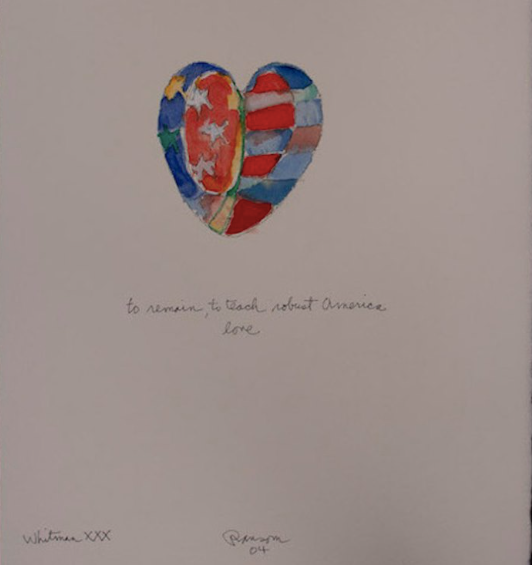 Staying in town this Labor Day weekend? If so, grab some friends and family and head out to the various events happening throughout Brooklyn. Check out the Memeseum at Court Tree Gallery for unique works of art, spend the day at the New York Transit Museum and participate in the Train Operations Workshop, or head to Crown Heights for the 52nd annual West Indian Day Parade on Monday. This is also the last weekend to see the exhibit Salvation By the Sea at Coney Island History Project.
Bklyner Calendar has more events happening around town and you can list one of your own.
Friday, August 30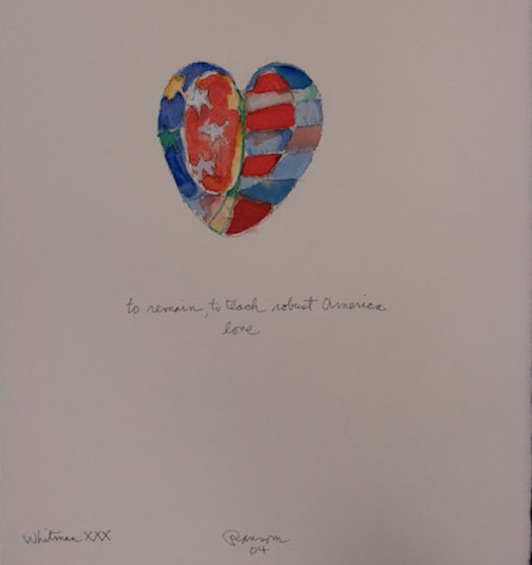 ROBUST AMERICAN LOVE at BlackBook, through Sept. 5 [Free]: This exhibition features work by New York artist John Ransom Phillips. The works bring together Philips' evocative, metaphorical painting style with a selection of provocative quotes by Walt Whitman. A portion of the exhibition's proceeds from the sale of the works will benefit The Walt Whitman Initiative's efforts to landmark Whitman's former Clinton Hill home.
MEMESEUM at Court Tree Gallery, 6:30pm (+Aug. 31 at 5pm) [Tickets $10]: The meme-seum is a collaborative exhibit with works from artists Kimberley Sampson, Ahmad Almahdi, John Alleyne and more. This creative exhibition reimagines the social phenomenon and relatively new cultural art form.
BOOMBOX WITH TALIB KWELI at Schimanski, 9pm [Tickets $10]: Check out a special DJ set with Taleb Kweli during Schimanski's 1990's hip hop and R&B night. Additional guests include Proper Edakit, Trueblends & GabSoul.
Saturday, August 31
TRAIN OPERATIONS WORKSHOP at New York Transit Museum, 11:30am [Free with Museum Admission]: Drop by the New York Transit Museum's Computer Lab to take control of an NYC subway car and drive it over virtual miles of track using some incredibly realistic software. This event is limited capacity and for attendees 10+.
PANORAMA 2019 at Brooklyn Museum, 7pm [Tickets $45]: Hosted by MC Wassy, Giselle the Wassi One & Vibes Mam Redman as part of NYC Caribbean Carnival Week, this event features nine steel pan orchestras competing for the championship title.
WALT COMEDY SHOW at Union Hall, 7:30pm [Tickets start at $8]: Comedians Mary Beth Barone (Comedy Central), Gabe Gonzalez (MTV), Taylor Garron (Vulture), and Joe Rumrill (Cartoon Monsoon) perform at this new comedy show at Union Hall. Every month WALT will present a line up of comics with fresh sets.
Sunday, September 1
SUNDAY NIGHT MAS' DIMANCHE GRAS "ALL WHITE AFFAIR" at Brooklyn Museum, 7pm [Tickets $35]: West Indian American Day Carnival Association presents live performances by Calypso Rose, GBM Nutron, Tallpree and Lavaman; backed by the Sunshine Band. This NYC Caribbean Carnival Week grand finale highlights Kings and Queens of the band, Individual and Ole' Mas' costume presentations, Panorama 2019 winners, Caribbean Cultural Creations and Kaisokah Moko Jumbies. Check out additional events throughout the weekend here.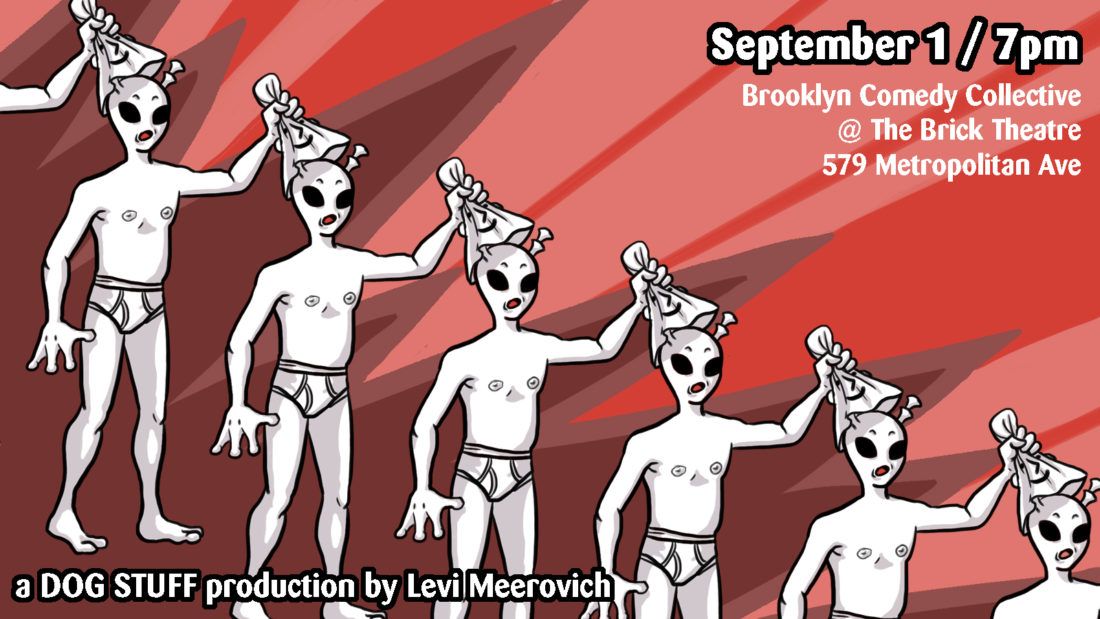 ONE IN FOUR at Brooklyn Comedy Collective, 7pm [Tickets $10]: A Capital Fringe "Best of the Fringe" pick, One in Four is a play about four roommates—each one an alien that believes the other three are regular humans. As the play unfolds, the four try to prevent being unmasked as extraterrestrials, learning very little about themselves in the process.
Upcoming: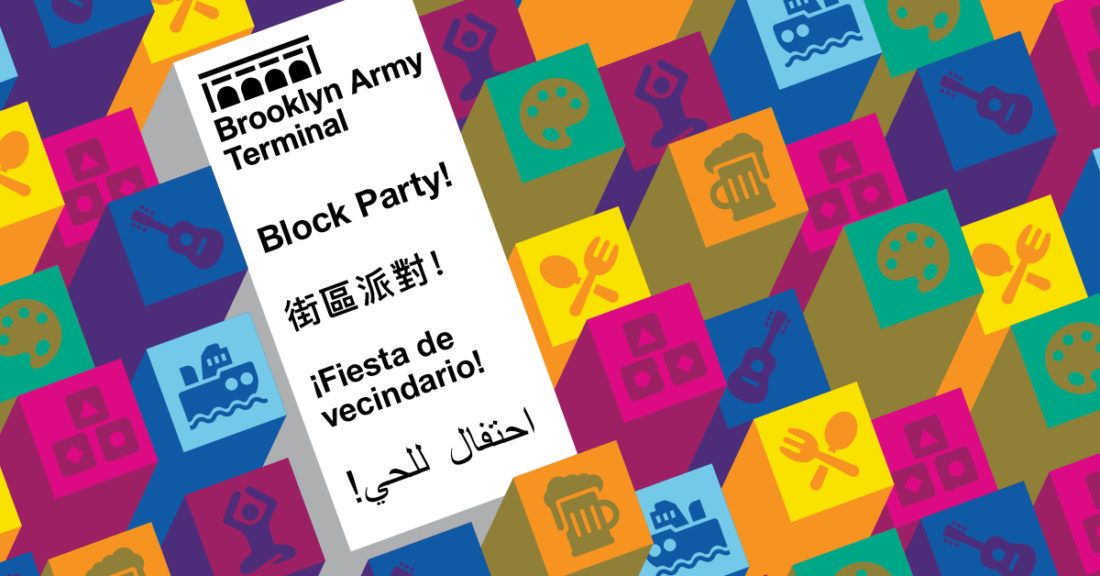 BROOKLYN ARMY TERMINAL BLOCK PARTY – Join us on Sunday, September 8 from 12-6 pm at the Brooklyn Army Terminal Block Party! The event will include local food and beer vendors, live musical performances, family activities, guided yoga, and more. Get your FREE ticket here! (Sponsored listing)
THE MUSEUM OF DEAD WORDS at Art Apple NYC, Saturday, September 21 [Tickets start at $10]: Inspired by George C. Wolfe's The Colored Museum, The Museum of Dead Words is a guided tour of 11 words and how they have damaged/conflicted respective communities. Brian "Dyalekt" Kushner spent one-year analyzing internet comment threads and discovered how these specific words used in internet comments turn polite conversations into heated arguments.
Ongoing…
CONEY ISLAND HISTORY PROJECT: SALVATION BY THE SEA at Coney Island, through Sept. 2 [Free]: View historic artifacts, photographs, maps, ephemera and films of Coney Island's past and this year's special exhibition Salvation by the Sea: Coney Island's 19th Century Fresh Air Cure and Immigrant Aid Societies. This exhibit explores an era of Coney Island's history by examining the role that the beachfront played in saving lives and providing a livelihood for the waves of immigrants who came to America between the 1870s and 1920s.
NO MORE WATER at Old Stone House and Washington Park, through Oct. 12 [Free]: This exhibition brings together emerging artists Tahir Carl Karmali and Justin Sterling to respond to The Old Stone House's unique space. Both artists use reclaimed and abstracted vernacular materials—including used cell phone batteries and broken windows—to symbolize local and global policies that contribute to inequality and displacement. Learn more about the exhibit here.