Weekend Art Events: April 19-22 (Concerts, Jazz Epistles, Pirates & More)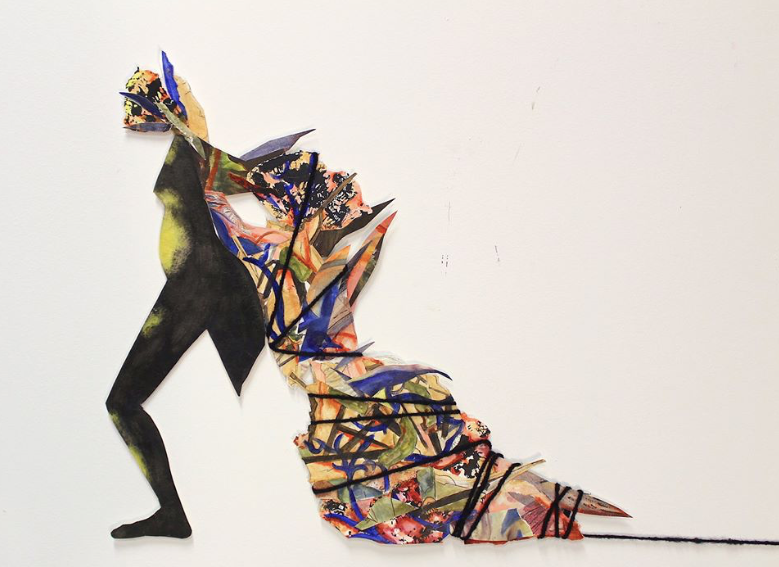 So much is happening this weekend—Saturday is Record Store Day and Sunday is Earth Day. There's also an exhibition opening at The Old Stone House, an immigrant heritage tour on Coney Island, a movie night with the kitties at Brooklyn Cat Café, and lots of concerts scheduled across the borough.
Don't forget to check the BKLYNER Calendar for more events happening around town or to list one of your own.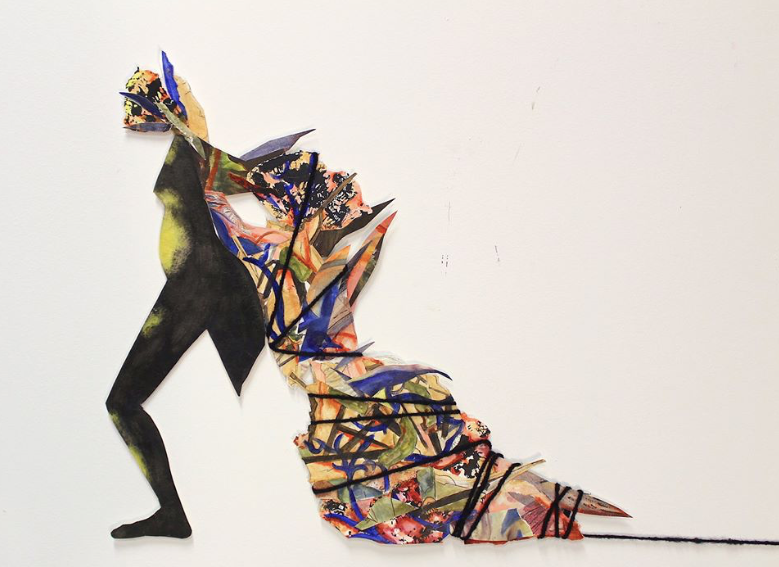 Home Front
When: Exhibition on view from Thursday, April 19 through Sunday, June 24, (opening April 19 from 7pm to 9pm)
Where: The Old Stone House, 336 3rd Street (between 4th & 5th Ave), Park Slope
What: This exhibition showcases six artists whose work explores public and private acts of strength and resistance by women in times of social or political upheaval. The artists are inspired by their own family and community histories as well as their ideas of home. Featured artists include: Lauren Frances Adams, Golnar Adili, Aisha Cousins, Maya Jeffereis, Lorena Molina, and Katherine Toukhy.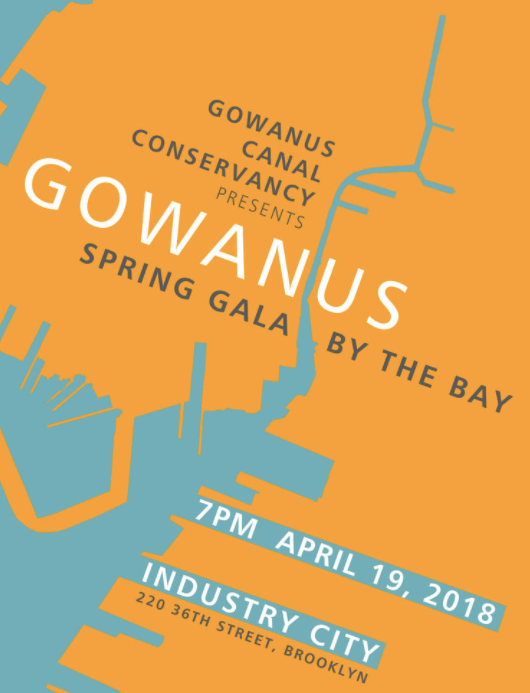 Gowanus Spring Gala
When: Thursday, April 19 at 7pm
Where: Industry City, 220 36th Street, Sunset Park
What: Gowanus Canal Conservancy hosts its annual fundraiser to support the organization's mission to develop a resilient, vibrant, outdoor network surrounding the Gowanus Canal through community stewardship of the Gowanus Watershed.
How Much: Tickets start at $125
Jazz Epistles Featuring Abdullah Ibrahim & Ekaya and Special Guests (Freddie Hendrix and Ravi Coltrane)
When: Thursday, April 19, 8pm
Where: BAM Howard Gilman Opera House, 30 Lafayette Avenue, Fort Greene
What: The Jazz Epistles were South Africa's first black jazz band, pioneering a new musical form influenced by bebop and traditional South African music, and releasing their first and only album, Jazz Epistle, Verse 1, in 1959. Following increasing oppression of the apartheid government, and the prohibition of jazz music, the band members emigrated to Europe and North America. Saxophonist Ravi Coltrane and trumpeter Freddie Hendrix will join Jazz Epistle pianist Abdullah Ibrahim and his band Ekaya for this performance which will include new arrangements of The Jazz Epistles' original compositions was well as works from Ibrahim's classic catalogue.
How Much: Tickets start at $35
Ecce and Court-Circuit: French/American Music in Dialogue
When: Thursday, April 19, 8pm
Where: Roulette, 509 Atlantic Avenue (at 3rd Avenue), Boerum Hill
What: Paris-based ensemble Court-Circuit joins ECCE to present French/American Music in Dialogue featuring premieres and works from Christophe Bertrand, Philippe Hurel (Figures Libre), David Felder, Philippe Leroux, and John Aylward (Narcissus) led by conductor Jean Deroyer.
How Much: Tickets $15 in advance, $20 at door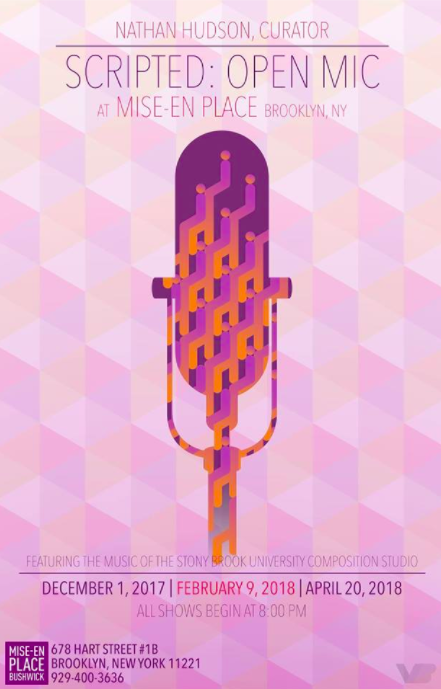 Scripted Open Mic, Vol. 2
When: Friday, April 20, 8pm to 10pm
Where: Mise-En_Place, 678 Hart Street, Bushwick
What: Presented in the style of an open-mic night, composers introduce and perform  works inspired by popular music—inventive covers of existing songs to experimental alternative tracks.
How Much: Free
BC35 Record Release Show: 35th Anniversary Of BC Studio
When: Friday, April 20 at 7pm
Where: Saint Vitus Bar, 1120 Manhattan Avenue, Greenpoint
What: Gowanus' BC Studio celebrates 35 years with a record release and concert featuring New Old Skull, White Hills, EXCOP, Nowhere Near, and Tidal Channel.
How Much: Tickets $12 in advance, $15 at door
The Immigrant Heritage Tour of Coney Island
When: Saturday, April 21, 12pm or 3pm
Where: Coney Island History Project, 3059 West 12th Street (at Deno's Wonder Wheel Park), Coney Island
What: As part of Immigrant Heritage Week, the Coney Island History Project is hosting this tour that will discuss the contributions of immigrants to the history and development of "The Playground of the World." Stops include Nathan's Famous (founded by Polish immigrant, Nathan Handwerker) and Deno's Wonder Wheel Park (where the landmark Wonder Wheel was purchased by Greek immigrant Denos D. Vourderis). The 12pm tour will be conducted in English and the 3pm tour will be in Mandarin.
How Much: Free but reservations recommended
How I Became A Pirate
When: Saturday, April 21 at 2pm
Where: On Stage at Kingsborough, 2001 Oriental Boulevard, Manhattan Beach
What: Dallas Children's Theater performs this swashbuckling musical production about young Jeremy Jacobs joining Captain Braid Beard's band of pirates to search for the perfect spot to bury their treasure.
How Much: Tickets $12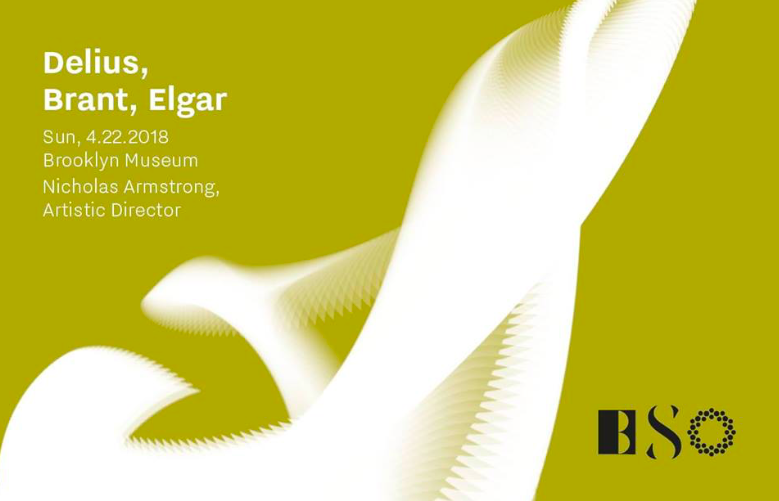 BSO Performs Delius, Brant, Elgar
When: Sunday, April 22, 2pm to 3:30pm
Where: Brooklyn Museum, Auditorium, 200 Eastern Parkway, Prospect Heights
What: The Brooklyn Symphony Orchestra performs The Walk to the Paradise Garden
("A Village Romeo and Juliet") by Frederick Delius; Concerto for Alto Saxophone by Henry Brant; and Variations on an Original Theme ("Enigma") by Edward Elgar
How Much: Tickets $20, $10 Brooklyn Museum members
Exchange Concert with Suzuki String Students from Ecole d'Art Musical
When: Sunday, April 22, 5:30pm to 7pm
Where: Brooklyn Music School, 126 Saint Felix Street, Fort Greene
What: This special concert welcomes more than 50 students from the acclaimed Ecole d'Art Musical—a Suzuki Strings School in Paris—to participate in a cultural and musical exchange. Students from the Brooklyn Music School strings department and Ecole d'Art Musical will come together on the BMS Theater stage to demonstrate the uniting power of music.
How Much: Free, register here
Kitty Superhero Movie Night
When: Sunday, April 22 at 7:45pm
Where: Brooklyn Cat Cafe, 149 Atlantic Avenue, Brooklyn Heights
What: Join the cats (and rabbit) at the Brooklyn Cat Cafe for some heroic snuggling and purring while watching Doctor Strange.
How Much: Tickets $20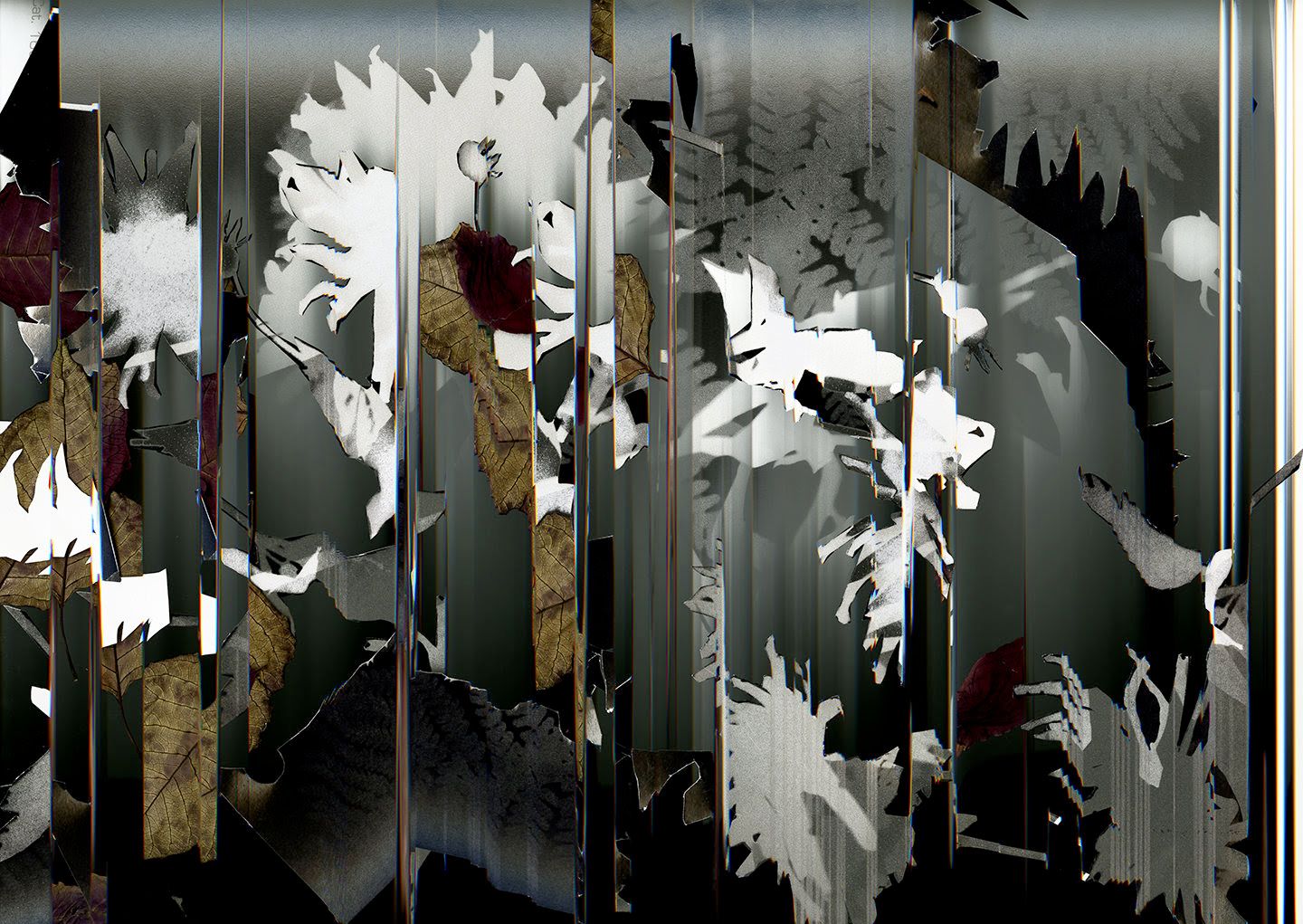 Composites
When: Exhibition on view from Thursday, March 22 through Sunday, April 22
Where: 440 Gallery, 440 6th Avenue (between 9th & 10th Street), Park Slope
What: 440 Gallery presents a group exhibition in its Project Space featuring the work of Leigh Blanchard, Gail Flanery, and David Stock. In Blanchard's Study #5 (Dried Leaves) series, the artist uses scanography—scanner photography, to create modern digital works that reference early photographic techniques. Read more about Blanchard here.