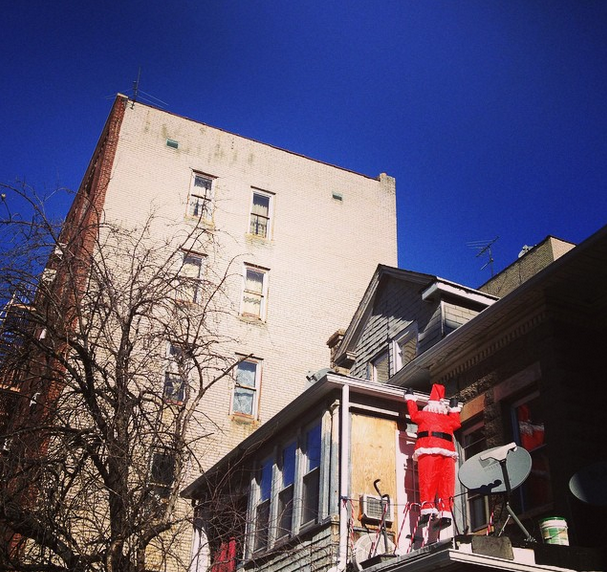 To keep up with all the news from the neighborhood, like us on Facebook, follow us on Twitter, Pinterest, and Instagram, and subscribe to our daily newsletter.
And please send news tips, photos, and more to editor@ditmasparkcorner.com.
Here's a recap of what happened in our neighborhood last week:
• Diana Ross is about to be in our neighborhood! The Motown legend will be performing the inaugural show at Kings Theatre.
• And, speaking of the Kings Theatre, its $93.9 million renovation project landed it a state historic preservation award.
• With beers and cheers, neighbors supported the Flatbush Tenant Coalition's fight for affordable housing in our area.
• Save the date! 773 Lounge's fundraiser to help it rebuild after last month's devastating fire will be Saturday, January 24.
• The Church Avenue BID discussed how they've been supporting local businesses at their annual meeting.
• A former PS 249 teacher was indicted for allegedly sexually abusing nine elementary school students.
• A nor'easter hit us – which meant flooding, flooding and more flooding in Ditmas Park.
• Met Foods expanded and has now become Cortelyou Market by Key Food.
• Hunger Pang was named one of the hottest restaurants in Brooklyn!
• Want to save a lot of money shopping at local businesses? Or maybe you just want free hot cider? Then go here on Tuesday.
• Newkirk Plaza's Dunkin' Donuts' gate has been down for days, but it's not closing – it's being renovated.
• Snow! Our first snow!
• Police gave neighborhood children presents from Toys for Tots at the monthly 70th Precinct Community Council meeting.
• Today (Sunday, December 14) you're invited to a community clothing swap and coat drive at PS 139 from 9am-3pm.
Photo via aliweds.