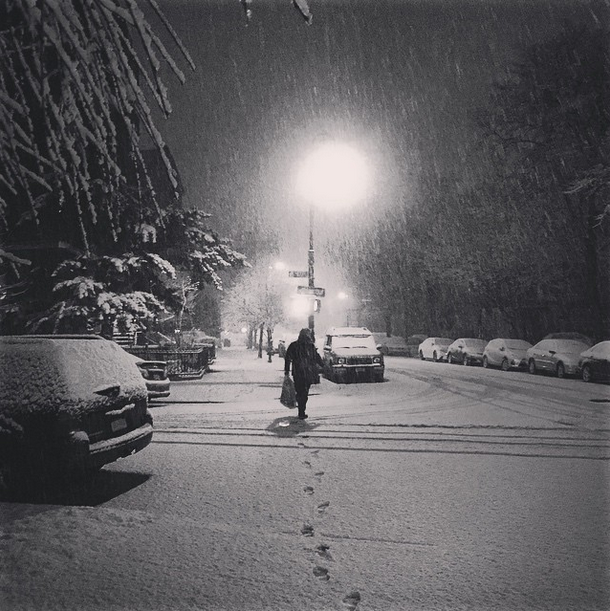 To keep up with all the news from the neighborhood, like us on Facebook, follow us on Twitter, Pinterest, and Instagram, and subscribe to our daily newsletter.
And please send news tips, photos, and more to editor@ditmasparkcorner.com.
Here's a recap of what happened in our neighborhood last week:
• After sitting dormant for nearly 40 years, the Kings Theatre reopened.
• Elected officials, neighborhood leaders, and others celebrated Assemblywoman Rodneyse Bichotte's inauguration.
• The lights are back on in Newkirk Plaza's Marlborough passageway!
• Two teens were arrested and charged with trying to rob an 80-year-old woman.
• Murrow High School went under lockdown after a teacher believed she spotted intruders.
• Looking for something to do today? Try some of Auria's sambal at Brooklyn ARTery.
• Hey, business owners! Learn about resources that are available to you this Wednesday.
• Brooklyn Banya was named one of the best indoor activities in the city.
• Joe Brancaccio celebrated five years of busting balls at his Fort Hamilton food oasis.
• Lark Café's owner, Kari Browne, opened her newest coffee spot at 154 Prospect Park Southwest.
• The deli at Newkirk and E. 17th is slated to open any day now.
• The view from Cortelyou, as seen through neighbor Michael Hirshon's pen.
• Neighbors Aaron & Alex Craig on their collaboration with Sufjan Stevens on a slow-motion rodeo film at BAM.
• Neighbor and pianist Jesse Stacken on the Beverley Concert Series, how Ditmas Park has changed him & more.
• Our commute is about to get pricier.
• Meet the Prospect Park Alliance's new president and hear what she's planning for the park.