Wednesday Crime Blotter: One Suspect At Large, Two Arrested After Marine Park Home Invasion, Killer Ex-Boyfriend Surrenders in Bushwick & More
MARINE PARK – Two suspects are in custody after a brutal home invasion robbery of an elderly couple in Marine Park, in which the burglars sexually assaulted one of the victims and slashed the other's face before stealing their car. One of the suspects, however, remains at large.
The robbery came just before sunrise, at 5:30 am on Monday, October 8, said police. Three men entered the house near Madison Place and Avenue R, hitting the 72-year-old retired cop that lived there over the head and slashing his face, said police. Demanding the victims' property, the suspects then assaulted the second victim, a 71-year old woman.
Stealing a handgun from the home, the trio drove off in the victim's blue Honda sedan, said police. The victims were transported by EMS to Maimonides Hospital where they were treated for their injuries.
Shortly after the incident, police arrested and charged two suspects in the case: Lance Jyrkinen, 20, and Shirnel Sobers, 25. Both men were homeless, said police. They've each been charged with attempted murder, assault, burglary, grand larceny and criminal possession of a weapon.
One last suspect is at large, but police have released video surveillance, which can be seen below:
BOROUGH PARK – After a string of robberies in and around Borough Park over the last couple weeks, police have a video of their suspect, and now they're looking for the public's help in tracking him down.
The first robbery occurred on Tuesday, September 25, when the suspect forced his way into a rabbinical college at 1350 39th Street, between 13th and 14th Avenues, stealing two religious relics.
Shortly thereafter, the suspect broke into nearby JDN Marketing, at 4605 13th Avenue, forcing his way through a rear window to steal $10,000 cash, along with a cell phone and a hard drive, police said.
Then, this past weekend, the same suspect broke into the Chabad Lubavitch of Boro Park, on Saturday, October 6, around 1:30 am. Police said he again forced open a rear window, this time stealing another $10,000 in cash.
Surveillance video of the suspected serial burglar can be seen below:
BUSHWICK – The killer of Sade Sanchez, 24, turned himself in, surrendering to police after shooting the young woman to death on a Bushwick street over the weekend.
The shooting took place around 10:30 pm, near Saint Nicholas Avenue and Menahan Street, said police, when Gabriel Rivera fired multiple shots a Sade Sanchez, his ex-girlfriend, a nearby resident.
Sanchez was struck multiple times in the body, and though EMS rushed her to Wyckoff Medical Center, she was pronounced dead on arrival.
Rivera, a Queens resident, has been charged with murder and criminal possession of a weapon.
EAST NEW YORK – Police are looking for two men who assaulted and robbed a victim on an East New York street last week.
The robbery took place around 3:30 am on Wednesday, October 3, said police, outside 370 New Lots Avenue, near Pennsylvania Avenue. The two thieves engaged their victim in conversation, said police, before punching him in the face and kicking him, then stealing his Samsung Galaxy phone.
The 25-year-old victim suffered a swollen lip, plus lacerations to his face and knee, said police. Video of the robbery—and the suspects—can be seen below:
KENSINGTON – Two women are wanted by police after punching and robbing a female victim in Kensington on the first of the month.
The incident occurred around 9:40 pm on Monday, October 1, near East 2nd Street and Cortelyou Road, said police. As a 44-year old woman walked down the street, the two suspects approached, demanding her purse. When she refused, one of the women punched her in the face, said police, while the other stole her purse, which contained $2,000.
The attackers fled, and EMS transported the victim to Maimonides Hospital, where she was treated for her injuries and released. Surveillance photos taken in the vicinity of the crime can be seen below: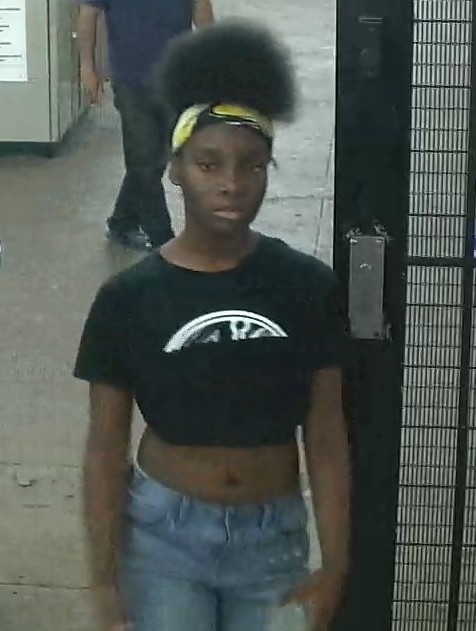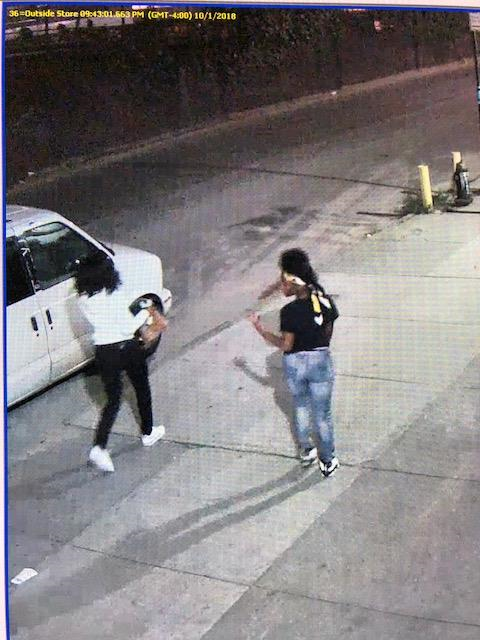 As always, anyone with information in regard to any of the above incidents is asked to call the NYPD's Crime Stoppers Hotline at 1-800-577-TIPS (8477) or for Spanish, 1-888-57-PISTA (74782).  The public can also submit their tips by logging onto the Crime Stoppers website at WWW.NYPDCRIMESTOPPERS.COM or by texting their tips to 274637 (CRIMES) then enter TIP577. All calls are strictly confidential.