Wednesday Crime Blotter: Violent Video-Gamer, Southside Package Thief & More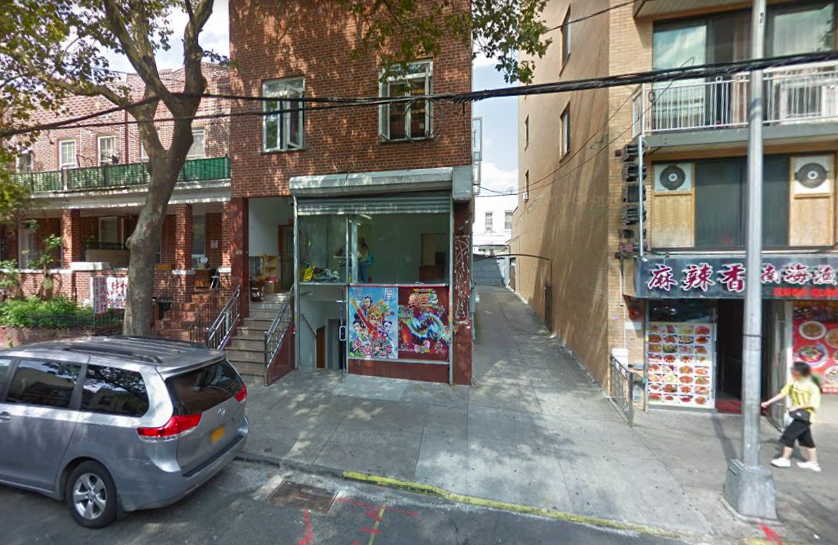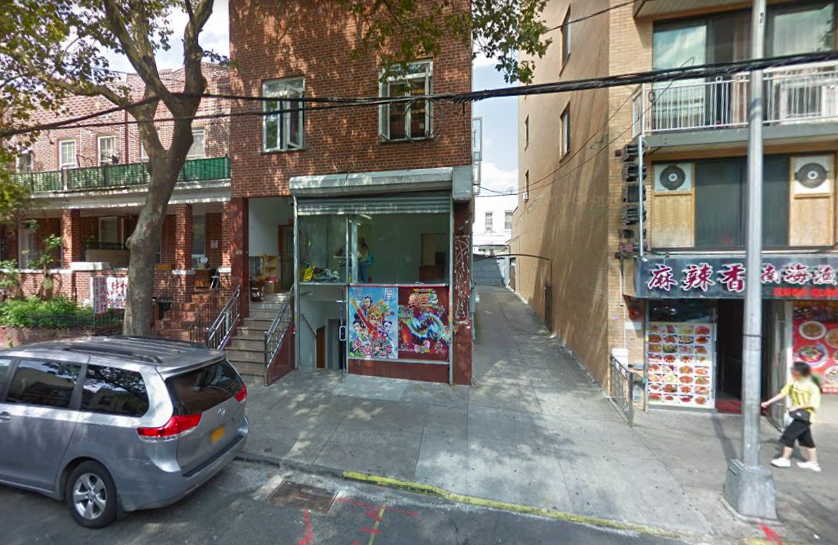 WILLIAMSBURG – Police are looking for a package thief that struck a southside Williamsburg residence over the weekend.
Just before 5:30 am on Saturday, March 10th, the suspect entered the building at 43 South 10th Street, at Wythe, by forcing the door with an unknown object, said police. Grabbing a package from the hallway, the thief took the elevator to the basement, where he opened the package and stole the contents, fleeing to parts unknown.
Police described the suspect as a Hispanic man around 5'8″ and 170lbs. He was last seen wearing a gray hoodie layered over a red hoodie, with blue jeans and black sneakers. Surveillance photos taken from inside the building can be seen below: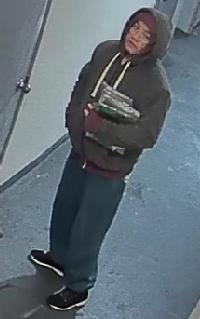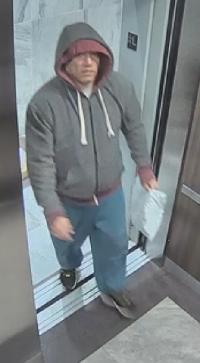 GRAVESEND – Three suspects are wanted after an armed robbery occuring at the Marlboro Houses in Gravesend at the end of last month.
On Wednesday, February 28th, around 5:00 pm, one the of thieves approached a 27-year old man on Avenue V, telling him he had a knife, said police. Taking the victim's cell phone, he informed the man that another suspect, behind him, had a gun. Then, they forced him inside at 30 Avenue V, said police.
Inside, the suspects were joined by a third robber, putting the victim in a chokehold and running through his pockets to steal his headphones, cell phone, $160 in cash and three credit cards, said police. The three then fled on foot.
Police described the first suspect as a Hispanic man,  20-25 years old, between 5'10" and 6'0″. He was last seen wearing a dark baseball cap, a black hooded sweater, light colored blue jeans and blue or gray sneakers. The second suspect was described as a black man, 30-35 years old, around 5'7″ or 5'8″. He was last seen wearing an orange hooded windbreaker and dark colored jeans. Finally, the third suspect was described as a black man, 20 to 25 years old, 5'6″ to 5'10". He was last seen wearing a light-colored hooded sweater, a black jacket, light jeans and black and white sneakers.
Video of the suspects can be seen below:
SUNSET PARK – Police are looking for a Sunset Park gamer that robbed a small store on 57th Street in February, posing as a customer.
On Thursday, February 15, at 8:00 am, police said the suspect entered the video game store at 765 57th Street under the pretense of playing a game. Instead, the suspect went behind the counter and punched the 56-year old store clerk, stealing $3000 from the register, said police.
The clerk was treated and released from Lutheran Hospital. The suspect was described as an Asian man in his 20s, 5'7″ and 130lbs, last seen wearing all dark clothing. A surveillance photo can be seen below: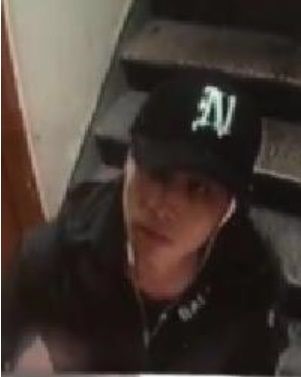 Anyone with information in regard to any of these incidents is asked to call the NYPD's Crime Stoppers Hotline at 1-800-577-TIPS (8477) or for Spanish, 1-888-57-PISTA (74782).  The public can also submit their tips by logging onto the Crime stoppers website at WWW.NYPDCRIMESTOPPERS.COM or by texting their tips to 274637 (CRIMES) then enter TIP577. All calls are strictly confidential.