Wednesday Crime Blotter: Dinner Date Ends In Disaster at Red Lobster, Teacher Takes It Too Far Sparring With Students & More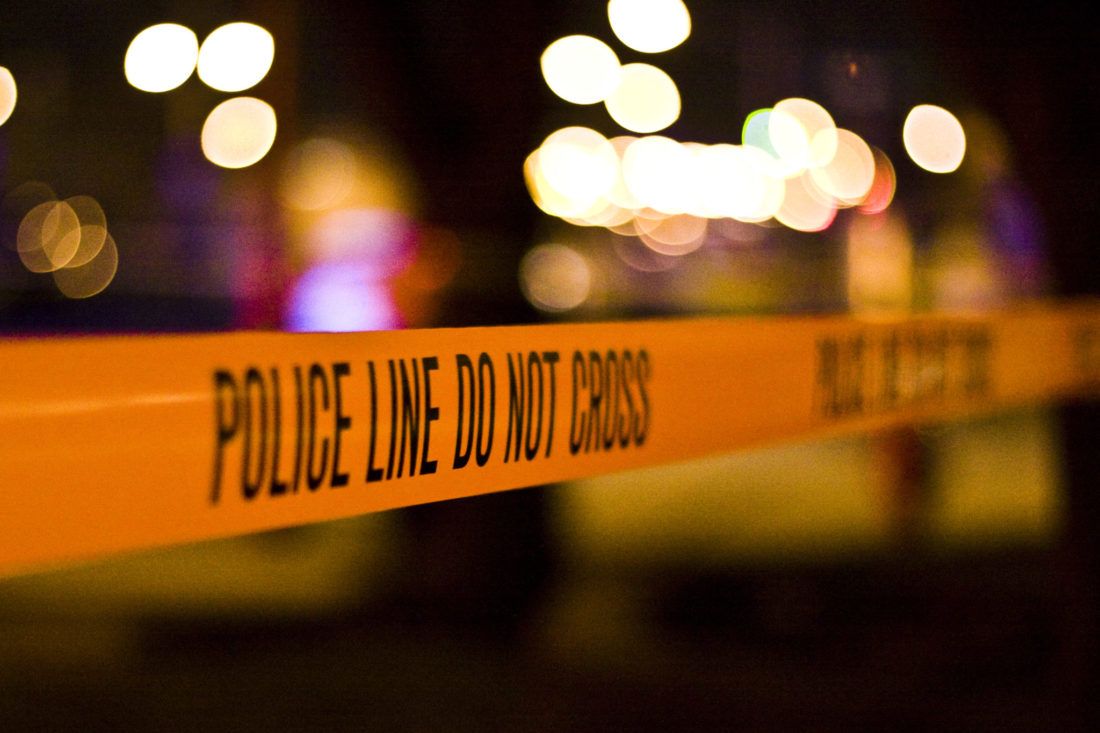 BOREUM HILL – Sometimes, fake fights turn out bad. Yesterday, Xavier Guerrero, a physical education teacher at Khalil Gibran International Academy, was arrested after a playfight with two male students turned into a real scuffle, said police.
Guerrero, 36, was arrested and charged with assault and two counts of criminal obstruction of breathing after he allegedly choked two students just before noon on Wednesday, June 5.
The 16 and 14-year old boys involved were play fighting with the teacher when Guerrero allegedly wrapped his hands around the throat of one student, momentarily cutting off his breathing, city officials told the Daily News. When the second student tried to intervene, Guerrero allegedly attempted to choke him as well.
All three parties involved were arrested and charged with assault. Geurerro was issued a desk appearance ticket.
"The safety of our students always comes first, and Mr. Guerrero will be reassigned pending the outcome of the investigation into these troubling allegations," said Dough Cohen, and Education Department spokesman.
EAST NEW YORK – After a Sunday night dinner date, a man assaulted the woman he was out with in front of a Red Lobster restaurant, then hit her with her car as he fled the scene.
The confrontation took place outside the Red Lobster in East New York's Gateway Plaza around 10:30 pm on Sunday, June 3. Leaving the restaurant after dinner, the suspect punched the 24-year old victim in the face, said police.
He then got into a black Nissan Maxima, but changed his mind, exiting the vehicle to grab the victim's phone and smash it on the ground. Apparently satisfied with the broken phone, the man got back in his car and reversed away, striking the victim with the vehicle and knocking her to the ground, scraping her knees, said police.
The man took off in his vehicle, but police have put out a picture and are asking for the public's help in tracking him down:
WILLIAMSBURG – Police are looking for a pair of thieves who made multiple trips to the popular Metropolitan Bar at 559 Lorimer Street to steal wallets and phones from unsuspecting patrons.
In the early hours of Sunday, April 1, around 3:45 am, the thieves stole a 45-year old woman's wallet and credit cards from her purse, along with a 39-year old man's credit card and phone, said police.
Heading back to the bar on Saturday, April 21, again around 3:45 am, the thieves grabbed a 26-year old woman's wallet, with multiple credit cards, as well as her iPhone 6S, said police.
Photos of the two suspects can be seen below:
Property crimes in bars, especially in areas like Williamsburg, are the number one issue police see. They encourage patrons not to leave wallets or bags unattended and not to even hang them under the bar out of sight.
As always, anyone with information in regards to any of these incidents is asked to call the NYPD's Crime Stoppers Hotline at 1-800-577-TIPS (8477) or for Spanish, 1-888-57-PISTA (74782).  The public can also submit their tips by logging onto the Crime stoppers website at WWW.NYPDCRIMESTOPPERS.COM or by texting their tips to 274637 (CRIMES) then enter TIP577. All calls are strictly confidential.