Hotel On Webster To Be Completed By 2021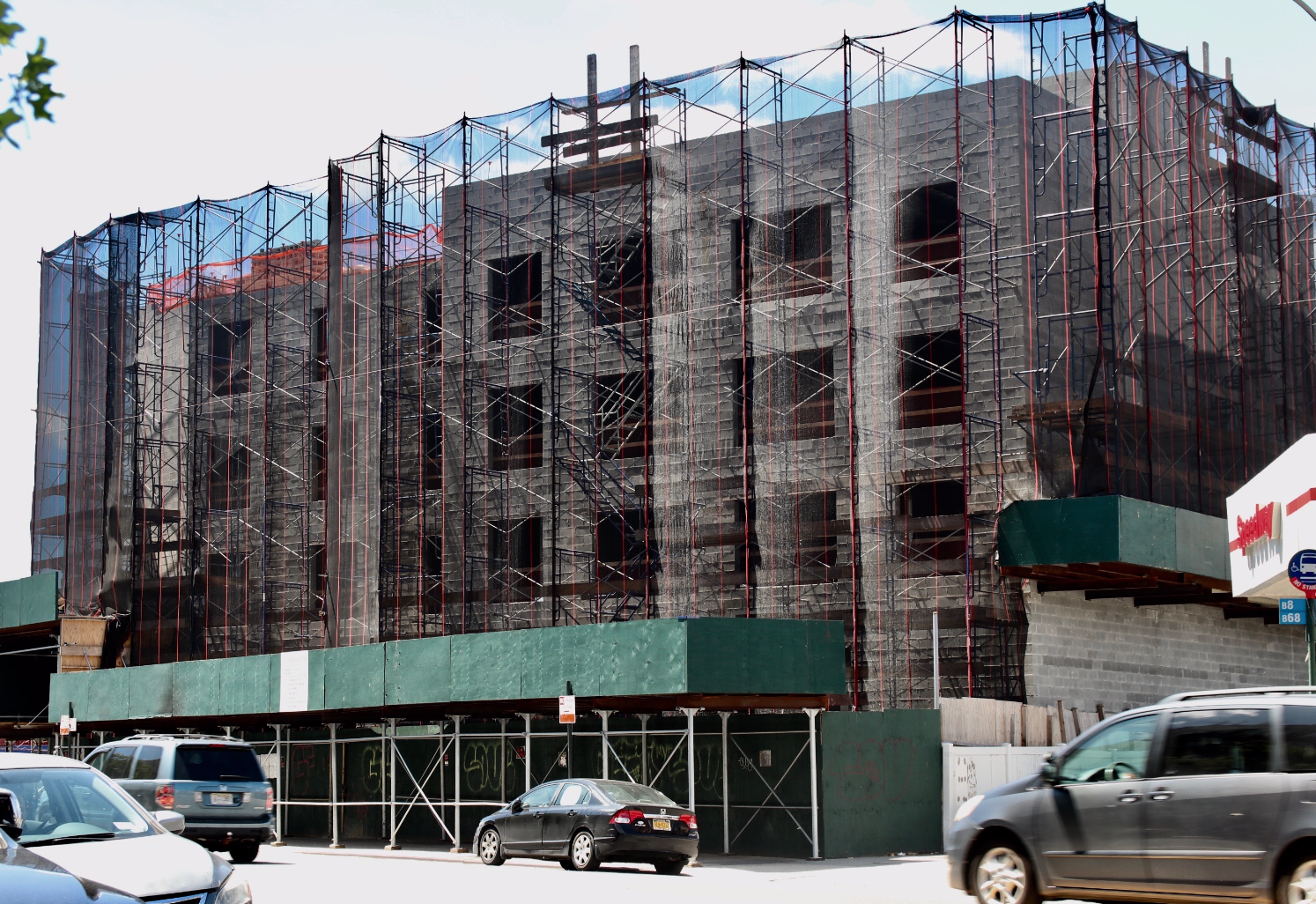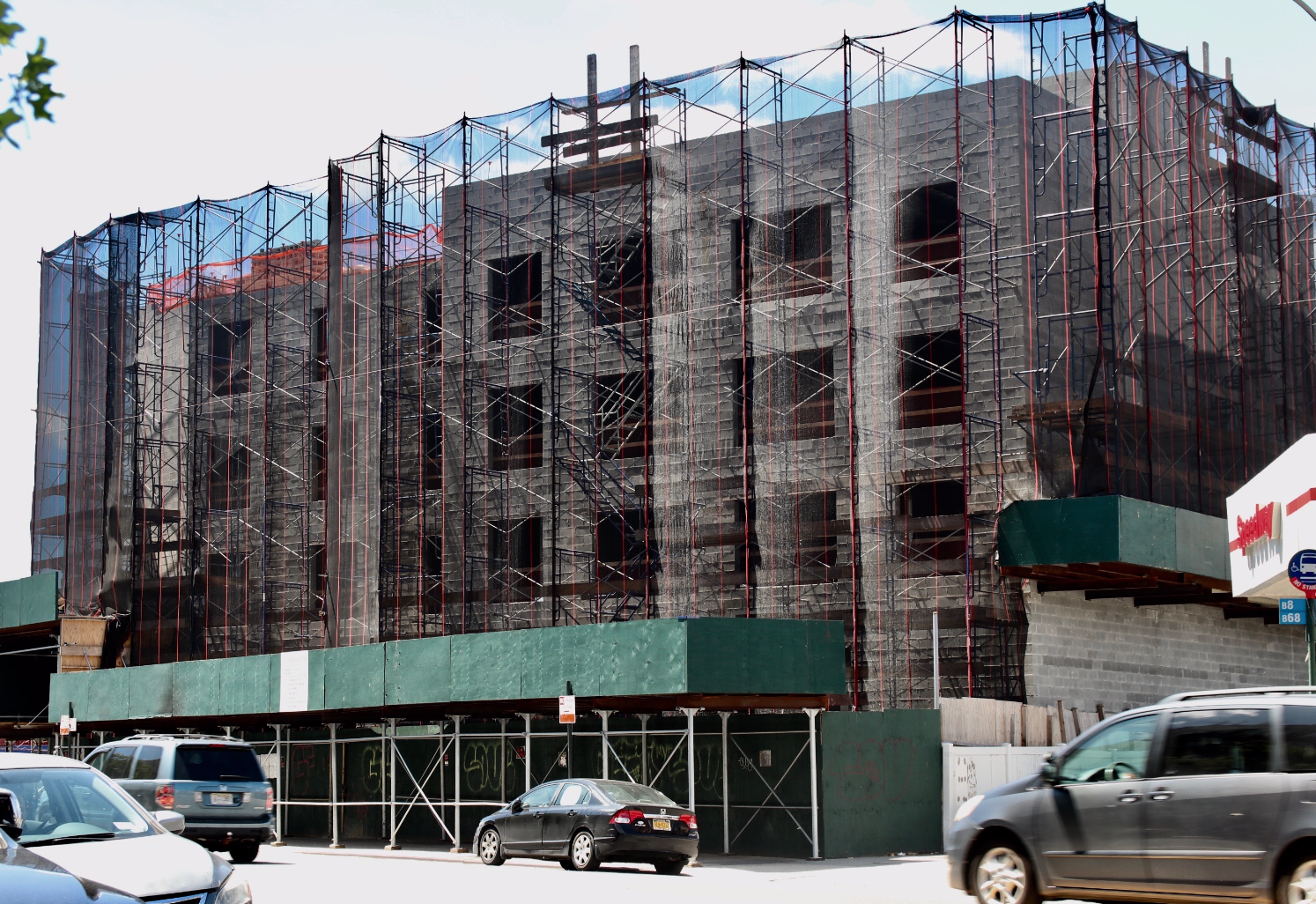 KENSINGTON – The development at Coney Island and Webster Avenues is coming together. The hotel that replaces the old Jiffy Lube building at 928 Coney Island Avenue is expected to open by 2021, contractor Triborough Construction Services told Bklyner.
The four-story commercial Best Western Plus hotel has been in the works for quite a while now and it is still unclear who this hotel is for, with neighbors wondering if it's slated to become some sort of homeless shelter`.
In 2018, Amboy Bank lent the owner Nehalkumar Gandhi— who also owns other hotels in New York and New Jersey– $7.5 million to build the 67-unit hotel. According to the plans, the 46 feet tall building will include five parking spaces and two spots for bicycles. Five trees will also be planted around it.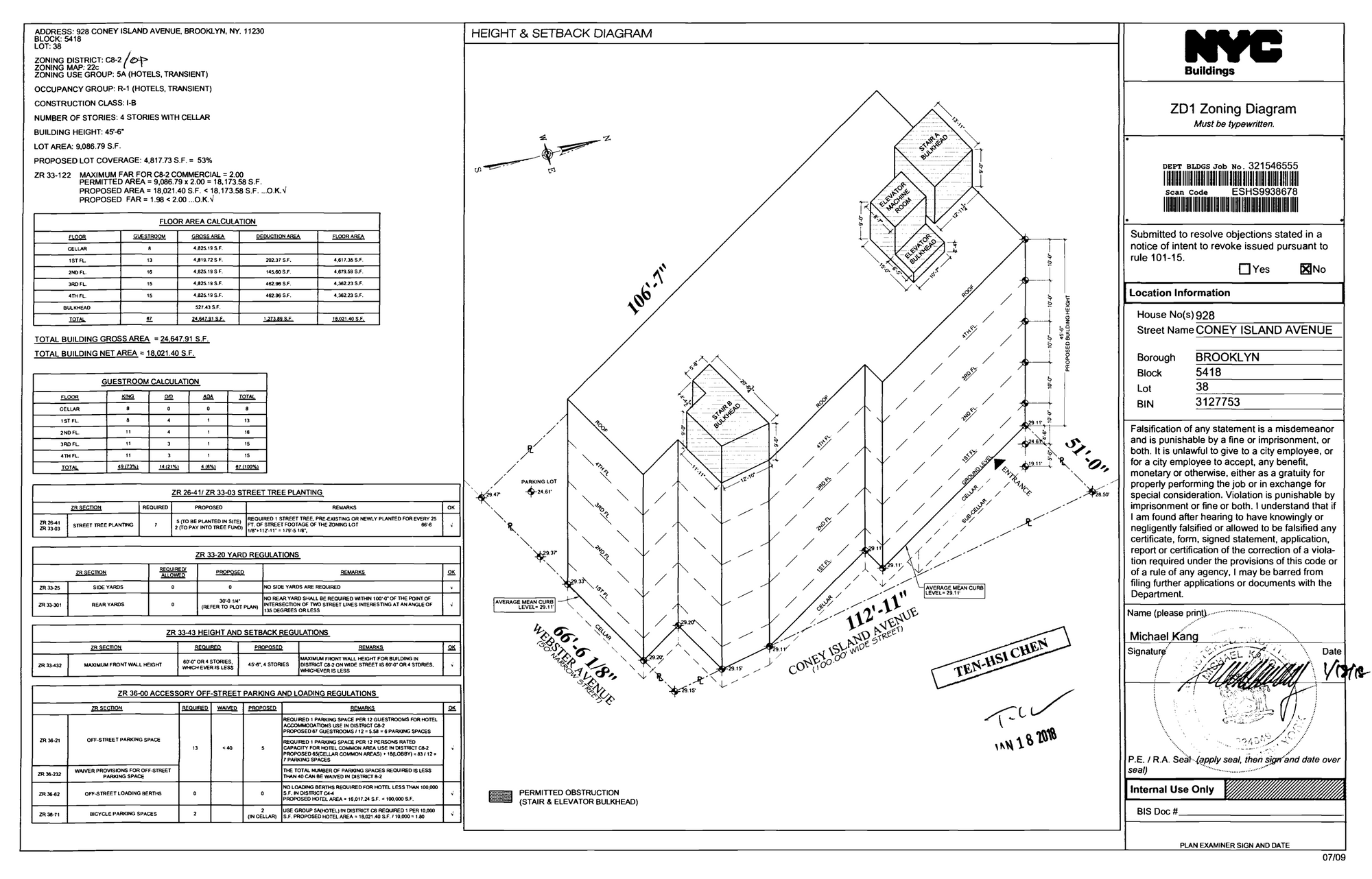 We reached out to both the owner and the contractor for more information on the hotel but did not hear back. All we heard from Triborough Construction Services is that the hotel is set to be completed in a year and a half. We've been trying to reach Gandhi since last year but have received no reply.