Waterfront Esplanade at Williamsburg's 420 Kent Nears Completion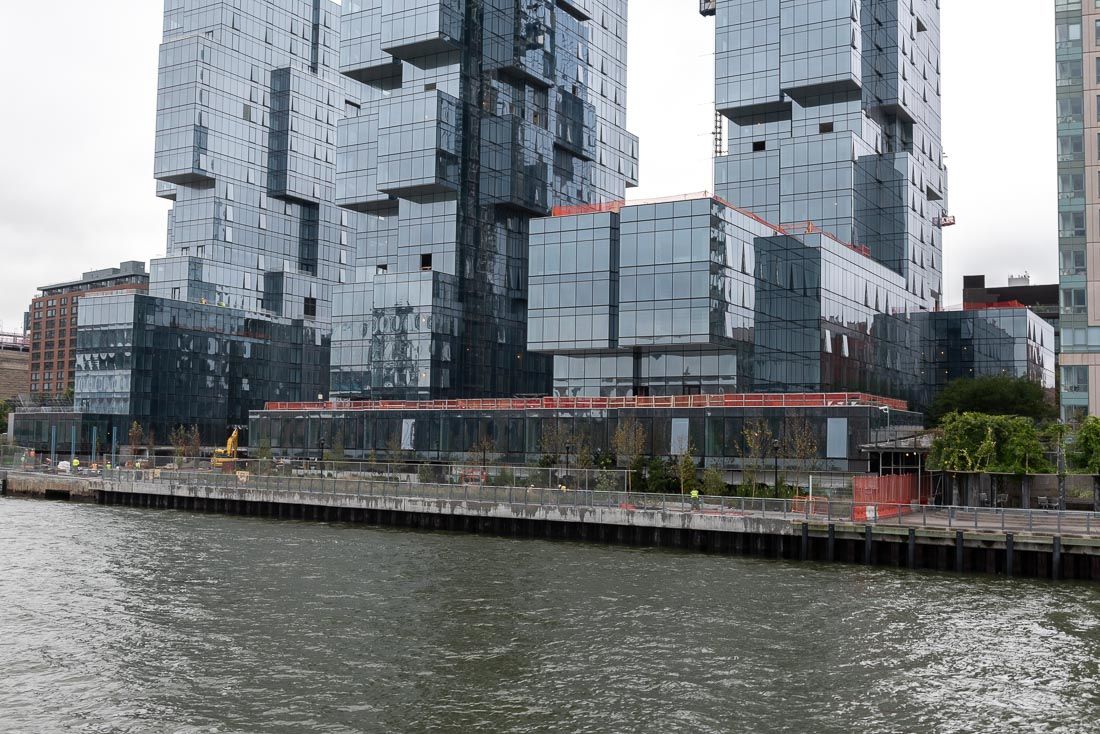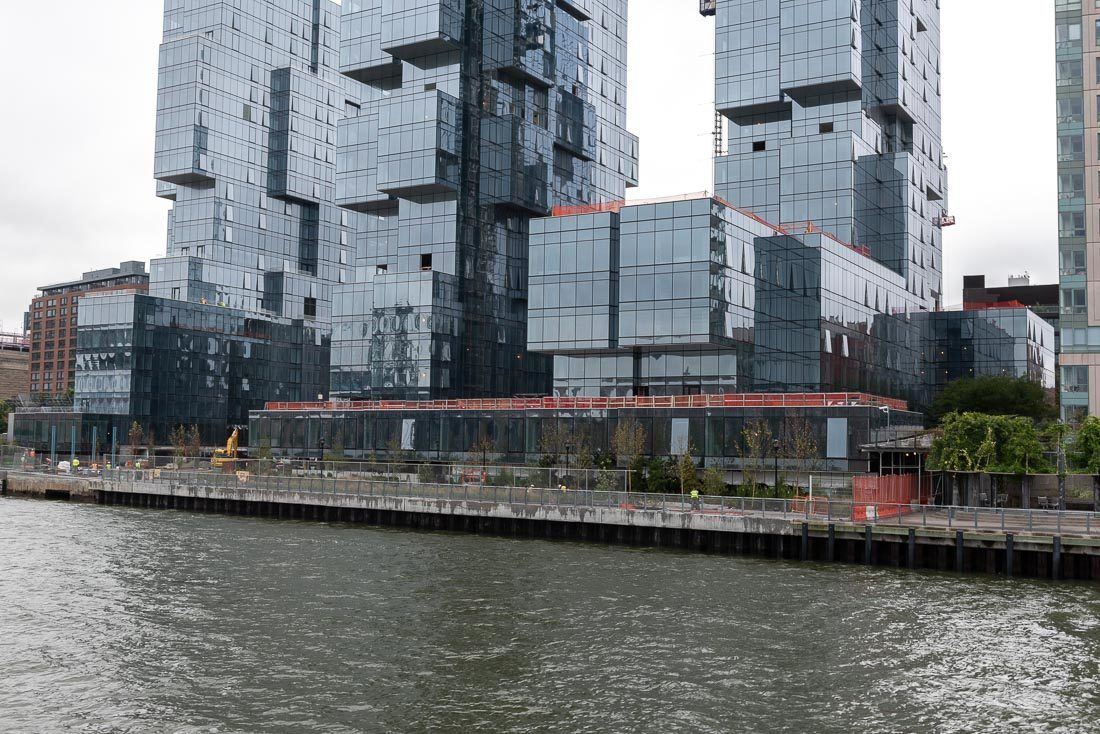 As the high-rise towers at 420 Kent get ready to open in 2019, the waterfront esplanade, which will join the project to a series of parks and developments running the length of the North Brooklyn shoreline, is nearing completion as well.
The green space will be publicly accessible, anchoring a roughly two and a half mile stretch from Greenpoint's Box Street down to nearly the Brooklyn Navy Yard. Currently, the esplanade is fenced off as work finishes up, though it should be ready for flâneurs of all stripes in the new year.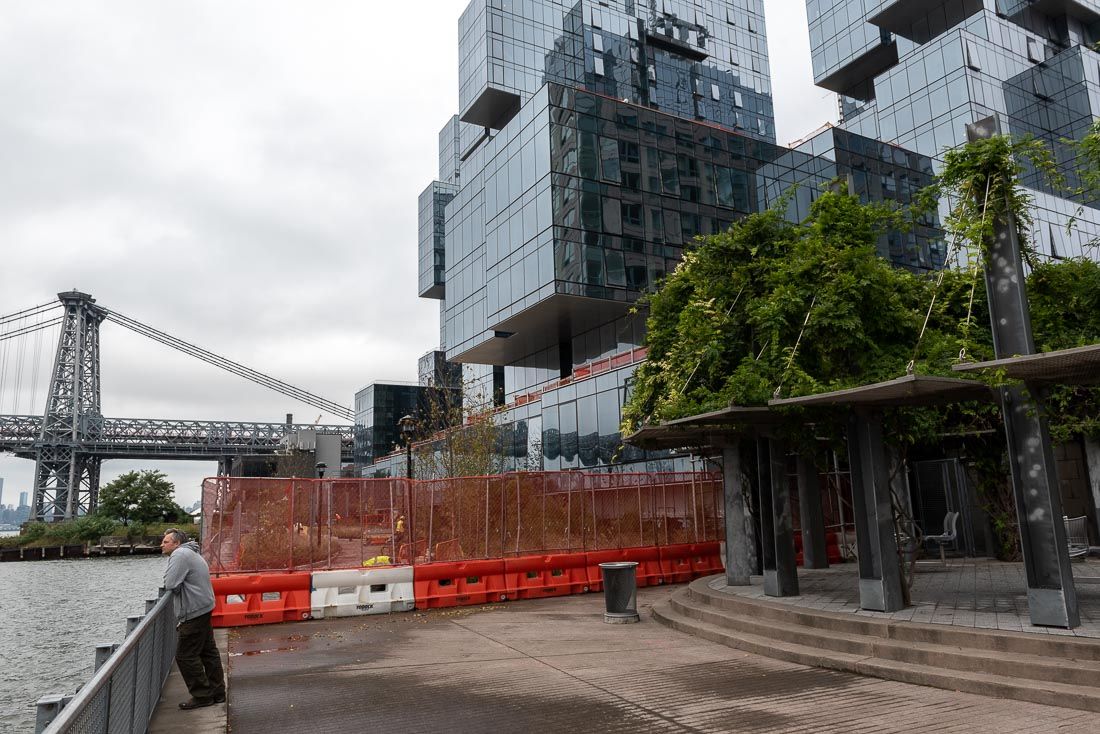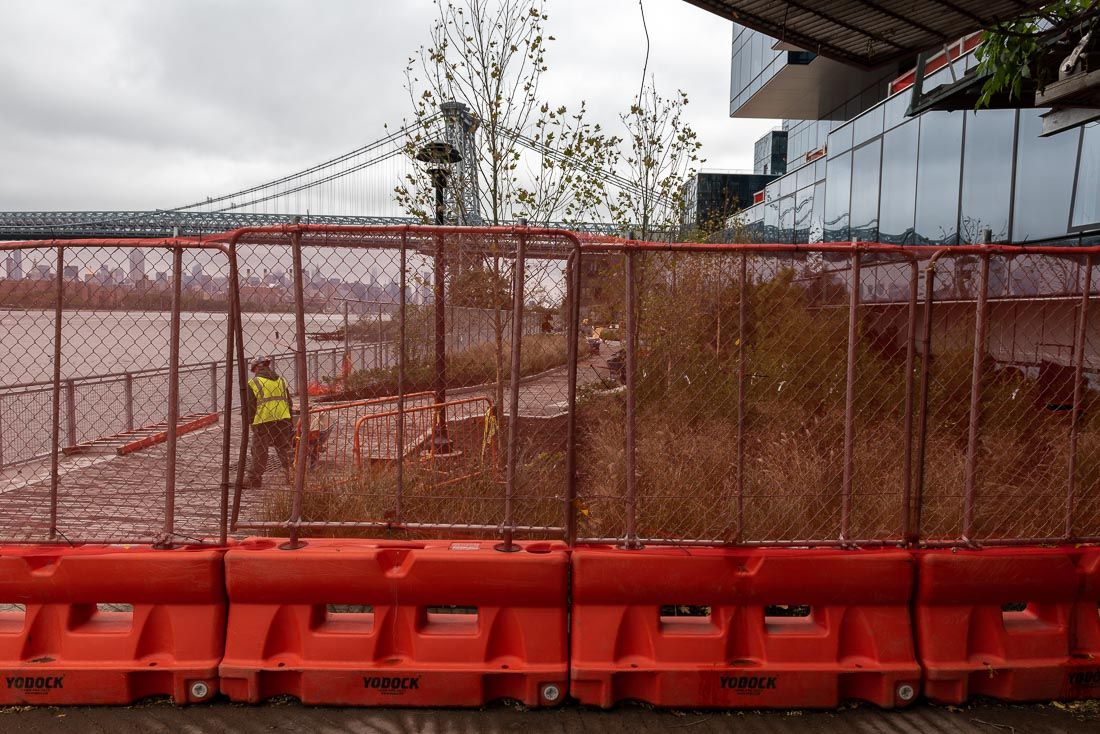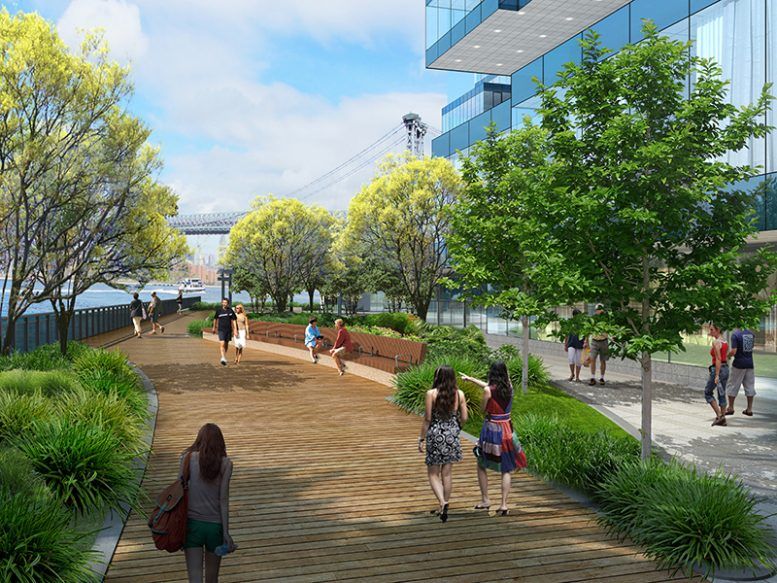 The creation of public green space has been a key agreement in the ongoing development of the North Brooklyn waterfront. As part of the massive Domino Sugar Factory development just north of the Williamsburg Bridge, Two Trees Management agreed to design and construct the lauded Domino Park for public use.
However, not all responses to the construction have been positive. At the furthest end of the waterfront, in Greenpoint, many think that the design of the Greenpoint Landing portion of the esplanade was a bit perfunctory and sterile. Earlier renderings of the proposed park looked a bit more lush than what was eventually realized and opened to the public this summer.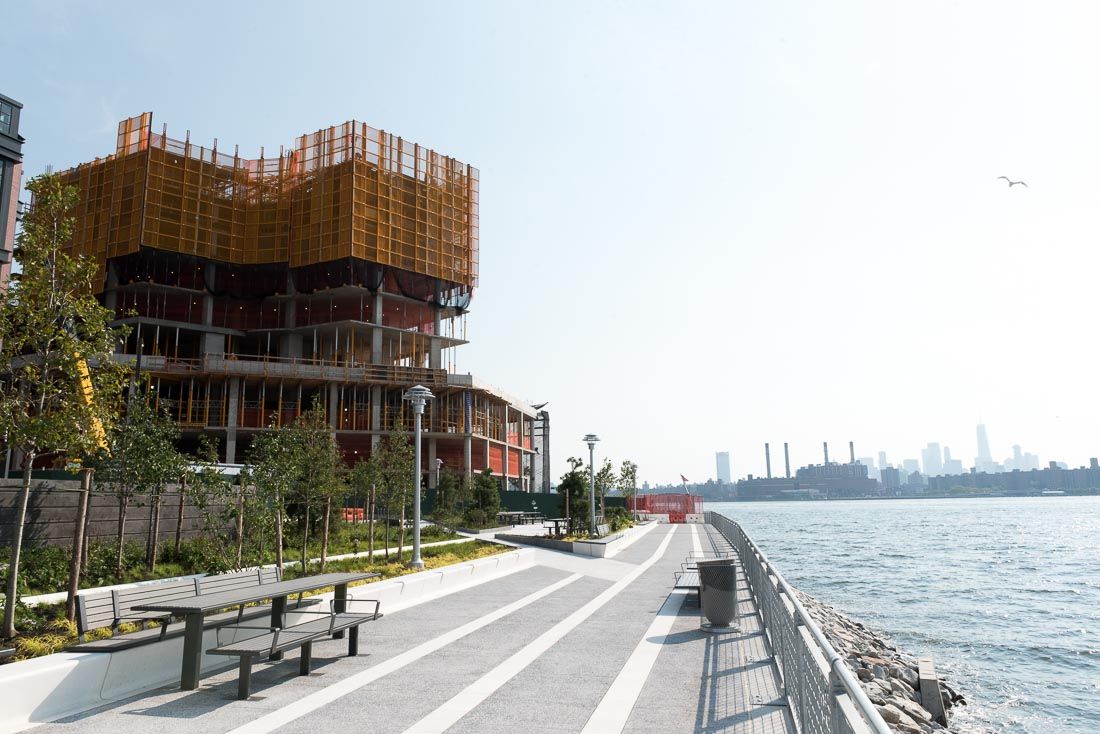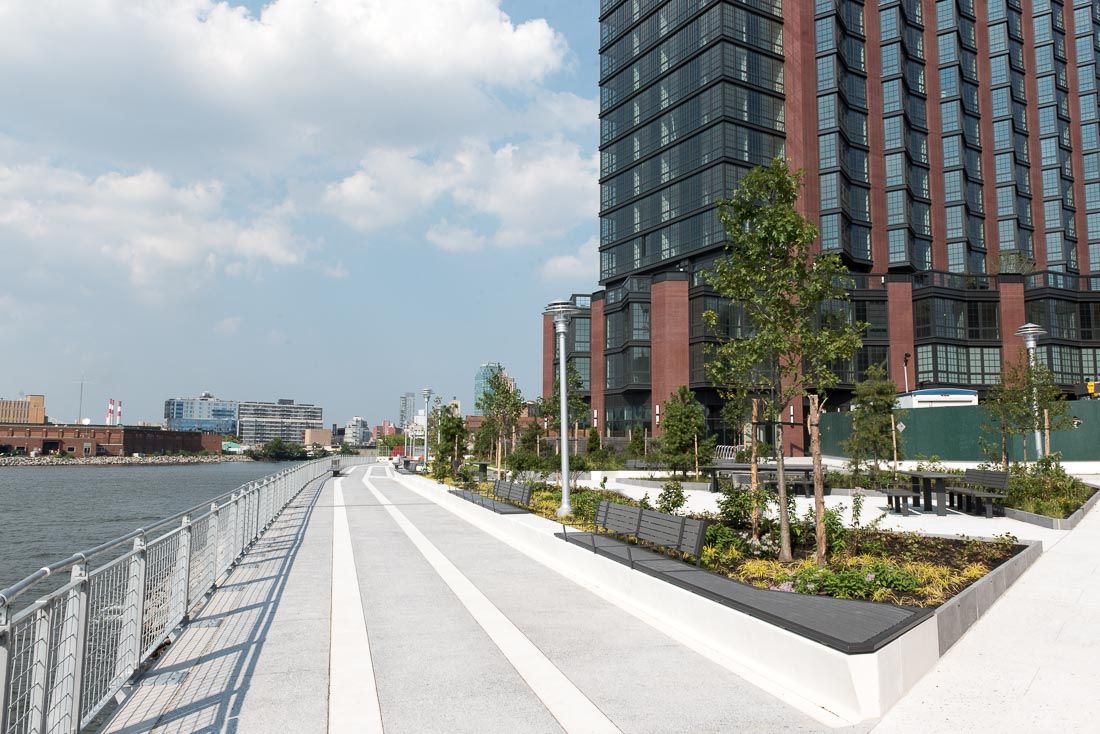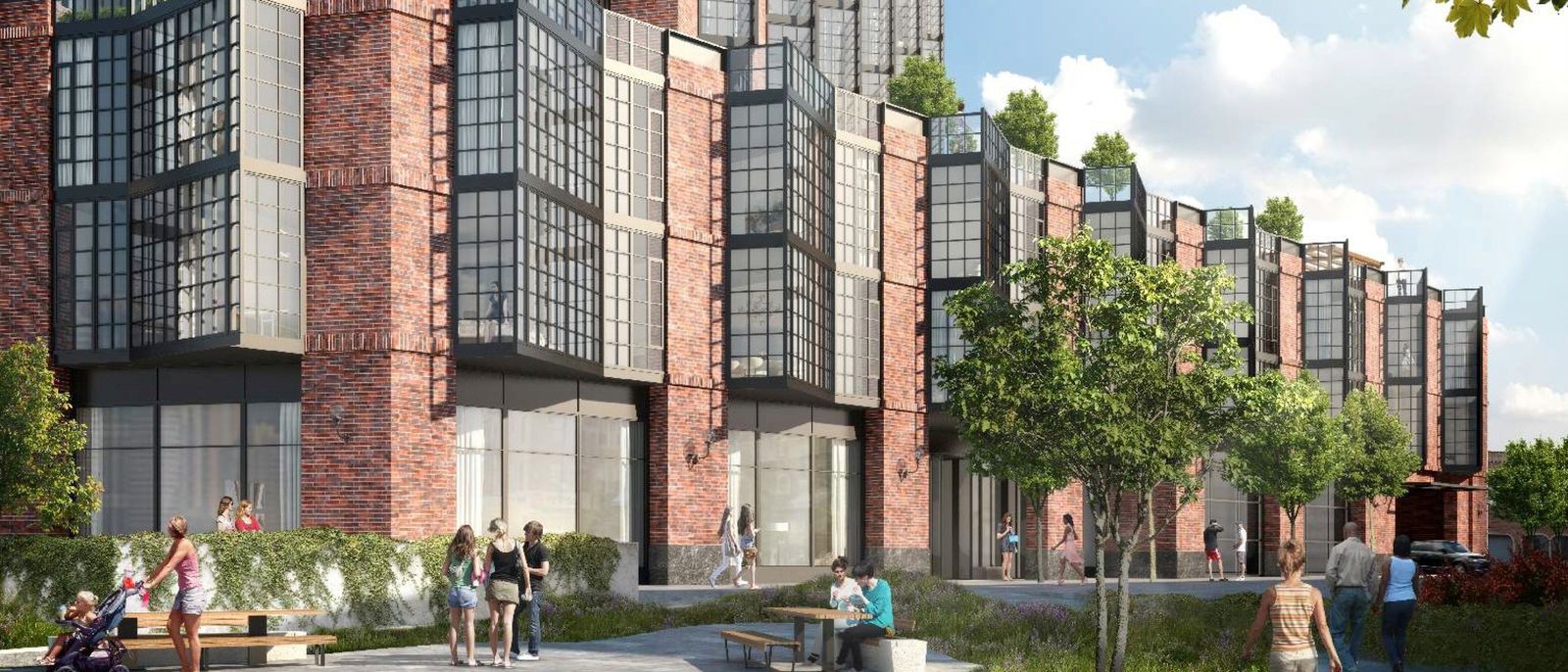 Long-term residents feel that they gave up quite a bit during the 2005 rezoning, as developers rushed in to capitalize on East River views of the city. Now, 13 years later, as the last pieces are put into place, the community is demanding that they get what they're owed.
Recently, a plan to create a waterfront park at Box Street was rejected by the community board's Parks Committee, which told designers and the NYC Parks Department that having a seawall abutting Newtown Creek instead of an interactive, riprap edge leading to the water was a dealbreaker.
Though the design team from Stantec warned that kind of work at the water's edge could mean less park space, dredging and high costs, the committee was firm in their convictions—Box Street Park is one of the final ground-up public elements to be built in the neighborhood and they don't want to concede.
In the middle of it all, the committee did give the go-ahead to Stantect and Parks' vision for 50 Kent, a small portion of the much larger Bushwick Inlet Park, which serves as the centerpiece of the waterfront's master plan.
The entirety of Bushwick Inlet Park will roll out over many years as the city is able to acquire, remediate and develop the parcels laid out in the plan. For now, they'll move ahead with the 50 Kent portion, creating a lawn, picnic areas and water features, along with flood-resistant plantings.
For residents who have unanswered questions about the process of zoning and approving development along the waterfront, local councilmember Stephen Levin (D-33) will be hosting a meeting on the topic tomorrow evening: