Affected by Massive Water Main Break in Sunset Park this Weekend? File a Claim!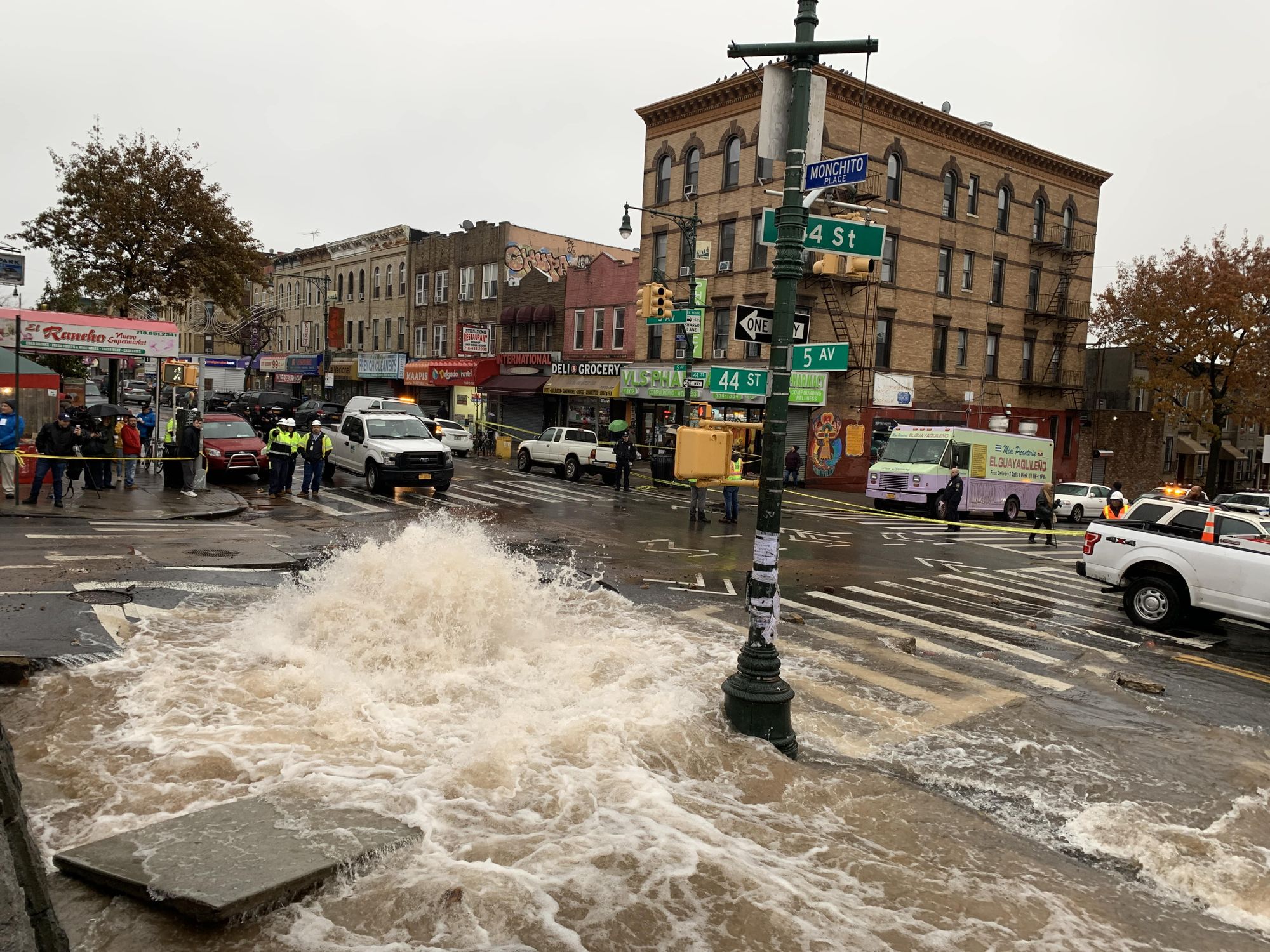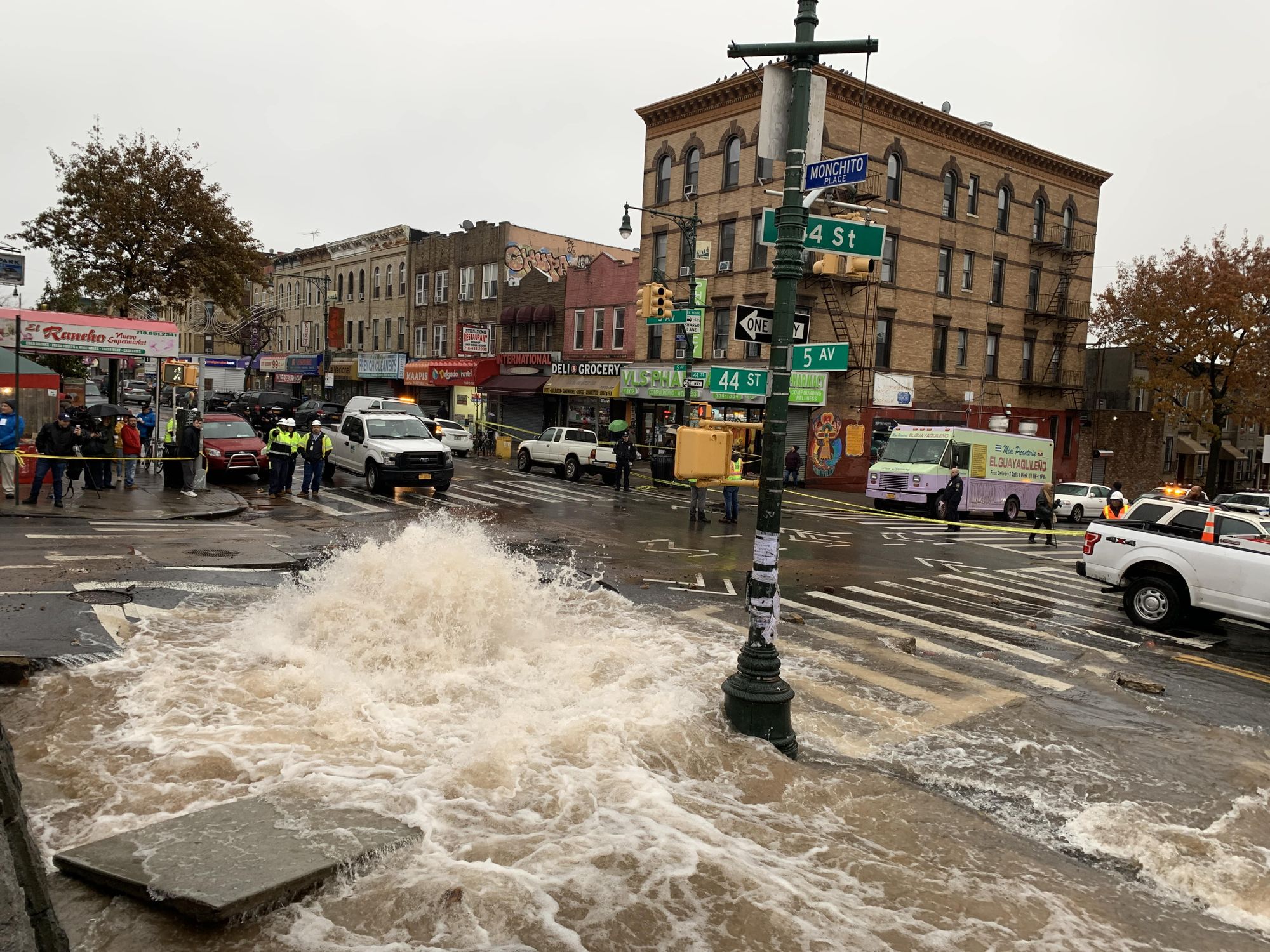 SUNSET PARK – A rainy Sunday brought even more water after water gushed out of a broken main and flooded the streets.
At around 5:40 a.m. on Sunday, November 24, a water main broke after a pipe burst on 44th Street and Fifth Ave. The pressure of the water was so intense that it began to explode everywhere, causing flooding on the street. Pieces of broken pipes and pavement were also scattered down the street. Buses were re-routed and the streets were closed. Vehicles surrounding the break were towed. Thankfully, there were no reported injuries.
According to the Department of Environmental Protection (DEP), their crew worked the entire Sunday to stop the water leak and to restore the water.
About 325 apartments and 20 small businesses were all without water service beginning Sunday afternoon. DEP provided bottled water throughout the day for those who did not have water. For those that did have water, it was discolored. Council Member Carlos Menchaca went to Twitter yesterday to update everyone on the situation and to inform residents to flush out pipes by running the faucet to get rid of the dirty water.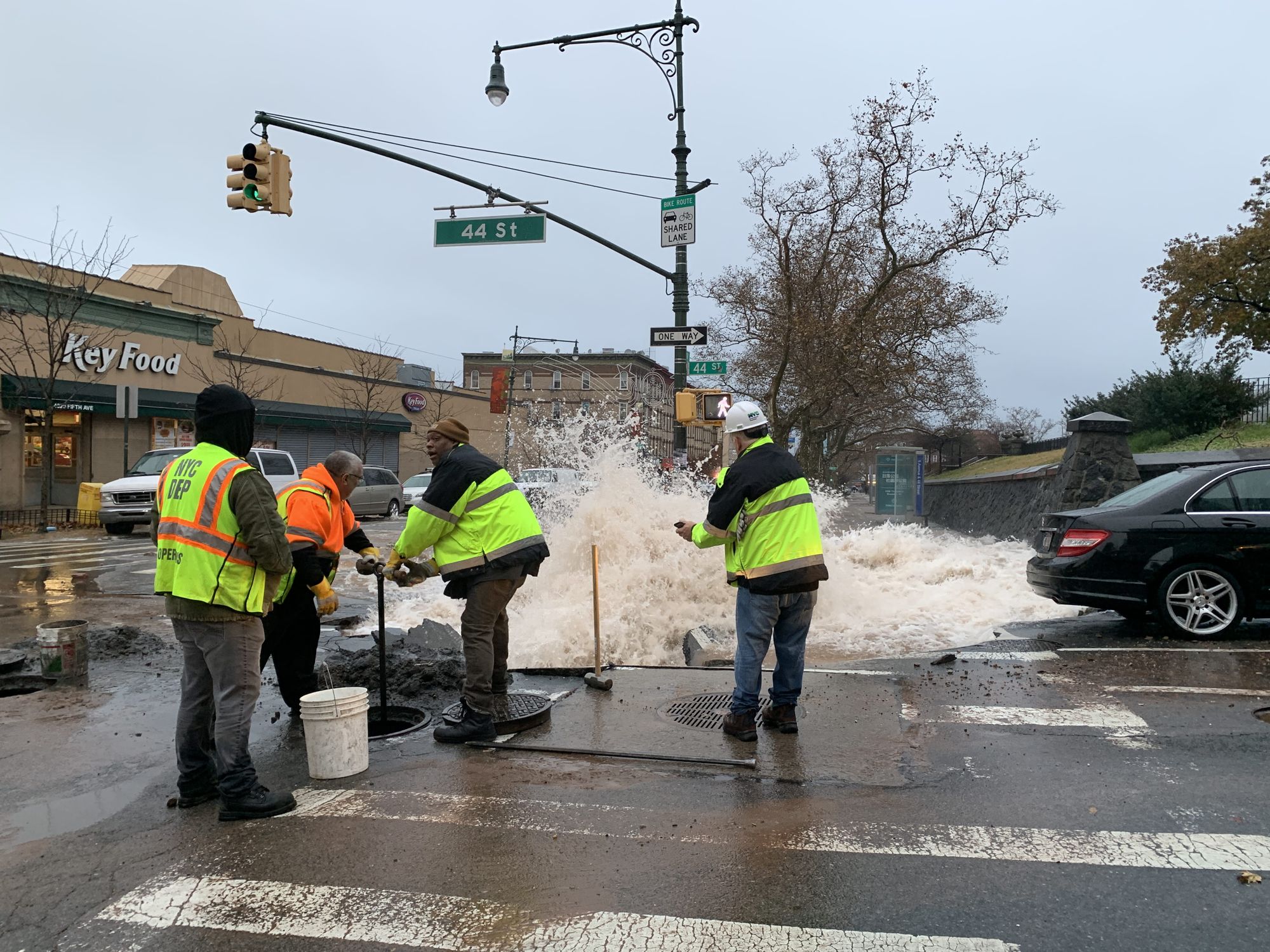 According to the DEP, water service was restored by 9:30 a.m. this morning. "Water restored to all buildings, is drinkable, & street remains closed. Claim form for water damage or flooding below. We can help complete the form if you speak Spanish or Chinese. Call our office or for other help 718-439-9012," Menchaca Tweeted.
"DEP staff have gone door-to-door to check with building owners who may have experienced flooding and provide them with claim forms to be reimbursed for any damage," a statement from the DEP said. They noted that the roadway and sidewalks will be fully restored within a few more days. The cause of the water main break has not yet been determined and is currently being examined by the DEP.
Facing water damage and flooding? Here's the form to fill to file your claim.