Watch Red Hot Chili Peppers' Anthony Kiedis Flash Butt On 86th Street [NSFW]
Members of the Red Hot Chili Peppers were spotted shooting a music video for "Go Robot" on 86th Street yesterday, wearing clothing that left little to the imagination.
Lead singer and band co-founder Anthony Kiedis pranced around in front of Lenny's Pizza (1969 86th Street) at around 6pm Wednesday, covered from head-to-toe in silver body paint, with only a jock strap contraption covering his privates. A pizzeria worker told us the nude musician stopped in for a slice.
The song is from the rock band's 11th studio album "The Getaway" which was released on June 17 from Warner Bros.
Photos of Kiedis' cute butt poured in to Bensonhurst Bean on social media. Check it out:
Later, the rockstar was seen browsing the racks at Trends Clothing (2065 86th Street).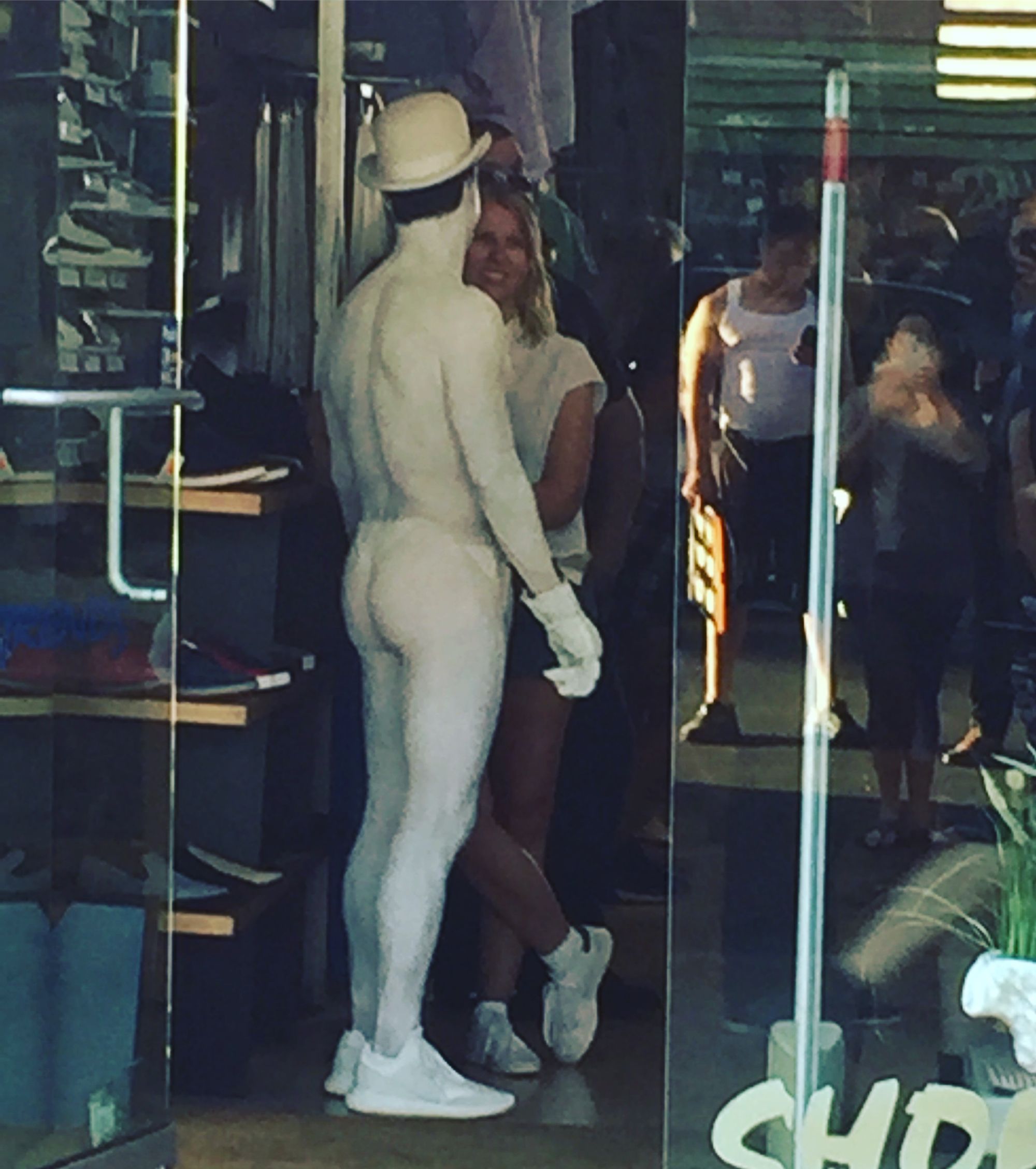 Always the gentleman, Kiedis stopped to pet one onlooker's dog. Rumor has it, the film crew will be back today, though we were unable to confirm the gossip.
Is that Flea (bassist)?!
We're surprised the NYPD's 62nd Precinct didn't shut down the shameless display. We seem to recall a few years back, when officers arrested a young woman in Calvert Vaux Park for sunbathing topless. Double standard, anyone?