NYPD Scuba Divers Rescue Lost Pup From Gravesend Bay [Photos]
A breathtaking rescue took place in Gravesend Bay early this morning, when NYPD scuba divers pulled a lost pup from the waters and returned him to his grateful owner.
NYPD Harbor Unit responded to a 911 call from a passerby of a dog swimming in the waters of Gravesend Bay on Friday, August 19, at around 6:30am, according to the NYPD's press office.
Upon arrival, NYPD Scuba Unit's Detective Markian Kopystianskyj and Police Officer Damien Drisco were deployed from Scuba Launch 8, which was captained by Detective William Devine.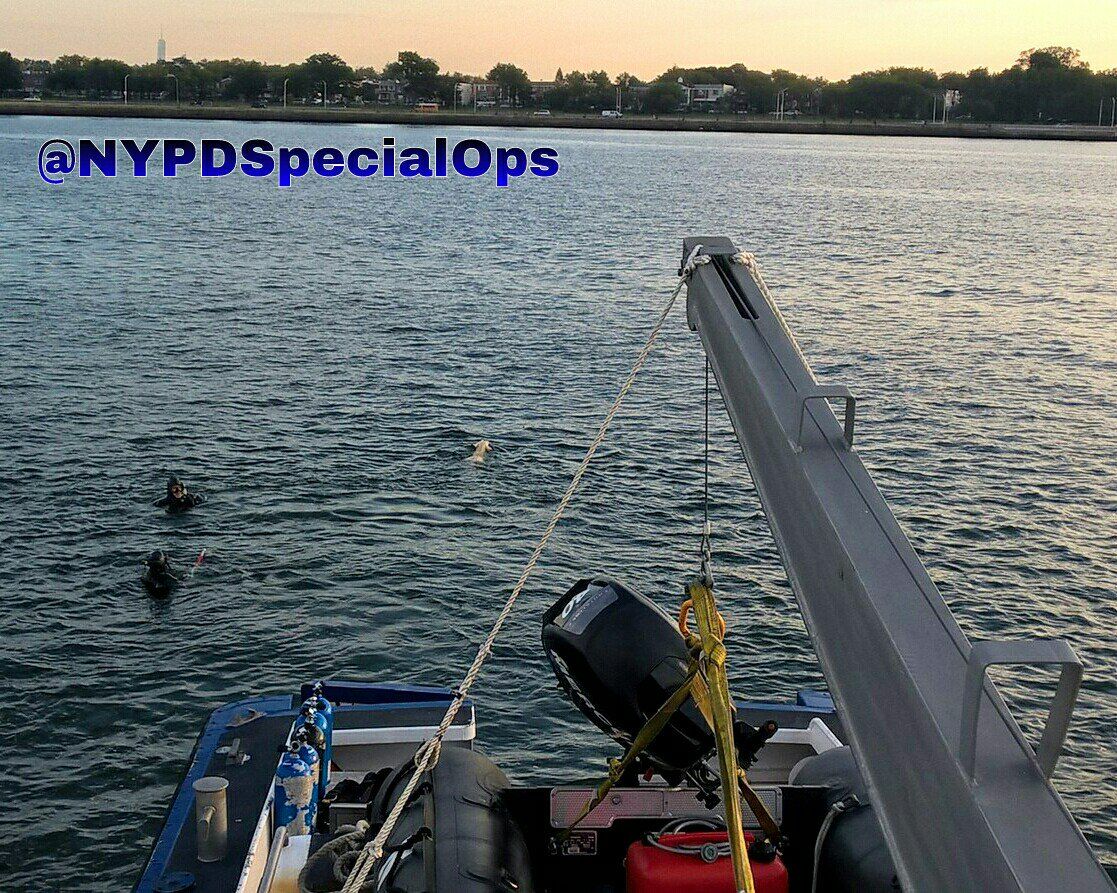 The divers safely recovered the white German Shepard in apparently normal condition, brought the dog aboard Launch 8, and transported him to Harbor Charlie in Brooklyn's Army Terminal, according to police.
Cops were able to identify the canine as 1.5-year-old Chase, who had been listed as missing on the Facebook page "Lost and found pets in Brooklyn." Chase had been missing since Thursday, last seen on Cropsey Avenue and Neptune Avenue, according to the post.
The dog was reunited with owners Karen and Francisco Vasquez on Friday at Harbor Charlie.