Warner Fusselle, Cyclones Announcer, Passes Away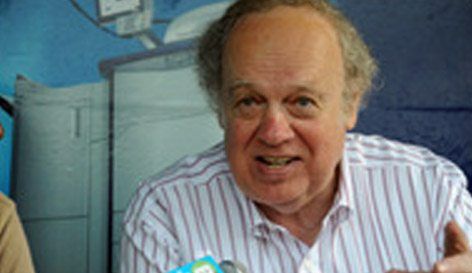 Warner Fusselle, the only man to have ever called the play-by-plays for the Brooklyn Cyclones (1904 Surf Avenue), passed away a week shy of what would have been his 12th Opening Day since the inception of the team.
"We are deeply saddened by the news of Warner's passing," said Cyclones General Manager Steve Cohen. "There is no one who knew more – or cared more – about baseball in Brooklyn than Warner. His distinctive voice, knowledge and endless passion for the game enriched Brooklyn Cyclones baseball for our players, staff, and fans from day one and his presence will be sorely missed."
The sports announcer was born in Louisville, Kentucky, and raised in Gainsville, Georgia. He has had a long career in sports radio as well as television. He voiced the show "This Week In Baseball," and called the plays for the Seton Hall Pirates; the Richmond Braves; the Spartanburg Phillies; and the ABA's Virgina Squires.
Besides sports, his great passion was music.
The "Fuse," as he was nicknamed, died on Sunday night from an apparent heart attack at just 68-years-old.
Borough President Marty Markowitz issued the following statement after news broke of Fusselle's death:
For fans of our beloved Brooklyn Cyclones, the voice of Warner Fusselle has been silenced after 11 years of passionate and knowledgeable play-by-play from the 'Catbird Seat' at MCU Park and, before that, Keyspan Park on Coney Island. Fusselle was a native Kentuckian raised in Georgia, but Brooklynites embraced him as one of their own after he became the voice of the Cyclones at their very beginning in 2001. They call me Mr. Brooklyn, but Warner Fusselle was Mr. Baseball here in Brooklyn, and our prayers and condolences go out to the entire Cyclones organization as well as Fusselle's sister, two nephews and all of his friends and colleagues who are mourning the passing of "The Fuse."
As the only voice Cyclones' fans ever knew, his will be a tough act to follow.