PB Vote: Midwood Playgrounds, Flatbush STEM Labs, Ditmas Sidewalks, & More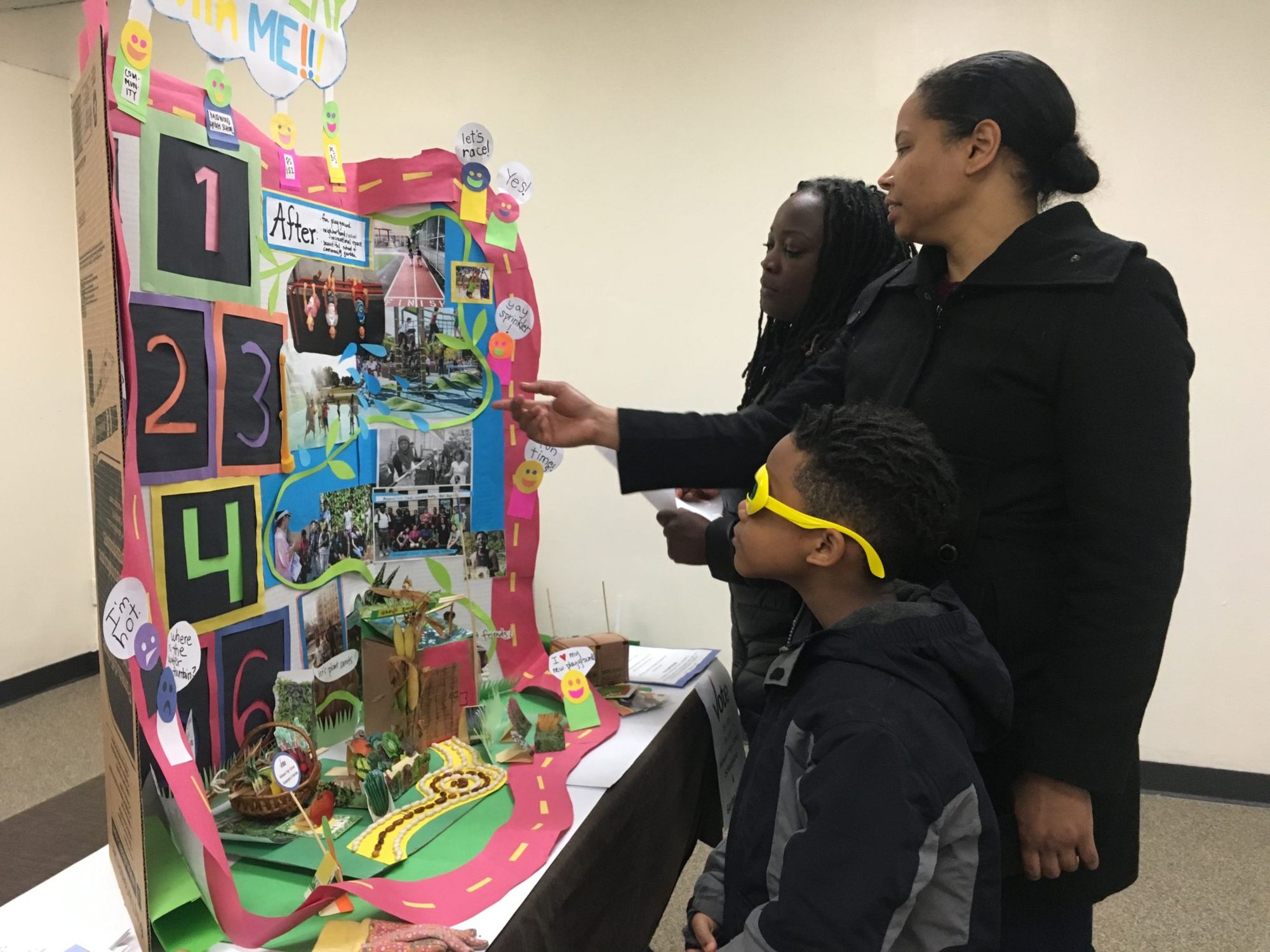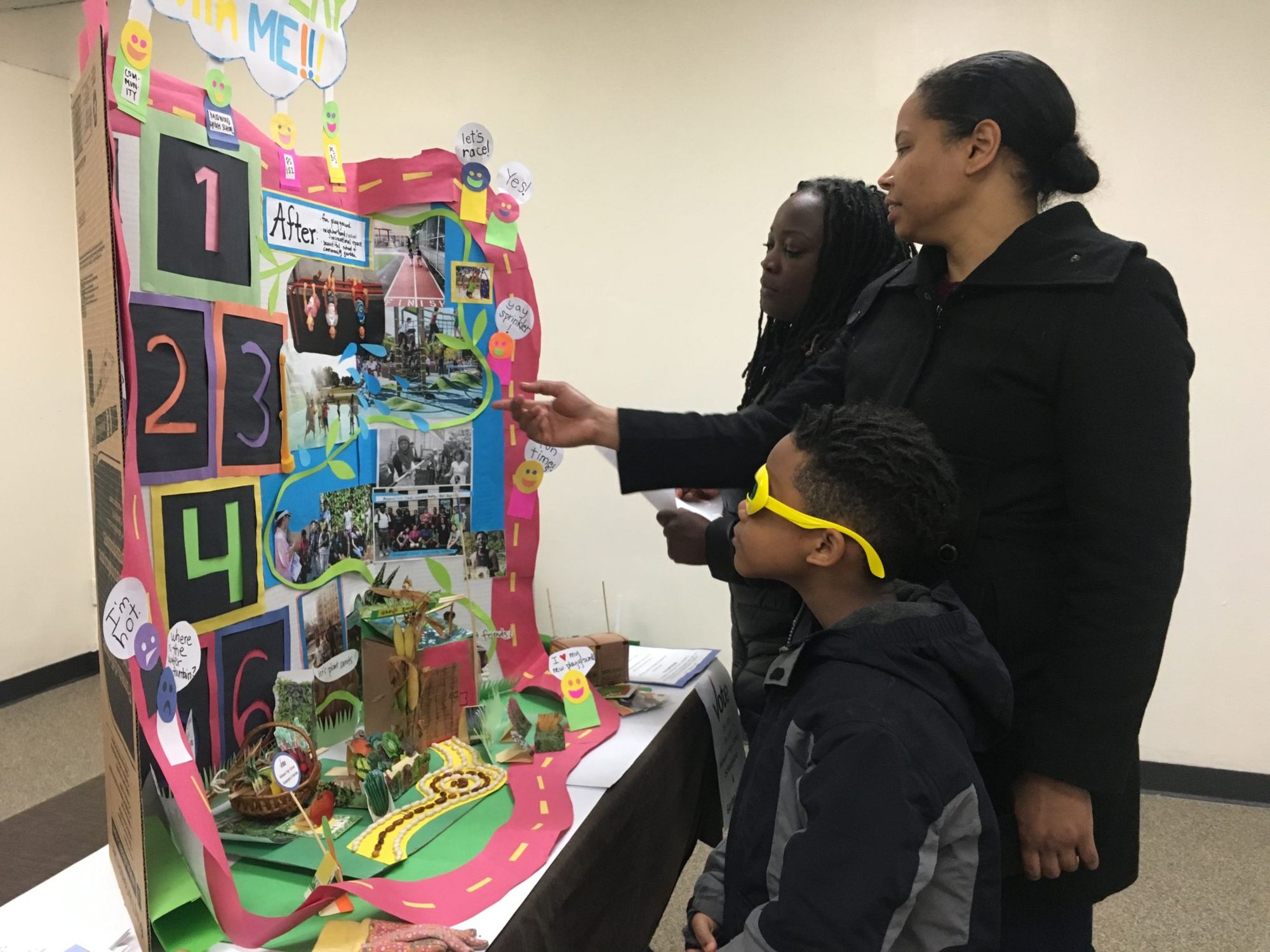 Voting for Participatory Budgeting begins this Saturday, March 25, and we stopped by the Project Expo for Flatbush and Midwood to give District 45 residents a peek at the projects on the ballot this year.
With new online voting, it's easier than ever to participate in the project that City Council Member Brad Lander calls "about as pure as democracy comes," giving neighbors the chance to brainstorm, research, and develop projects to improve the community.
Many of the projects focus on schools, green spaces, the arts, and housing, and are led by neighbors and community leaders who can see directly what needs improving block-by-block.
Now, the only thing left to do is vote, either online or at locations sprinkled throughout your district, between March 25 and April 2 (midnight to midnight).
For 2017, ten Brooklyn city council members have opted in, including Jumaane Williams (Flatbush, East Flatbush, Flatlands, and Midwood); Brad Lander (Park Slope, Carroll Gardens, Kensington, and Gowanus); and Mathieu Eugene (Ditmas Park, Prospect-Lefferts Gardens, Midwood, and Crown Heights). (Check out the full list here)
Let the campaigning begin!
Last night, neighbors & FDC Staff perused project displays for District 45 and discussed the details of each project at the Flatbush YMCA. Only 5 projects made it through the approval process, though 20 applied, said Nathoue from Jumaane Williams' office.
Other districts present more options — choose between 18 projects in District 39, and 9 projects in District 40 (check out the pre-published Ditmas ballot below.)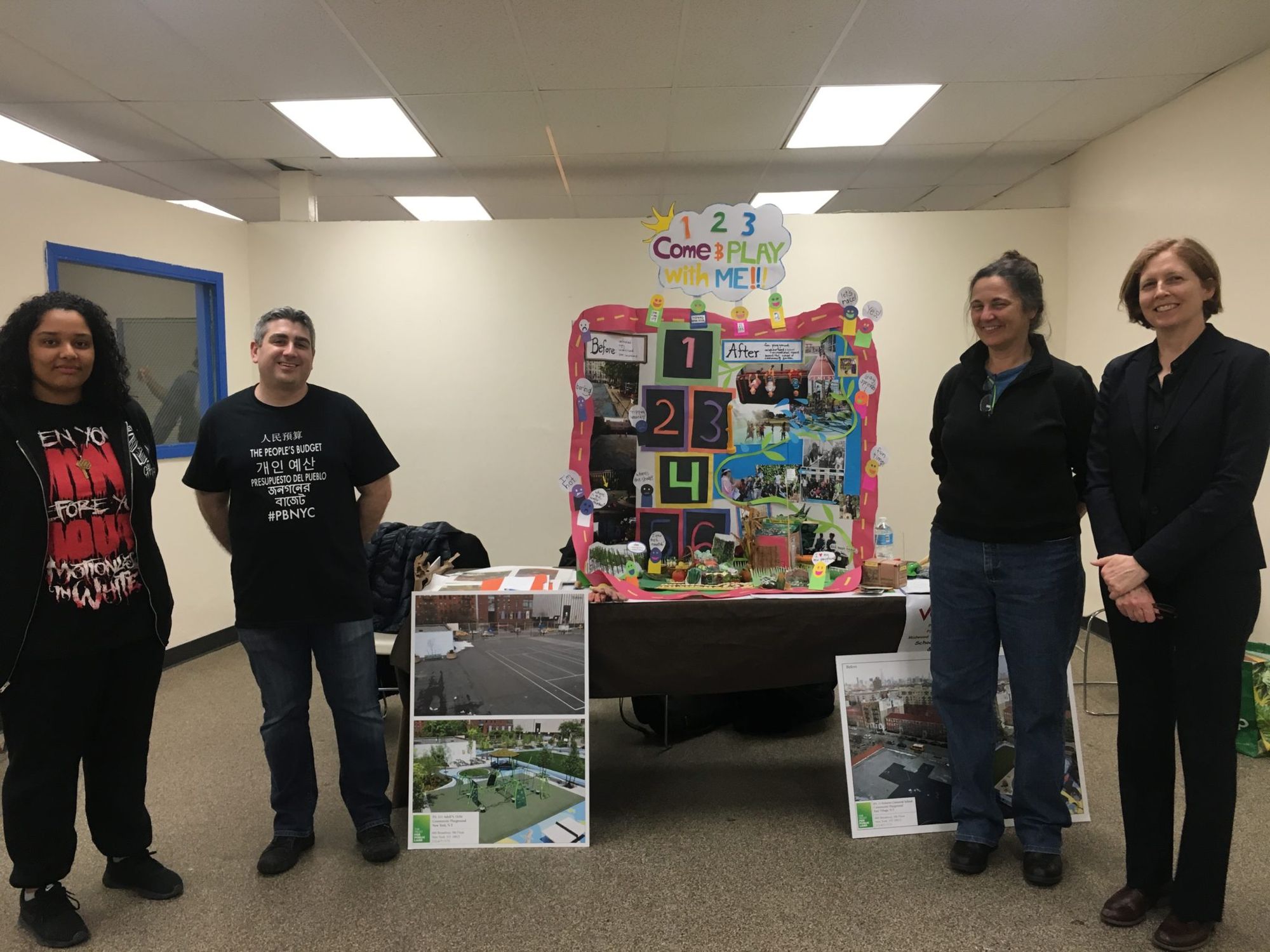 1. Playground and garden on Bedford Ave lot shared by (at least) three schools
The first project would up the ante for public space serving kids, teens, and adults in Flatbush/Midwood: a playground and community garden to replace on an old parking lot at P.S.152/P.S. 315 on Bedford Avenue. The lot serves many schools, camps, and community garden programs, sitting between Glenwood & Campus Roads next to the Midwood High School Science Annex.
This revamp has been a long time coming — the timeline dates back the 1980s, and a proposal was in the works before the 2008 recession knocked out funds, project co-ordinators told BKLYNER.
For $500,000, the detailed plans include age-specific playgrounds, an open play area, an updated GreenThumb School Garden which is used by the Brooklyn College & Midwood High School's garden mentorship program, BK Now; as well as after-school and summer camp programs.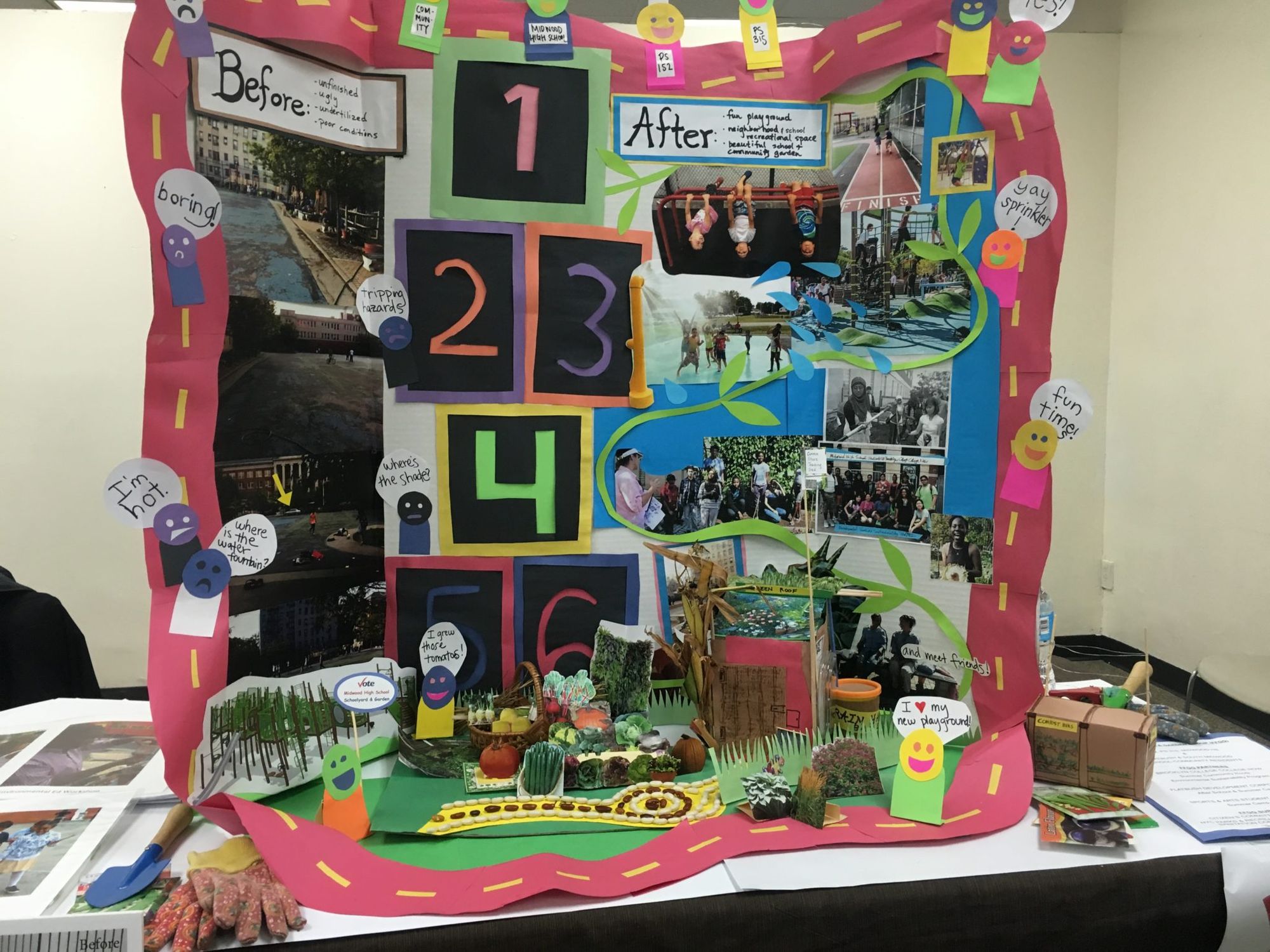 Project leaders Susannah Laskaris and Steve Cohen are members of the Flatbush/South Midwood Residents Association who believe livable outdoor space is essential for growing kids and adults.
And with space at a premium in this boro, they couldn't stand seeing 4,000 square feet of wasted land in the middle of a top 5 lowest public space district in Brooklyn.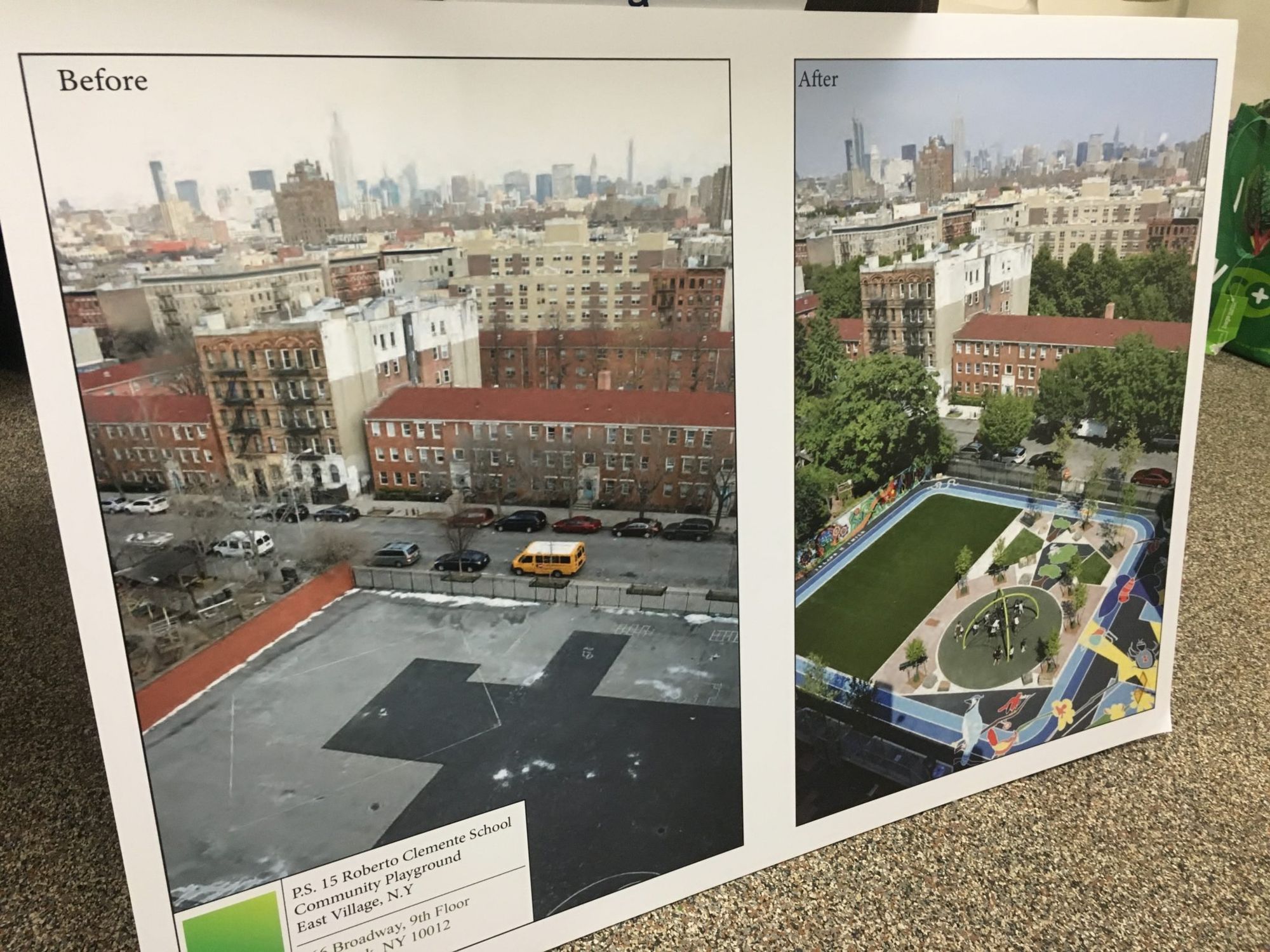 During the proposal process, Laskaris and Cohen pitched to school administration, parents from both schools plus the newly rezoned parents from PS 217, neighborhood associations, and more.
"We want everyone to be happy with the final product," said Laskaris. "Because there are so many stakeholders. We've been to many many meetings, our goal is to have a large, collaborative process."
2. A working computer lab at Science/Tech P.S. 109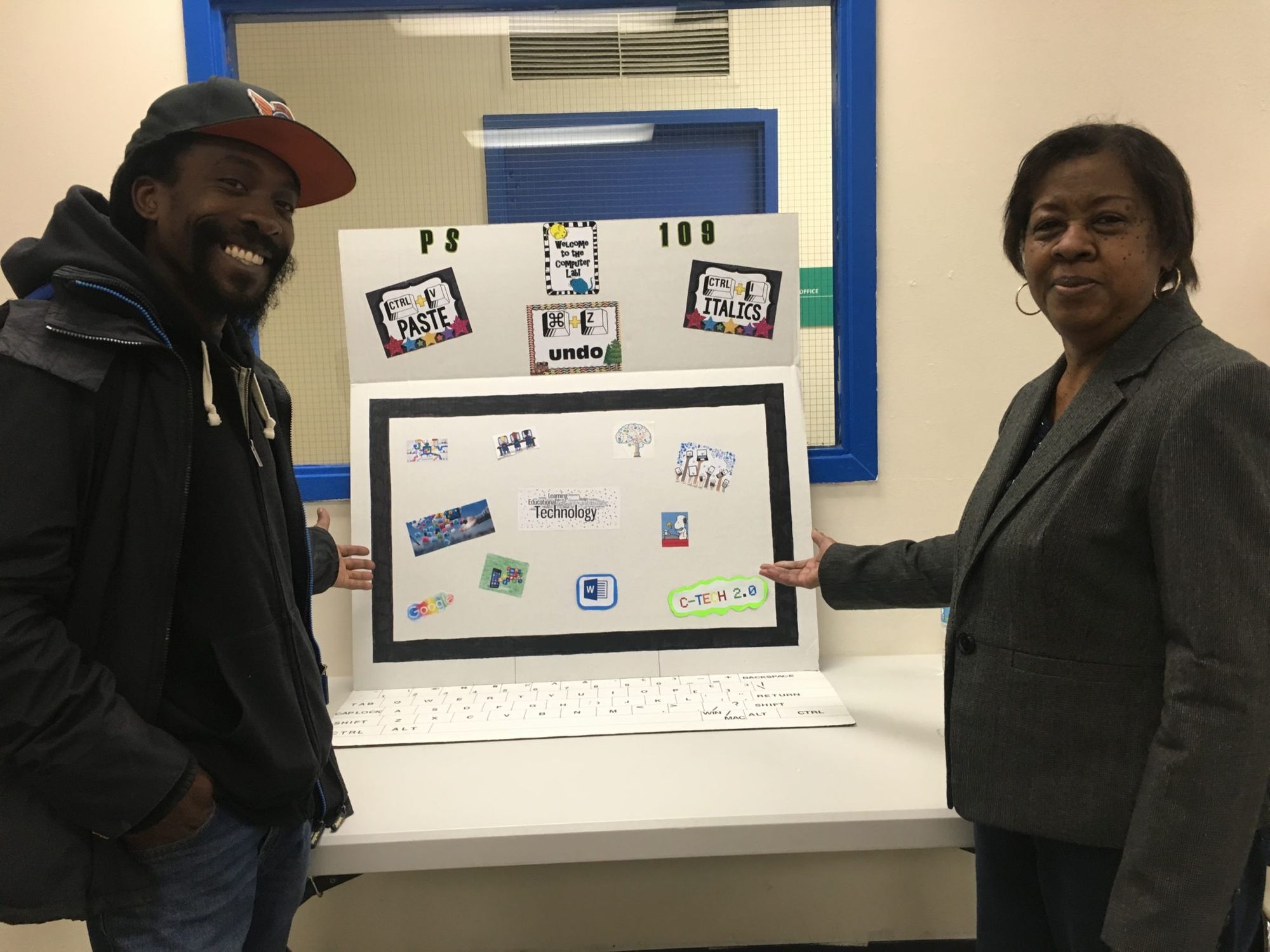 "A school that focused on science and technology should at least have working, up-to-date computers in its lab," said Parent Teacher Association president Wilton Bristol, who said the lab has been unusable for at least two years. "We need to be moving with the times."
The computer lab needs everything — from computers to power outlets to a board for teachers to work on. The school serves Pre-K to eight grade students on East 45th Street between Farragut and Glenwood Roads. The school's population has boomed in recent years, said Bristol. In addition, the kids need training to prepare for the electronic tests surfacing throughout NYC schools.
Sallie Bennet, community activist and President of the Flatlands/Flatbush Civic Group, has lived in the neighborhood for 38 years. "I'm concerned with what happens in the community," she said, as a proponent for this project and the entire PB process.
3. STEM lab for the Rugby Library on Utica Avenue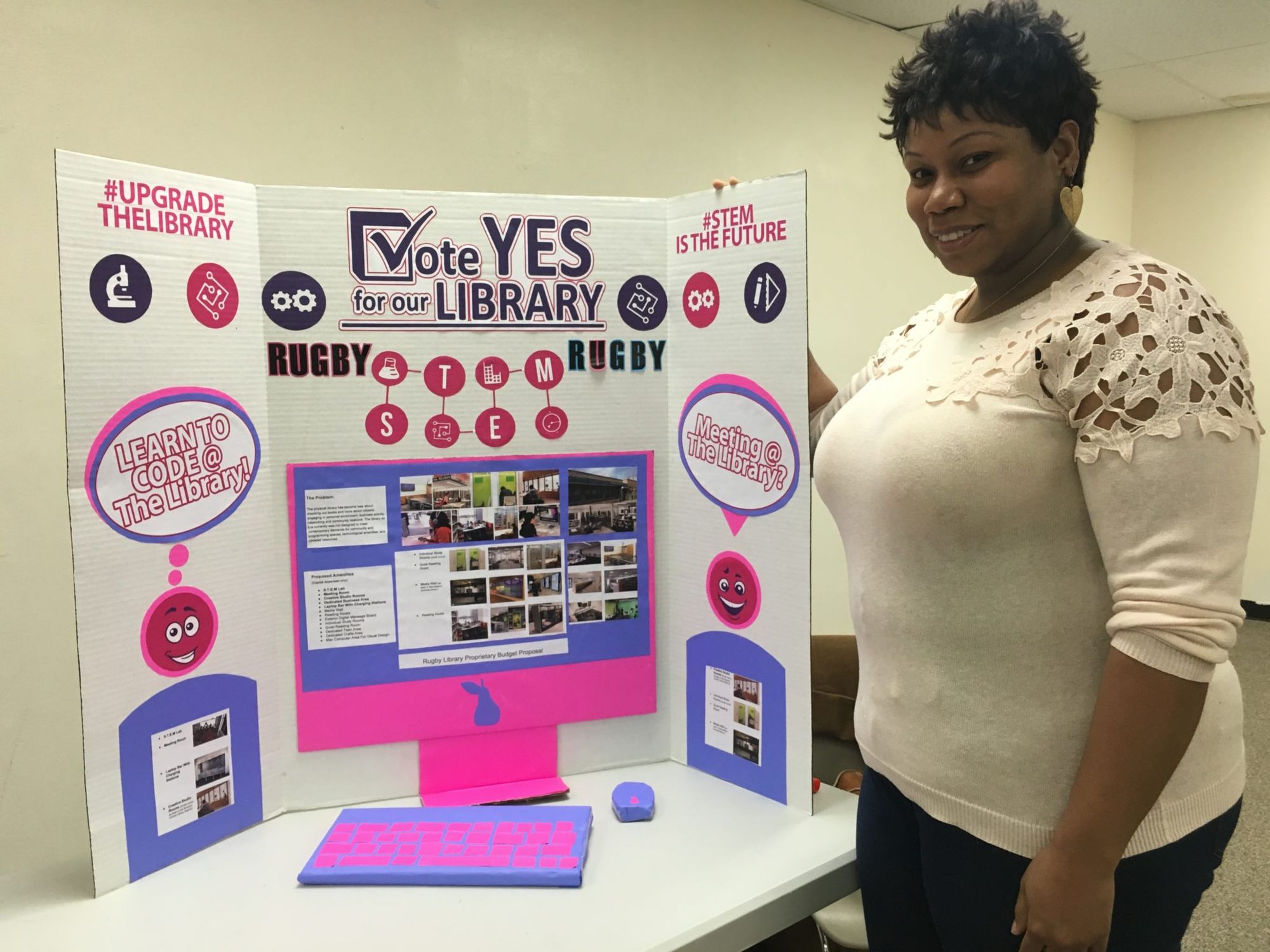 The next project we saw was truly a labor of love — from East Flatbush-based graphic designer Ronnette A. Cox, who uses the Rugby Library every day as an office space.
As the only project for the East Flatbush side of the district, the Rugby Library improvement project would use $500,000 to designate and design workspaces, lab rooms, and social areas so the BYPL can add in STEM software and hire teachers for tech classes.
"Kids need STEM (Science, Technology, Engineering, Mathematics) for college apps and resumes; and coding classes for job prep," said Cox, who volunteered to teach a class in the new space. "It can be done. Manhattan Library has a media library, why can't we?"
The Rugby Library on Utica Avenue hasn't been renovated since the 80s, said Cox, who was able to streamline her proposal since the BYPL is already slated for improvements. It's a heavily-used library, but especially underserved when it comes to technology. "There's no afterschool programs, business development or community centers around," said Cox.
Cox has been living in East Flatbush for 20 years, and this is her first community service project. She found out about PB by chance, though Jumaane William's twitter feed. "I love East Flatbush, and it matters to me how it looks," she said. "A building renovation could beautify the area and bring opportunity."
Projects #4 and #5 weren't presented visually last night, but they received community-wide support — computer lab upgrades at P.S. 181, and installing NYPD Cameras at the Glenwood Houses.
There are even more projects on the Participatory Budgeting map by district here.
Sneak Peak at District 40's ballot:
The Flatbush Development Corporation is hard at work on Mathieu Eugene's District 40 ballot (PLG, Ditmas Park, and Crown Heights). But in the meantime, here's what's in store for the ballot on voting week. We'll keep you updated on any project expo's to come:
Safety: Safe pedestrian pass through the Parade Grounds west
Safety: Flatbush Ave: Washington Ave and Lincoln Road sidewalk extension (near Prospect Park Q station) (YES! That area is a mess for pedestrians)
Safety: Sidewalk extension for Rogers Avenue at Rutland Road
Safety: Sidewalk extension for Flatbush Avenue at Rutland Road
Public space: Trees for Rogers Avenue at Midwood and Winthrop Streets
Education: A/C units at P.S. 92 and P.S. 139
Education: Audio-visual equipment at P.S. 92
Education: Computer lab upgrades at P.S. 217
More projects appear on the PB district map here.