Two Local Bands Make Finals In Brooklyn Brewery Song Contest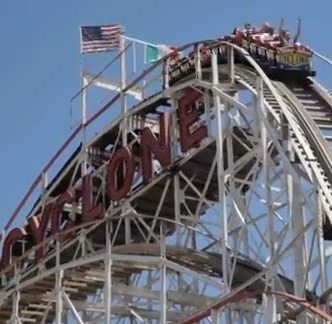 http://www.youtube.com/watch?v=ivGrztwvUJc
13th Street's Pete Wire Band is one of ten finalists in Brooklyn Brewery's Brooklyn, Sweden Song Contest. The original compositions, all about Coney Island, are competing for a trip to Stockholm to perform in the Brooklyn Sweden Festival later this month. The video with the most votes wins, so it's time to show a little South Slope love and help propel Pete and the gang on to victory.
Voting is easy. Just visit the Brooklyn Brewery website for Pete's video (Coney Isle), sign in with your Facebook, Google, Twitter or Instagram account (the site says that this is for "authentication purposes only" and that they "will not post anything on your behalf,") and cast that vote.
Voting ends on Thursday, August 8, at 1pm.
Best of luck, Pete!
UPDATE 2:47pm: Looks like the neighborhood has TWO finalists (not a huge surprise…we're bursting with talent in these parts). 22nd Street's Alex Mallett Band is also in the running. Be sure to check out their video below, and cast your vote on the Brooklyn Brewery website.
Image via Pete Wire Band