Voorhies Avenue Tower Expected To Go Up Soon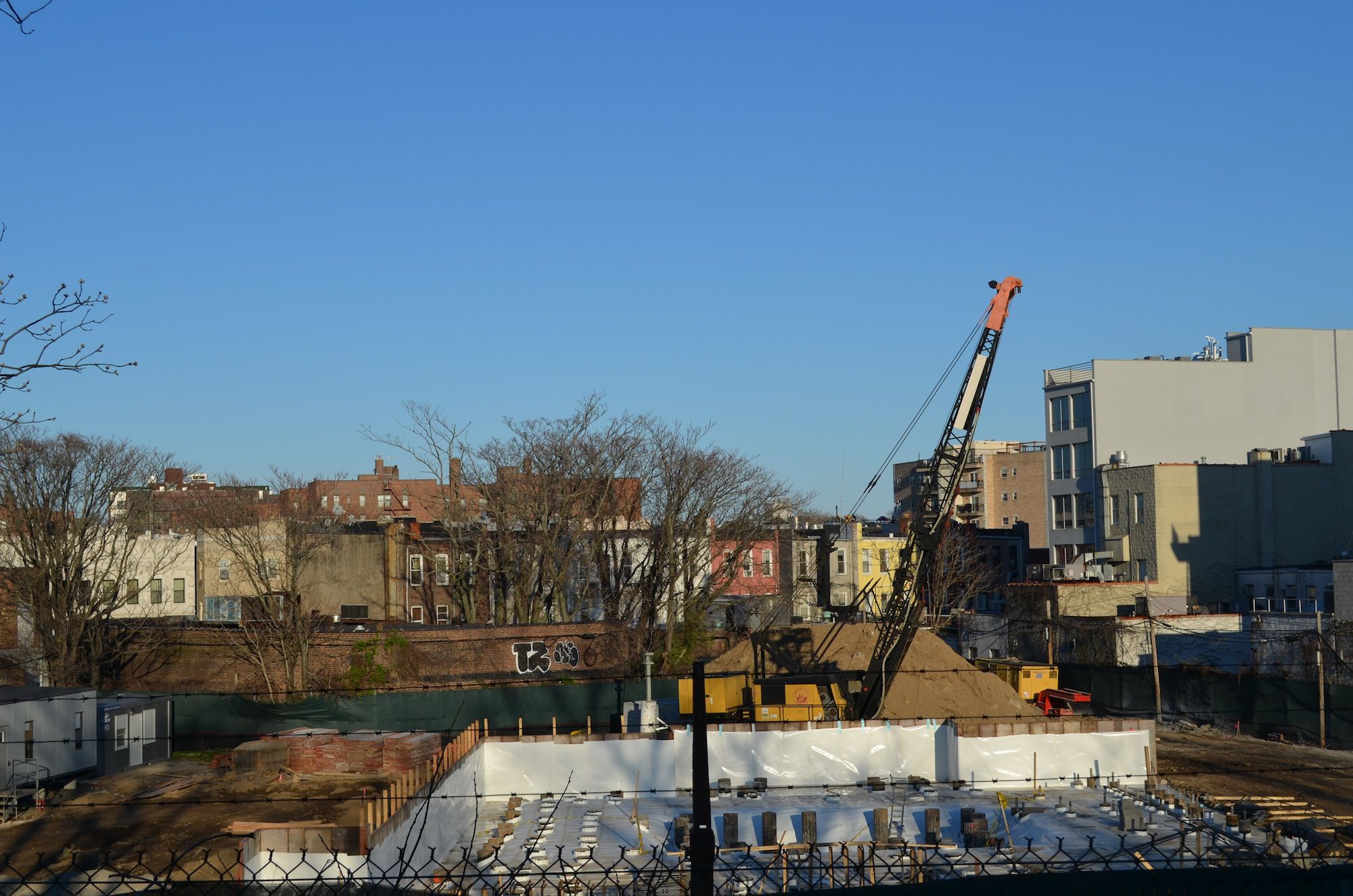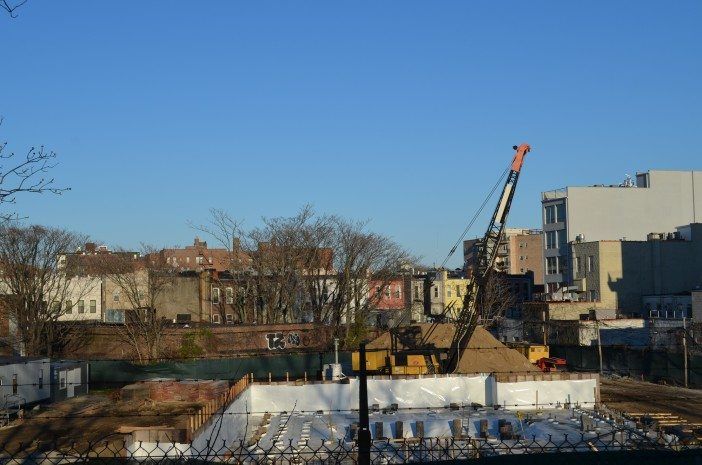 Neighbors have long been keeping an eye on the progress of the 333-foot-tall residential building beside the Sheepshead Bay subway station. For years, we have been reporting on new renderings, Department of Buildings filings, community meetings, and further updates about the colossal tower expected to soar above the Sheepshead Bay skyline.
Now, neighbors can expect to see the building finally climb out of the ground. By peering down at the construction site, located at 1501 Voorhies Avenue, from the subway station, it appears many of the pilings have been sunk into the ground — setting the foundation to support the future tower.
A spokesperson for AvalonBay, one of the developers behind the project, said the foundation is nearly complete and work on the above-ground floors is expected to begin in late spring.
As we previously reported, the first tenants are expected to move into the building next year — and all of the construction is scheduled to wrap up in 2018. AvolonBay teamed up with Muss Development in 2014 to purchase the 87,500-square-foot lot for $16.2 million.
The developers soon submitted plans to build for their 28-story tower, which includes 266,244 of residential space spread across 250 units. Some of the units will be rented apartments while the condominiums are expected to sell for $700,000. A handful of offices will also be housed in the 13,530 square feet of commercial space in the lower floors.
A draft proposal from 2014 also included 176 parking spaces as well as a gym, pool, health spa and outdoor common space with a dog run.
When the tower is completed, it will be four times higher than the surrounding buildings — with the exception of the Saint Mark Church bell tower — and will rise like a flag signaling the arrival of the development boom in southern Brooklyn.