Volunteers Needed for NYC Century Bike Tour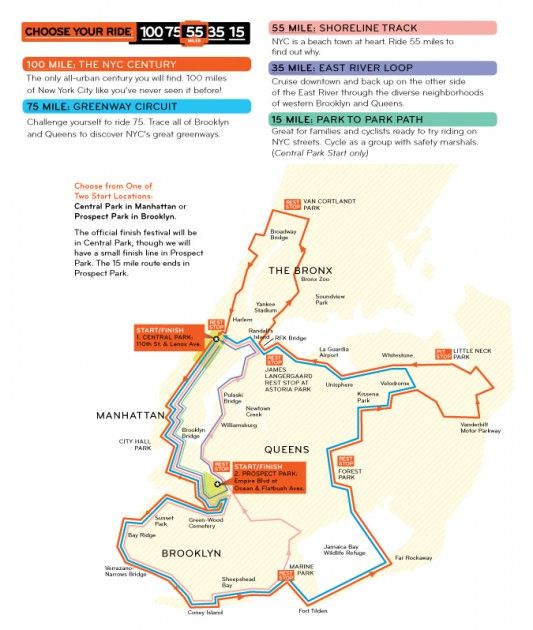 Transportation Alternatives emailed a request for volunteers for the NYC Century Bike Tour on Sunday, September 9:
With more than 7,000 participants planning on riding, this year's tour is the biggest in its 23-year history!
Now is the time you should get involved and become a part of the city's favorite bike tour. With rest stops in four boroughs, there is sure to be something going on close to home that you can help with. Hand out sandwiches and fruit, help us check in riders at one of our start location or hand out t-shirts to returning riders.
In terms of close to our home, they especially need volunteers at rest stops, to help with registration, and to be standing marshals in Prospect Park. A little less close but still relatively close is Marine Park, where they still need people for rest stops.
Visit their site to register. All volunteers get a free t-shirt and water bottle.
If you're interested in riding, you can still sign up online through September 7, although it's slightly more expensive now that they're in the Late Registration period. But still less expensive than if you register in person that weekend.
Hope to see some neighbors out there!