Pickles And Violet Run Away and Find Each Other – A Tale of Two Dogs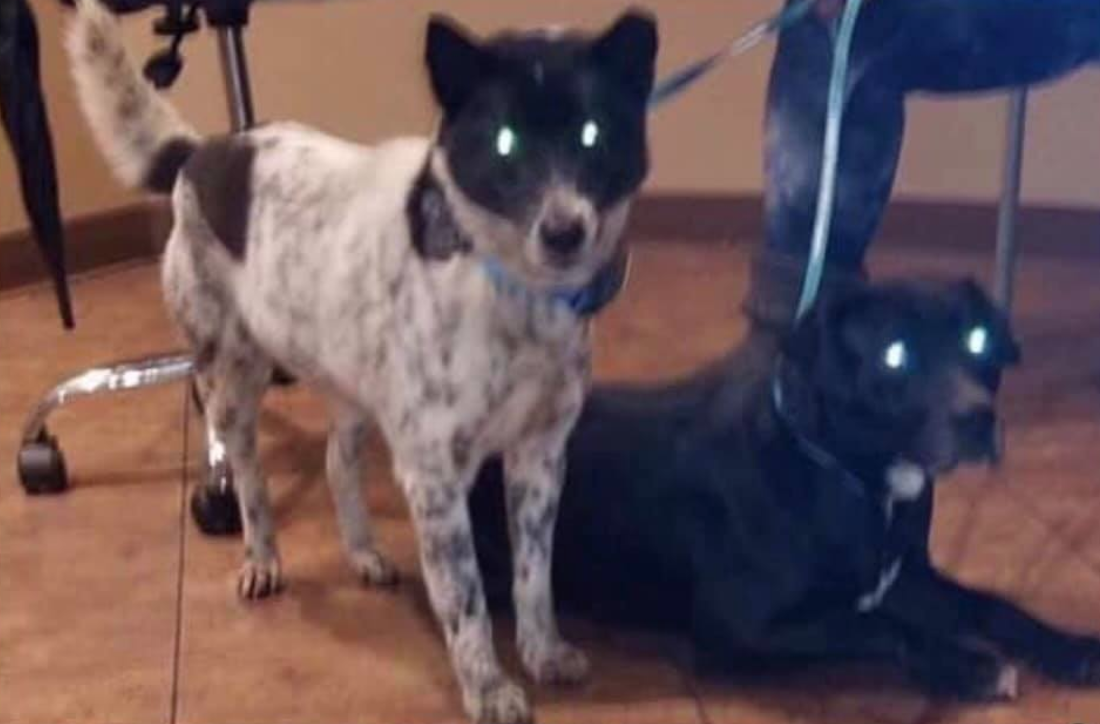 DITMAS PARK – It took three months, but finally Pickles the Dog, has been found. But wait, there's more! Pickles brought along a friend, Violet, who had been missing since 2016!
Today Pickles returned home to his family and Violet is safe at Sean Casey Animal Rescue, where she was being fostered from when she went missing.
"Our family is over the moon and so joyful that Pickles is finally back home!" Pickles' human mom Jasmin Cruz said. "To find out that he was found with Violet was truly surprising! I was so happy to know that he was not alone and they kept each other going strong."
Here's what happened. Pickles, a 7-year-old white/black Australian Cattle Dog/ Border Collie Mix, was adopted from Thailand by a Ditmas Park family a few years back. In Thailand, he was a street dog. In Ditmas Park, he went missing in August. Pickles was on a walk with a human from Wag!, a dog-walking service, when he ran off.
His family in Ditmas Park, along with Wag!, had been searching for him all this time, taking to social media and placing 13,600 posters throughout several neighborhoods.
Wag! set up a tip hotline that received 44 tips, organizing multiple search parties, and initiating pet amber alerts including over 14,700 robocalls through Lost My Doggie. In the three months, Pickles was spotted in various spots across the borough, going as far as Gerritsen Beach.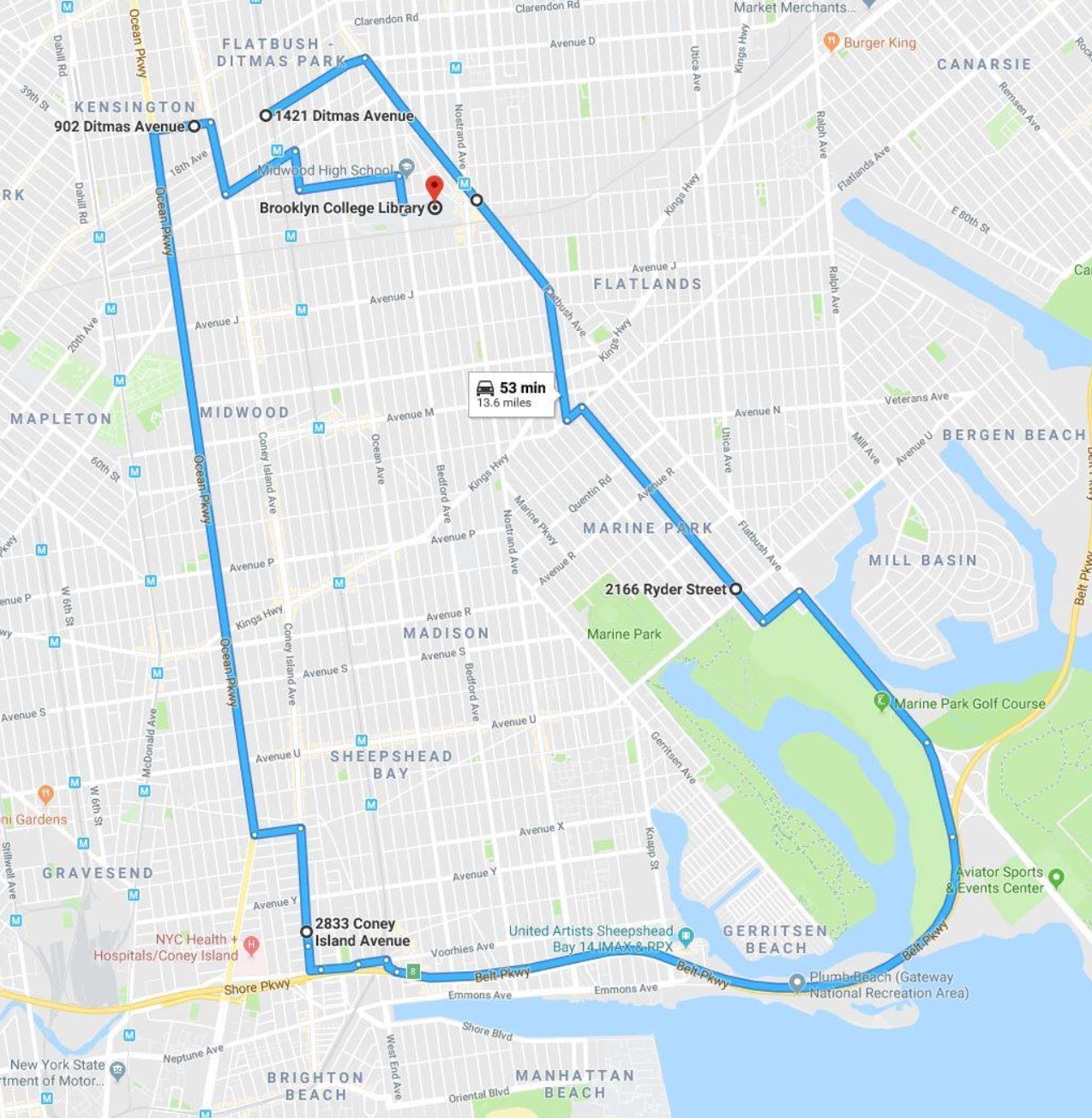 In the end, it took professionals to track Pickles down. Wag! hired Carmen Brothers, a professional tracker from Virginia, and Teddy Henn, a professional trapper from Long Island, to track Pickles and trap him. Brothers tracked Pickles after numerous tips and by placing cameras at the train station behind Brooklyn College, and the following day, Henn trapped the dogs using some really good food.
"We are delighted that the search for Pickles has ended happily," a spokesperson for Wag! said. "Following an extensive search that included deploying a professional dog tracker who set up cameras and humane traps at locations where Pickles had been sighted, we secured him on Tuesday, Nov. 27, and reunited Pickles with his pet parents. He is healthy and safe."
"We can't thank enough our dedicated team and all parties involved in this search for their ongoing diligence and working around the clock to bring Pickles home."
In his adventure, Pickles came across Violet. Violet is a foster dog who had been missing since November 2016, when she shook off her harness and ran from Cortelyou and East 17th Street running south toward Dorchester Road.
"To me, this is the most amazing story. They found each other just in time for the holidays," said Elisa Flash, the editor of the Lost and Found Pets in Brooklyn Facebook page that helps reunite lost pets with their owners.
According to Flash, Pickles had gained some weight, which means that either somebody was feeding him or he knew where to find food.
Flash also stressed the importance of microchips (both dogs were microchipped), saying, "Having a pet with a registered microchip can help to ensure their safe and timely return to their family."
"This can make the difference between returning to their family or being adopted by another family if not chipped and brought to a shelter. New York State has a mandated three-day hold. If the animal has not been claimed by then, a new home can be found."
"This is a surreal moment for all of us," Flash said, "who have worked endlessly to see to it that Pickles was found and reunited with his family."
Now, the big question is: will Pickles' family adopt Violet?
"Sean Casey Rescue is picking up where they left off to train and socialize Violet. At the moment, we are in a one bedroom with a 7 week old and Pickles, but we are planning on moving soon and hopefully make room," Cruz said. "We are in close contact with the Rescue and will be aligning with them."
This was UPDATED at 6:25 a.m. on Nov. 29 to include quotes from Jasmin Cruz.