Vintage Holiday Market This Sunday At The Montauk Club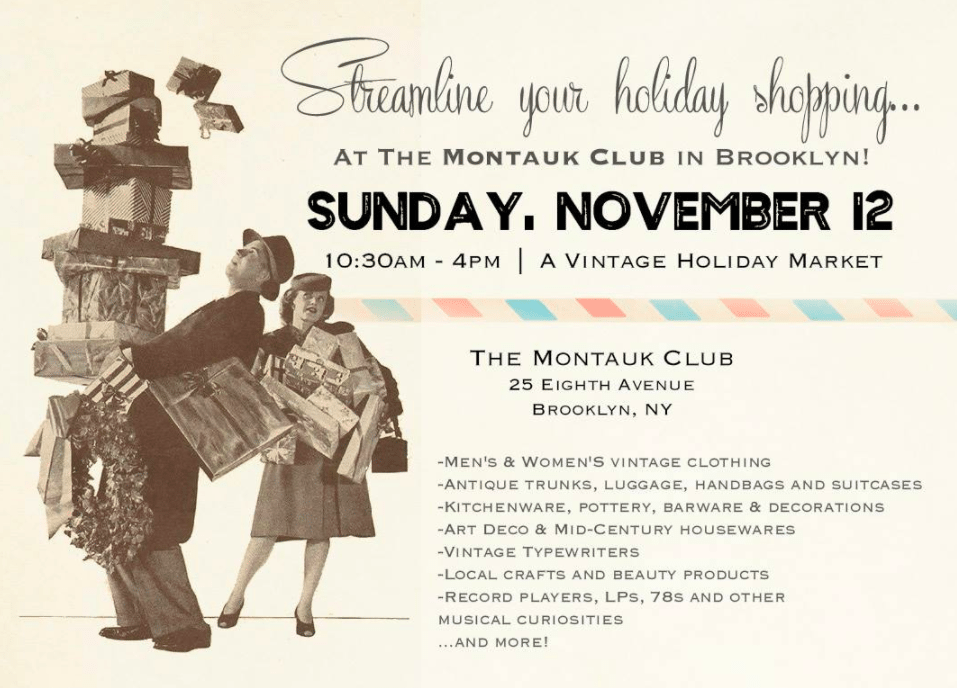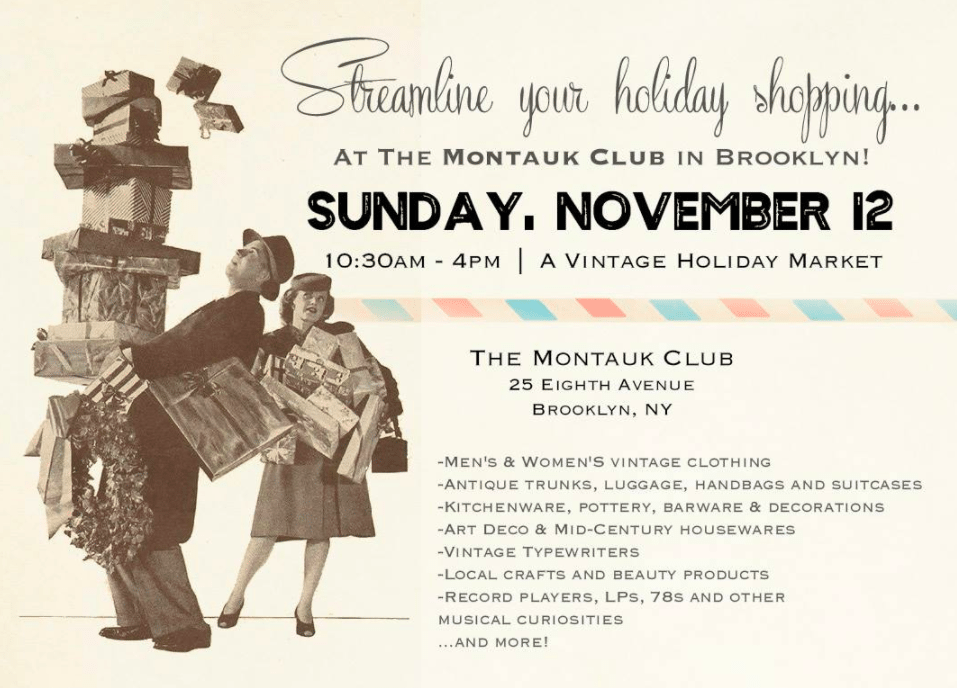 PARK SLOPE – Need to do some holiday shopping? Want to check out the historic Montauk Club? You're in luck! The Montauk Club Vintage Holiday Market is happening this Sunday, November 12 from 10:30am to 4pm in the venue's grand ballroom.
The event is free and open to the public so you don't have to be a member of the private social club to attend and shop!
The Market is organized and hosted by Montauk Club member Jesse Levine who will be selling his collection of vintage typewriters at a table called, "J. Levine's Office Machines." Other items on sale will include:
vintage clothing
antique trunks, luggage, suitcases, and handbags
kitchenware, pottery, barware, and decor
Art Deco & Mid-Century housewares
record players, LPs, 78s, and other music items
local beauty products and essential oils
The elite Montauk Club was established in 1889. The grandiose Montauk Club House was designed by New York architect Francis H. Kimball and completed in 1891. The Club's Venetian gothic architecture was inspired by the Ca d'Oro on Venice's Grand Canal and its quatrefoil (four leaf) windows and pointed arches emulate those found on the palace. The  exterior features detailed terra cotta ornamentation as well as two intricate friezes while the interior space boasts carved mahogany woodwork and stained glass windows.
The Montauk Club Vintage Holiday Market
Sunday, November 12, 10:30am to 4pm
The Montauk Club
25 8th Avenue (at Lincoln Place)