Vintage 1929 Poster Of Coney Island Hospital Up For Grabs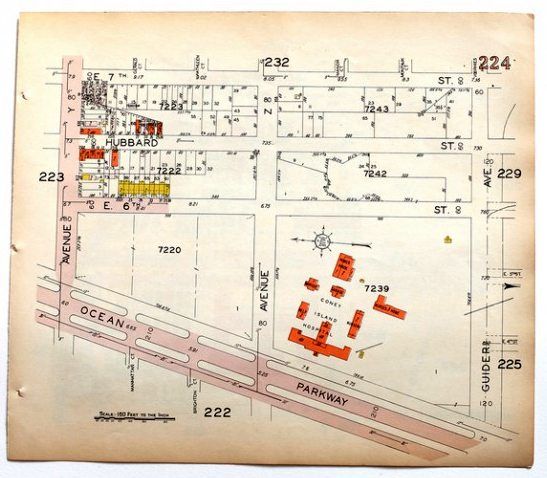 The people behind the modish website Fab.com, whose mission in life is to make their "customers, partners and employees smile," as well as "to help people better their lives with design," invite you to better your life with the design of an "Authentic 1929 Vintage Brooklyn Map" of Coney Island Hospital — because nothing says "hip and trendy" like a map of Coney Island Hospital hanging on the wall of your living room.
Fab is open to everyone and is free to join. They offer exclusive access to daily curated design sales. Here's their take on the circa 1929 Coney Island Hospital map:
"Let's take a trip back in time. A time before fixed gear bicycles, ironic moustaches, and artisanal mayonnaise. Before Spike Lee did anything, let alone the Right Thing, and 'gentrification' was used to describe white people in Brooklyn. It's time you hang some real history on your wall, and this Authentic 1929 Vintage Brooklyn Map is just the thing. As colorful as the borough it depicts, this slice of Bucktown is authentic and one of a kind."
I'm sorry, but… Bucktown?
In either event, the humble beginnings of the hospital — the biggest employer in Southern Brooklyn as of 2011 — dates back to 1875. It opened its doors as "a first aid station on the oceanfront beach nearWest Third Street," mostly tending to those whose feet were cut by broken bottles.