Village Voice Checks Out Taste Of Coney Island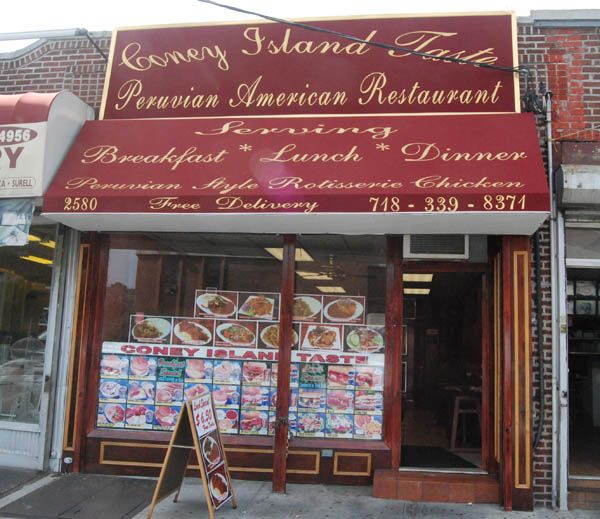 We got down with Coney Island Taste back in November, munching on the restaurant's Peruvian goodies and dishing it out to all of you. To this day, we continue to get messages from readers thanking us for bringing it to their attention, and at least one reader told me her office now orders from them several times a week.
Well, now Mr. Fancy Pants, Robert Sietsema (also one of my favorite food critics in the city), has made his way down here and checked it out in our wake. His verdict? Que rico!
As the patient proprietor took our complicated order, we realized that—despite its dodgy disguise as a forgettable deli—the place was a very serious Peruvian restaurant. The menu was extensive, and as we ticked off dishes, the guy never once said, "We're out of that," which is the trademark of overextended cafés.
We're glad you agree, Sietsema. Next time, give me a call when you're down here; I'd love to show off a few other hidden gems.