Villabate Pastry Shop Helps Bring New Historical Novel To Life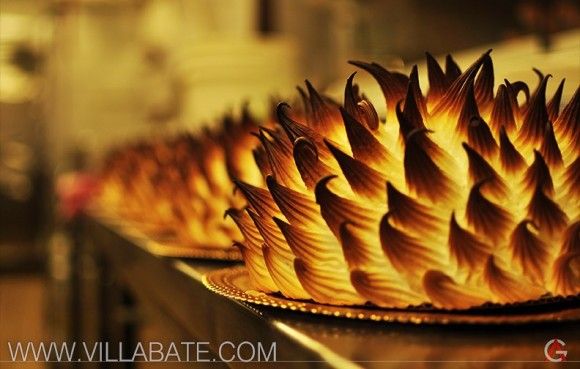 The Alaimo family that has run the famous Villabate Alba pastry shop (7001 18th Avenue) has been serving cakes, cookies and baked goods for 35 years. Their story can be traced back to the town of Villabate, Sicily, a place that is the subject of a new historical novel, Trinàcria: A Tale of Bourbon Sicily. The new novel features the Alaimo family itself, according to a blog entry by Sicilian Connections.
The new book, written by Anthony Di Renzo, chronicles his great-grandfather, Antonio Coffaro, a man who smuggled food and supplies to troops invading Sicily during the mid-1800s as part of the Italian unification movement. The Alaimo family contributed to the novel's production and distribution and will appear in the novel's acknowledgments.
The Alaimo family played a key role in the book's online campaign and live fundraising event, both sponsored by the Italian Cultural Foundation and Casa Belvedere and organized by consultant Roberto Ragone. The Villabate-Alba Bakery and Pastry Shop not only contributed money but supplied a large tray of ossi di morti for the November 29th reception at Umberto's Clam House in New York's Little Italy. Shaped like human bones, these traditional almond-paste cookies are served throughout the month when All Souls Day falls. They seemed a fitting symbol for a book whose narrator speaks from beyond the grave.
"We're pleased to do whatever we can to move this book forward," said Antonio Alaimo, "but we're just as pleased to reconnect with a long-lost relative. Cousin Anthony and I share the same heritage. Sicilian stories and Sicilian sweets: who can get enough of them?"
The article also tracks the history of the pastry shop itself, starting with Angelo Alaimo and his son Emanuele's immigration to America after World War II. Starting as simple breadmakers, their reputation for quality work inevitably found them opening up their own shop in Bensonhurst in 1979. The rest, as they say, is history.