Very Good Girls Very Much in Ditmas Park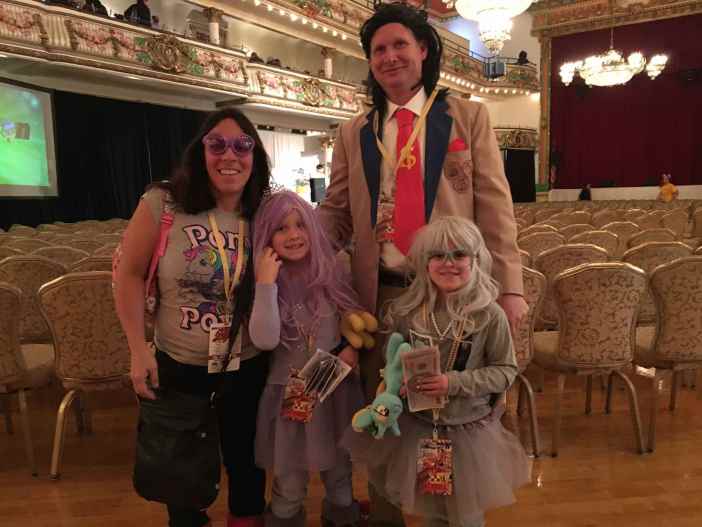 Earlier this week we mentioned that Very Good Girls, a film starring Elizabeth Olsen and Dakota Fanning, would be filming around the area. And as Brenda noted in the comments yesterday, those are stars big enough to garner a big paparazzi presence. Some photos from around the web show off our neighborhood clearly.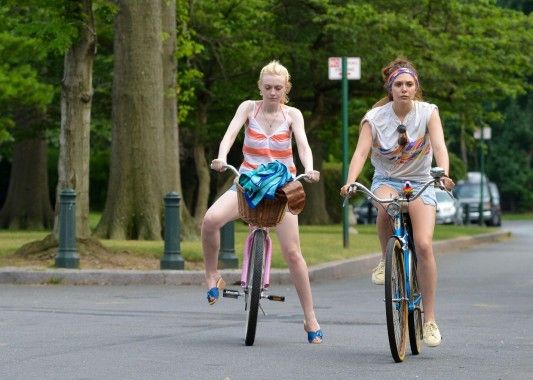 There are the girls on Buckingham, via Celebrities Wonder.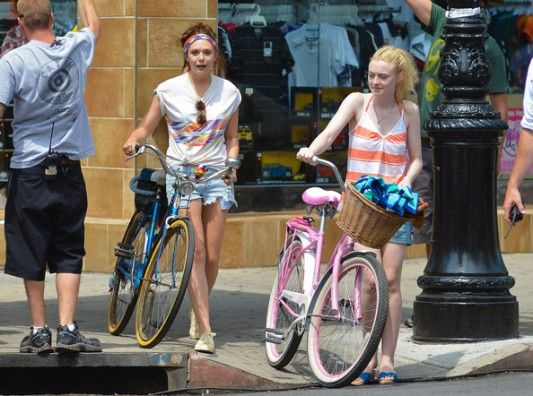 And you'll recognize that corner of Church with Bobby's behind them, via Pacific Coast News.
We can't help but wonder if they'd filmed these bike riding scenes on Rugby, would they have been instrumental in getting that pothole-riddled street repaved? We're still pulling for that, but it feels like it could only happen with some divine, or celebrity, intervention.
The movie is still scheduled to film on Marlborough today. Maybe there will be some Demi sightings?