"Very Baaaaad Boys" on the run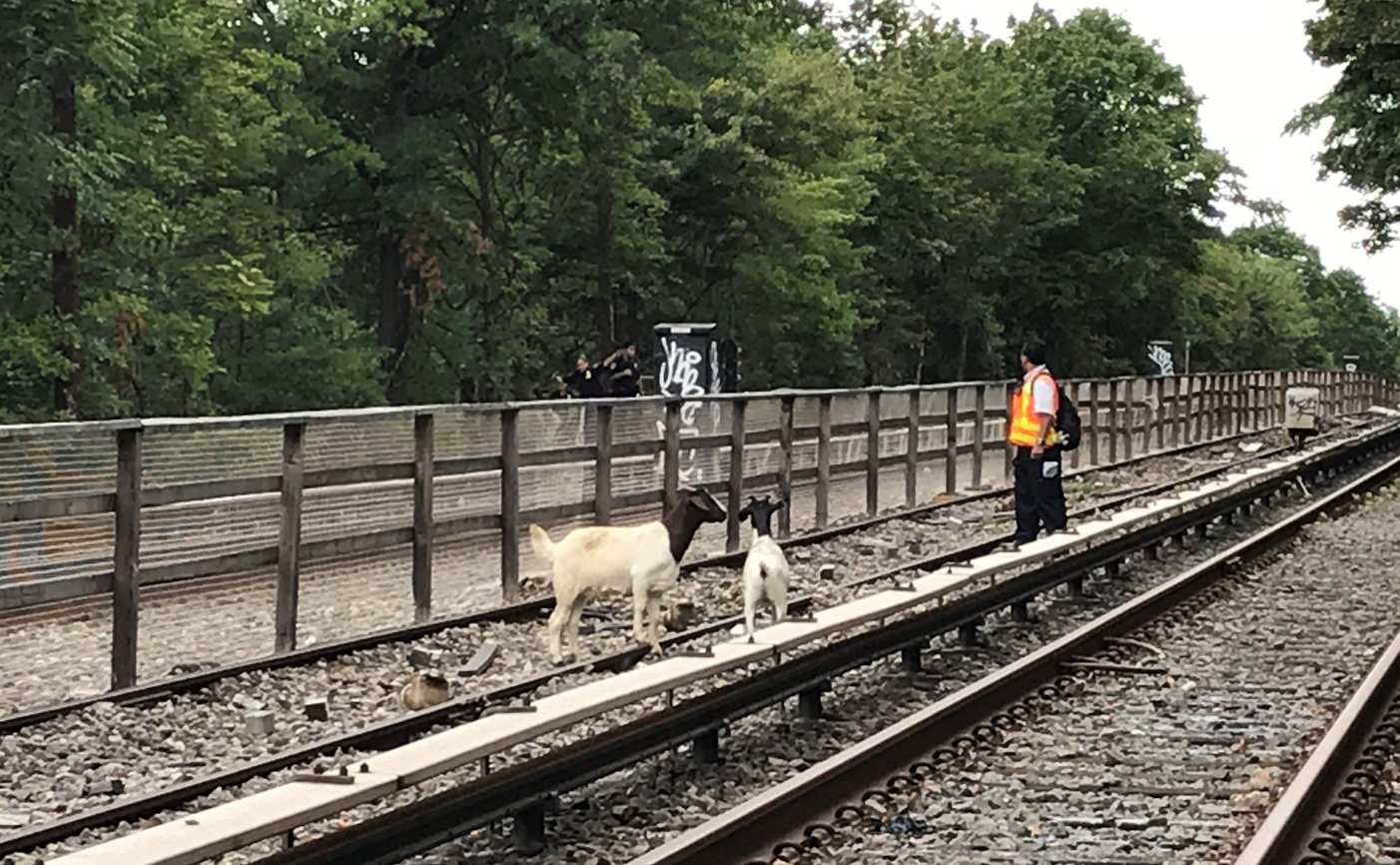 SUNSET PARK – There are goats on the loose in Sunset Park along the N tracks, the MTA has announced.
At this point, they are not affecting the train traffic ahead of you, though MTA promises to let us all know if they do.  N trains are running on D train line until goats are retrieved:
Last week goats invaded Bushwick:
Where to next?