Vegan Woman Grips the Soles of Dancers
FLATBUSH – A young dancer begins her evening ballet class at Cynthia King Dance Studio. She looks into the mirror and lifts her leg high into the air behind her. As her foot comes up, the red studio lights shine onto the label on the bottom of her ballet slipper. It reads: cruelty-free.
The vegan ballet slippers are the creation of Cynthia King, a 61-year-old vegan and owner of her namesake dance studio. As a dancer and animal rights activist, King has found a way to bring her two passions into one with her ballet slipper line. The slippers are made with a stretch canvas on top and a synthetic sole, stamped cruelty-free, on the bottom.
Last month King introduced her latest version of the ballet slipper, Rebelle, which replaces the slipper's drawstring with an enclosed stretch binding for better fitting. When she couldn't find a vegan product on the market to recommend to dancers, she partnered with a local shoemaker in 2002 and made her own.
"There's no reason to use the skin of a sentient animal to dance," said King, who hasn't eaten or used animal products since going vegan as a small child. "Those are two things I care so much about, so to put them together in this shoe is a labor of love."
Most ballet shoes used in the industry are soft-leather slippers, which are made from the skin of pigs, goats, sheep, and other animals. O Ecotextiles, a blog about environment-friendly textile processes, reported that the leather industry consists of three sectors of activity that result in the dumping of nearly 6,000 gallons of toxic waste daily: animal slaughter, tanning, and product manufacturing. King says all of this is unnecessary.
Her slippers, which cost about $30 a pair, avoid the use of animals and chemicals. Though she declined to share sales figures, she said she manufactures and sells "thousands" of vegan slippers a year. Due to high demand, she has expanded the production of her slippers overseas.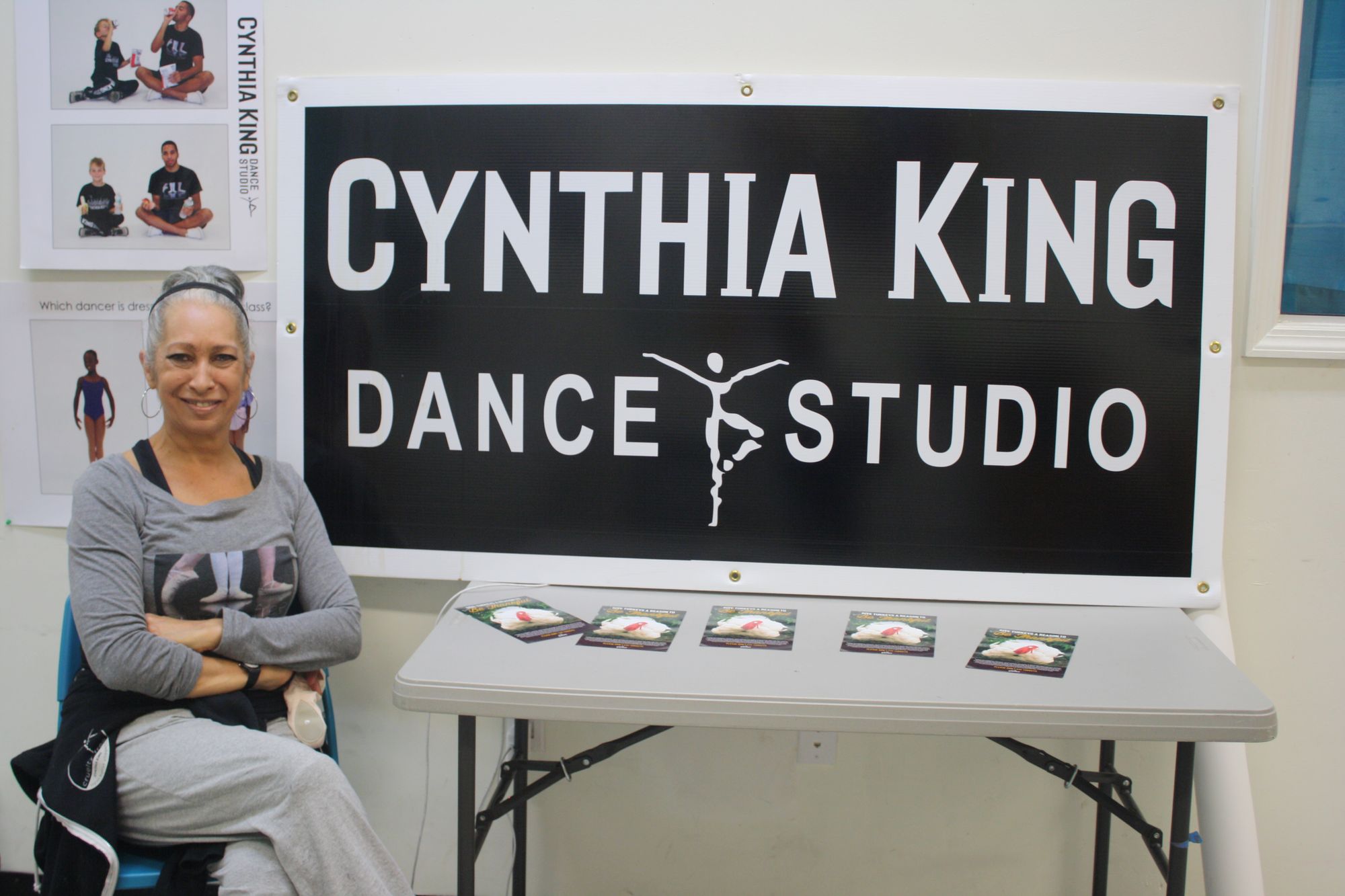 "The difference between my slippers and all other slippers is that the sole material is synthetic, composite material, not animal skin," said King. "That's the number one difference."
Other ballet shoemakers, such as Capezio and Grishko, offer custom-made vegan slippers; however, they still provide leather-canvas slippers as well. King's line is the only one in the United States providing all vegan products, premade for customers.
One of those customers is Mathilda Konrady-Sloan, a 7-year-old ballerina from Chicago who has worn King's ballet slippers for four years. Her mother, Kristin Konrady, 49, said Mathilda wears the slippers around their home, even when she's not dancing because they are so comfortable. Mathilda said she loves that the slippers are easy to stretch in and, most importantly, that they're vegan.
"Imagine if someone is a cow and someone is going to chop the cow's head off for ballet slippers," said the first grader. "It's more better if you just get something from the earth to use instead of the cow. Instead of suede, use fabric."
Konrady, a vegan of 12 years, found King's vegan line after searching on Google for slippers Mathilda could wear for classes. She said that most studios require dancers to have a split-sole canvas shoe which King provides.
"You would really have difficulty telling that they're vegan because they look like your typical ballet shoe and they perform like your typical ballet shoe," said Konrady. "They're amazing and a lot of parents will ask about them."
King said her Rebelle vegan slippers are a conversation starter. Danita Shaheen, a professional dancer who teaches classes at King's studio, said King is teaching dancers a different way to think.
"I think that a lot of places take kids away from greater situations in the world, trying to shelter them," said Shaheen. "Because Cynthia stands behind her politics, she elevates her students and encourages them to join the conversation that they're usually sheltered from."
As a choreographer, King infuses her dances with activism, working some of her beliefs and messages into her routines.
"I work with other groups, like NYC Vegans of Color, and we have events on the block and performances outside," said King. "We bring the message through dance to a lot of different venues in Brooklyn."
The vegan line and her advocacy have gained her recognition from PETA through several posts on the organization's site. Her slippers have been worn by professional dancers as well as actresses Natalie Portman in a Vogue photo shoot for the movie Black Swan and Emily Deschanel, best known for her role in the FOX television series Bones.
After experiencing this growth, King is working to expand the availability of her slippers to the United Kingdom, Australia, and France. Her vegan slipper is also the studio-wide shoe at locations in Switzerland and Japan.
Along with the Rebelle ballet slippers, King also sells vegan t-shirts with messages like "EAT PLANTS, DANCE!" She plans to produce more clothing and begin creating vegan dance costumes.