Urban Tech Hub Opens At Brooklyn Navy Yards: Meet The Inaugural 14 Member Companies
This morning a diverse crowd of tech entrepreneurs and city officials celebrated the launch of the Urban Tech Hub at New Lab – city's best bet at developing homegrown tech solutions to all of our urban problems. Urban Tech Hub is a New York City Economic Development Corporation (NYCEDC) Urbantech NYC initiative, and a partnership with the New Lab at the Brooklyn Navy Yards.
Urban Tech Hub's fourteen inaugural member companies are working on developing advanced technological solutions on everything from taking care of your dog to better bike shares to figuring out how to grow food in cities or dispatch a robot to inspect pipes.
Here they are: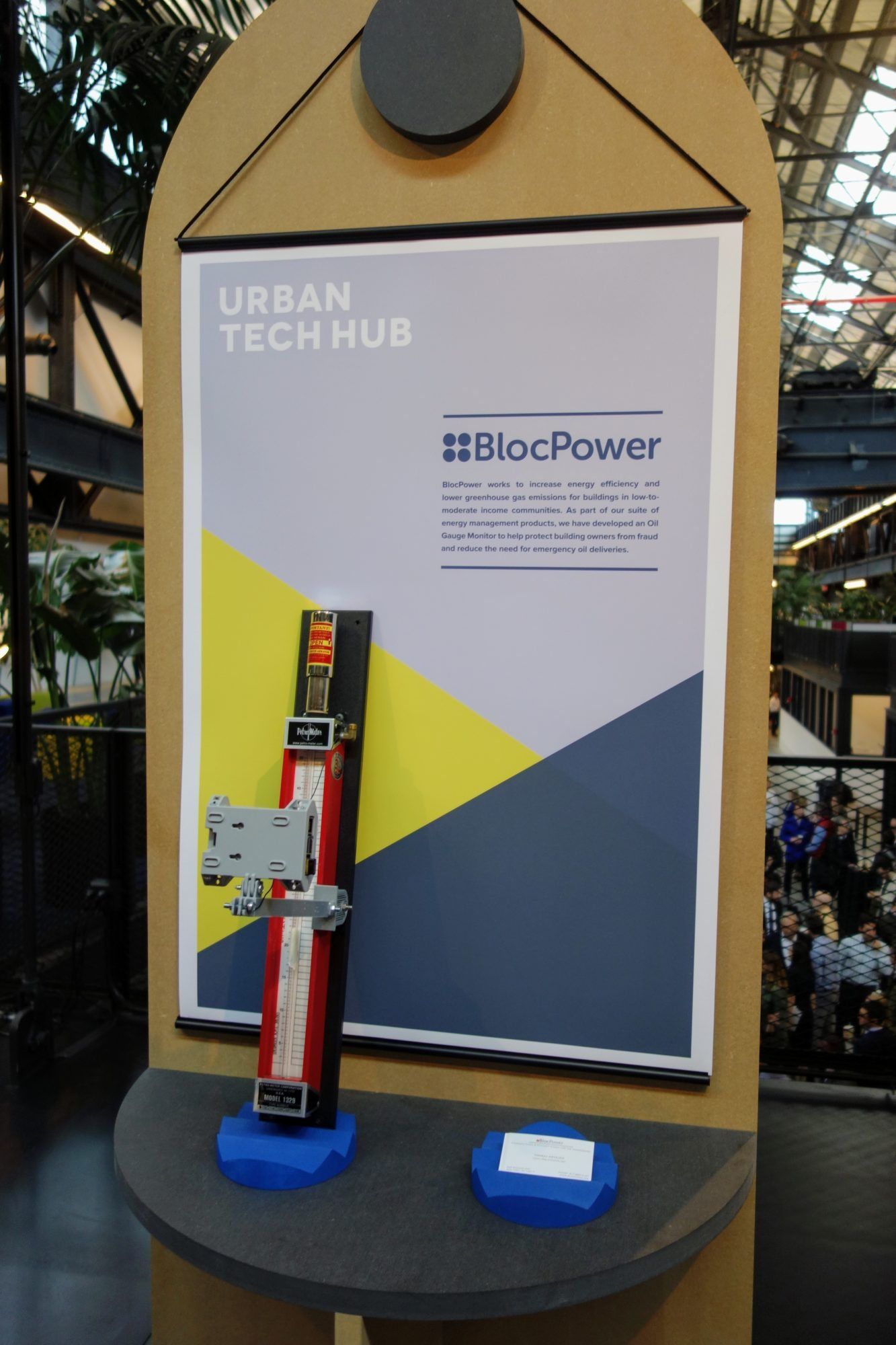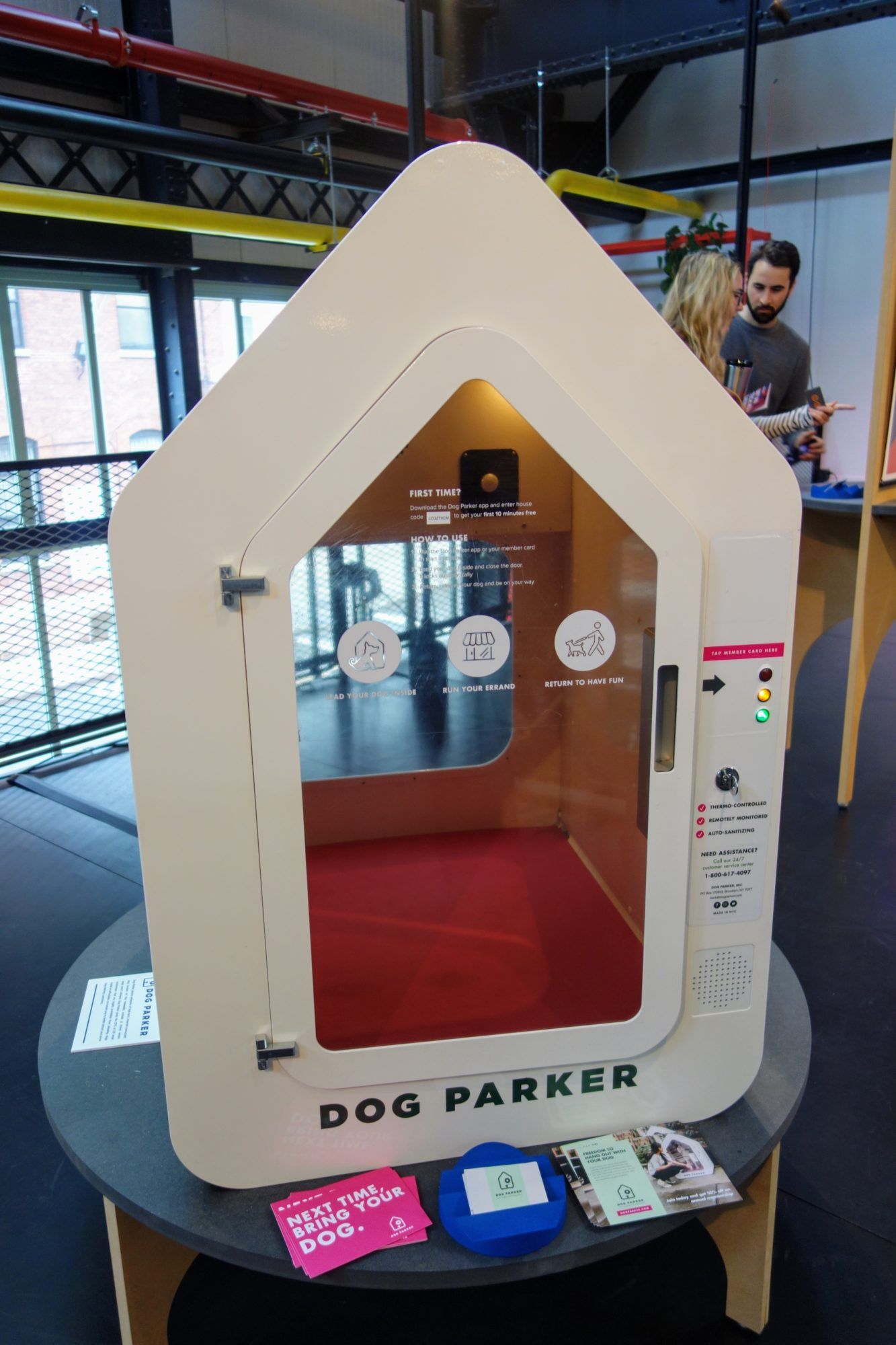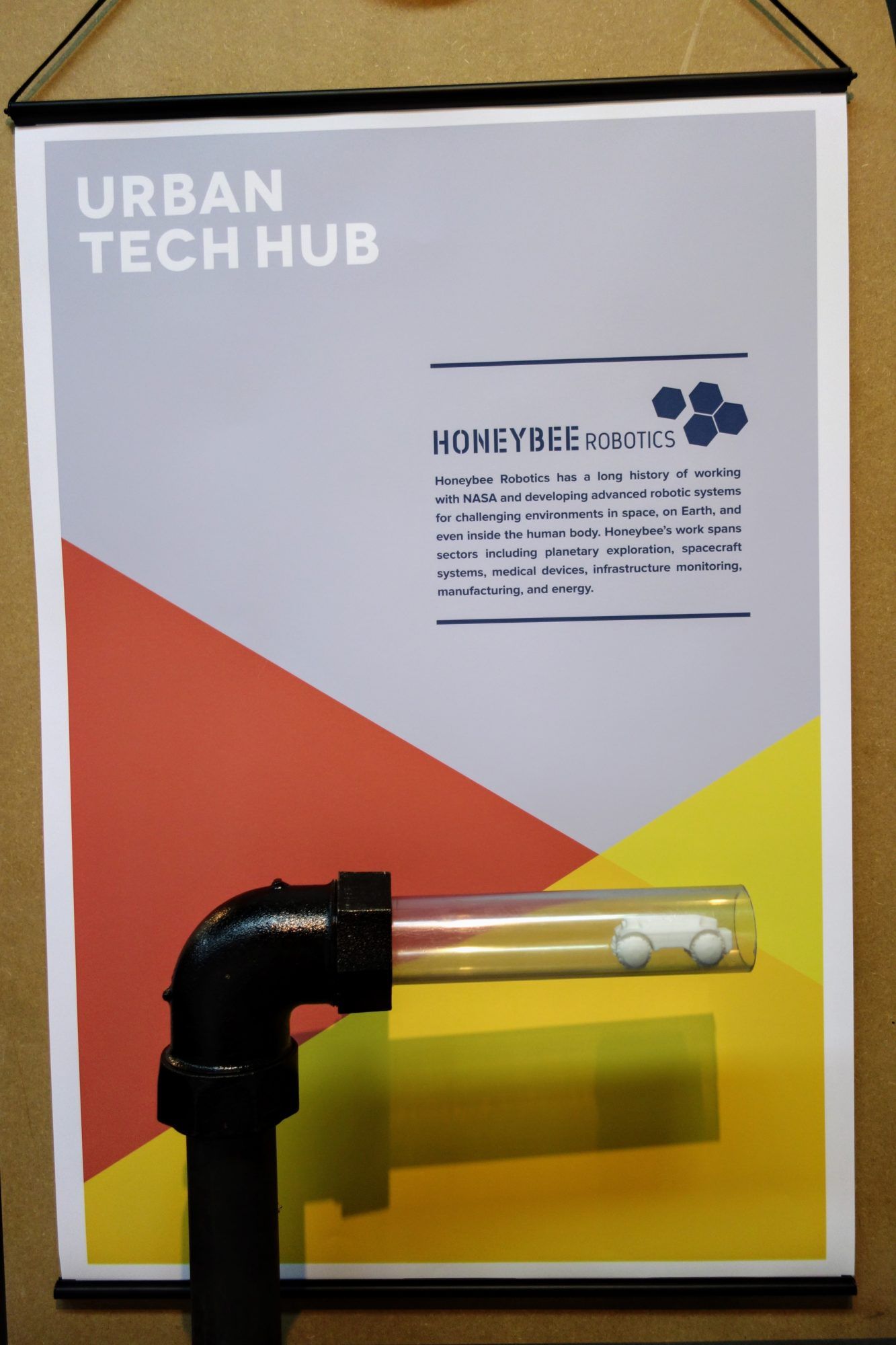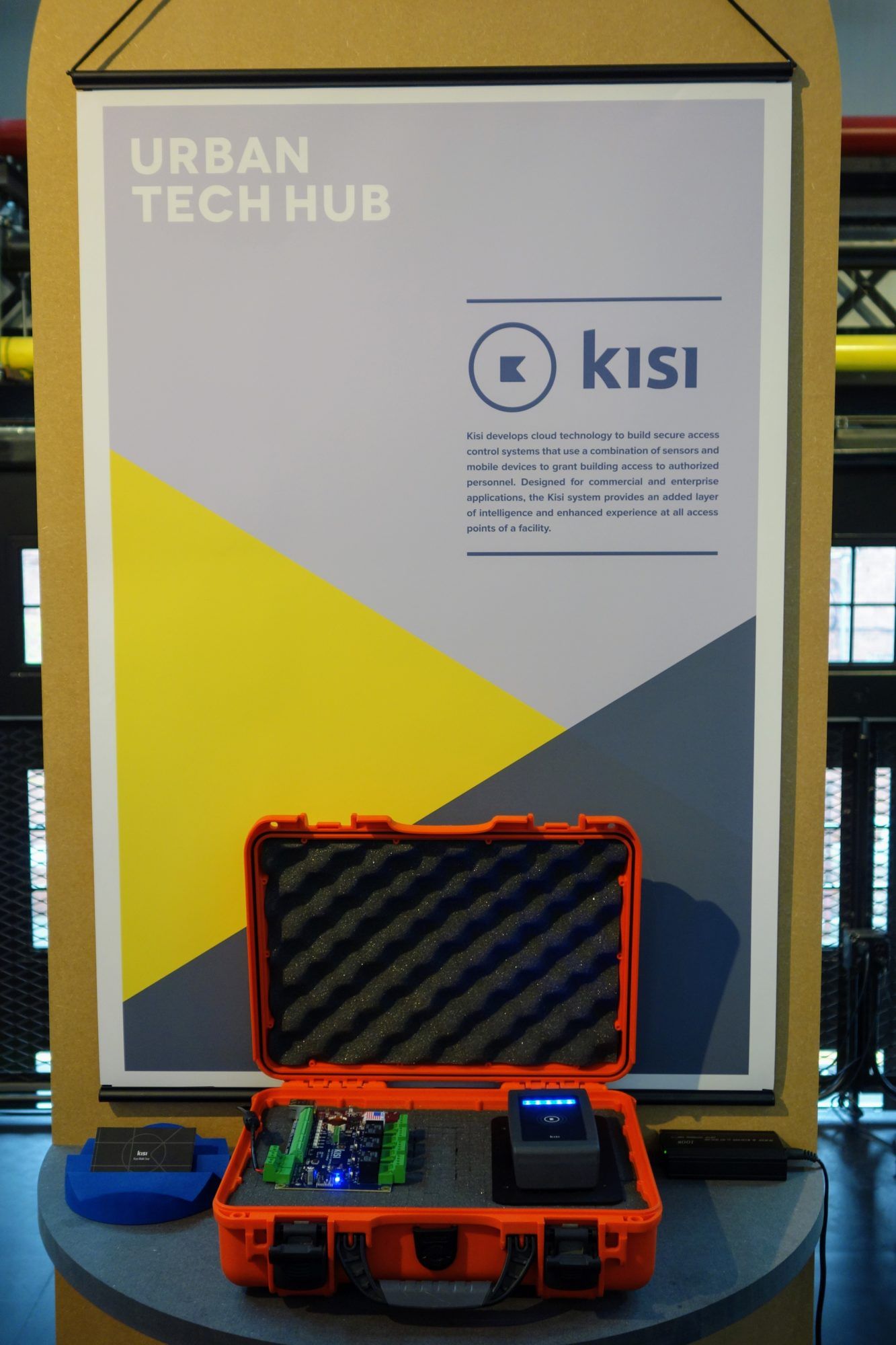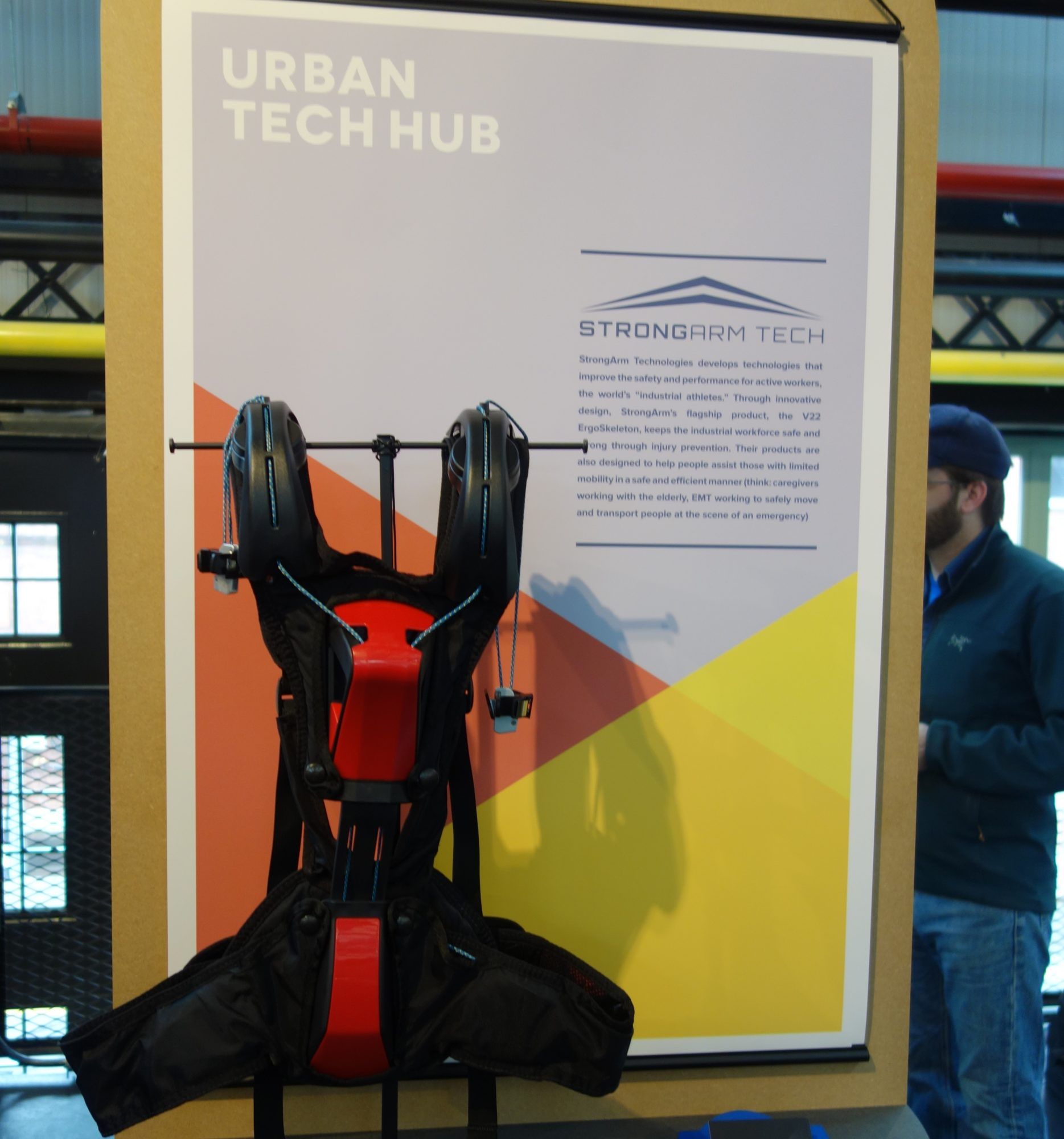 All of the Urban Tech Hub companies are doing impactful work, and the Hub is still accepting applications. Member companies are jointly selected by New Lab and NYCEDC, and they are looking for growth-stage companies with a focus on the following sectors: energy, mobility, waste, built environment, food systems, water, digital infrastructure, and supply chain. The participating Hub companies will be supported on-site at New Lab through resident membership and bespoke programming as part of the joint project.
More information about membership and the application can be found here.
There were many people to thank for making the Hub possible, there were speeches and well wishes, music and laughter. Those most involved in getting the Hub off the ground were all there: Deputy Mayor for Housing and Economic Development Alicia Glen, NYCEDC President and CEO James Patchett, New Lab co-founder and CEO David Belt, and Downtown Brooklyn Partnership President Regina Myer.
"We don't just want companies to dream up the best ideas in New York—we want them to manufacture here, too. The City's partnership with New Lab on this Urban Tech Hub will help solve critical urban problems, like improving transportation, fighting climate change, and modernizing our buildings. By investing in these hardware companies, we're investing in a tech ecosystem not just of programmers, but of machinists, seamstresses, and engineers. That's the kind of diverse economy we want to build," said Deputy Mayor Alicia Glen.
"The urban tech sector is tackling some of our city's most pressing issues," said NYCEDC President and CEO James Patchett. "Our partnership with New Lab will not only accelerate the growth of transportation, agriculture, and green energy companies, it will strengthen the entire urban tech ecosystem in New York City. Programs like Urbantech NYC are all part of our efforts to grow 100,000 good jobs over the next ten years by investing in emerging industries and growing a modern, accessible economy across the five boroughs."
"My co-founder Scott Cohen and I built New Lab for entrepreneurs in New York, and the City has been an immensely supportive partner—from the idea's inception in 2011 until today, when we launched this new level of collaboration," David Belt, co-founder and CEO of New Lab, said. "Our hope is that this important partnership can inspire other meaningful collaborations that can improve the quality of life in cities around the world."
"The Urban Tech Hub at New Lab makes it possible for growth-stage tech companies to build their products in New York City, attract talent and investment and be part of a growing community. The work happening here has an immense potential to improve the way we live in cities," Shaina Horowitz, the Director of the Urban Tech Hub at New Lab, said. "It's an honor to support the designers, engineers, and entrepreneurs who are working to create a more sustainable, resilient, and accessible future right here in New York."