Urban Land Institute Report Proposes Ideas to Alleviate Urban Heat Island Effect in Gowanus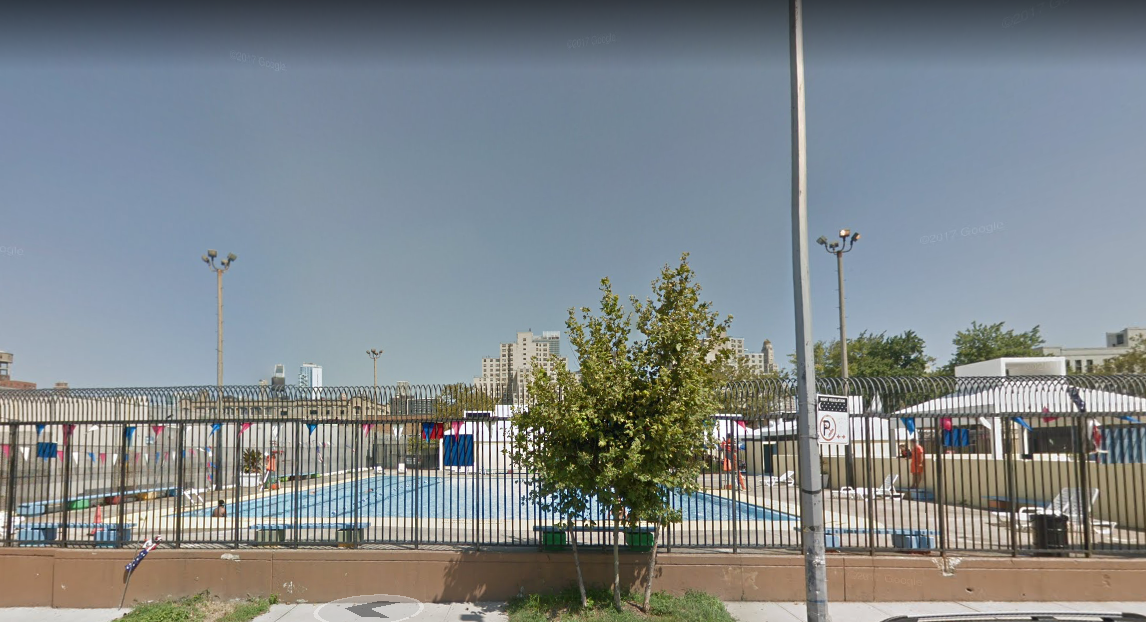 GOWANUS – The Urban Land Institute New York (ULI NY) released a report on Monday outlining recommendations on how new developments, that will be built as part of the rezoning of Gowanus, will be able to help mitigate the urban heat island (UHI) effect.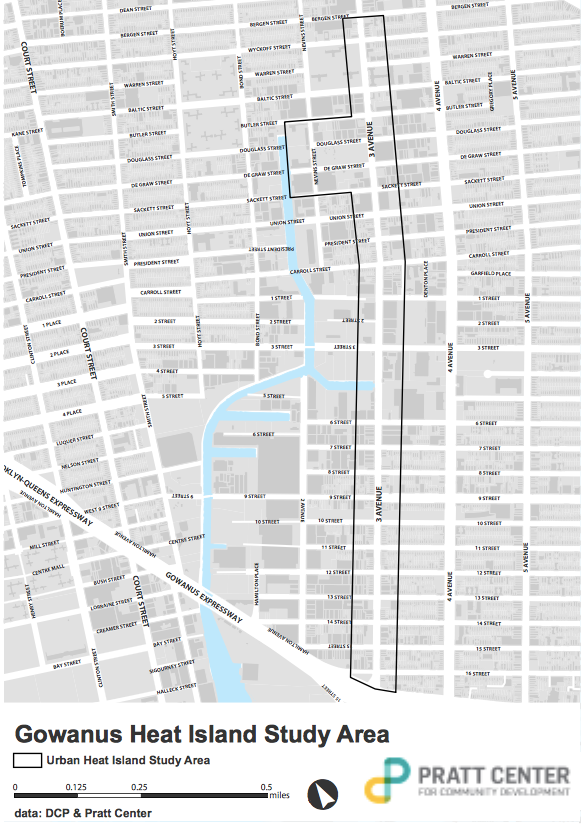 UHI occurs when buildings, cement, and pavement replace natural vegetation, and cars and air conditioners convert energy to heat and release it into the air. ULI NY's report notes that the extreme heat from UHI increases energy costs, air conditioning use and costs, air pollution, and greenhouse gas emissions. It also affects water quality and can exacerbate chronic health conditions.
Gowanus is more vulnerable to extreme heat because of the area's heavy traffic and lack of shade trees, parks, and greenery that cool and improve air and water quality, the report states. If higher density buildings start rising in Gowanus, ULI NY says UHI risks could increase unless measures are taken to implement green infrastructure.
Extreme heat events cause more deaths in the United States than any other weather-related hazard, including hurricanes, tornadoes, and flooding, according to the report. Studies show heat-associated deaths primarily affect low-income and environmental justice communities—highly polluted areas with significantly fewer trees and less green space, according to ULI NY.
In April 2017, ULI NY and the Fifth Avenue Committee assembled a ten-person Technical Assistance Panel (TAP)—a group composed of environmental, real estate, and transportation experts who spoke with community stakeholders, analyzed existing conditions in the neighborhood, and compiled a list of strategies to address UHI in Gowanus in anticipation of rezoning projects.
The goal of the report is to make Gowanus safer and healthier, as well as more comfortable and pleasant. The panel's recommendations aim is to help reduce energy use in the neighborhood which will benefit local homeowners, tenants, business owners, and manufacturers.
The Gowanus UHI TAP team created a series of measures to mitigate the UHI effect, some of which include creating more green spaces and implementing measures that encourage human-powered transportation.
Some of the key items the Gowanus UHI TAP proposed include:
Increasing vegetation coverage in Gowanus by 20-percent (approximately 1,000,000 square feet) in an effort to reduce air temperatures by approximately 3 degrees. This would also support stormwater retention and help combat flooding. The panel suggests planting trees and adding vines to exterior walls of buildings to help reduce outside temperatures and cool the interiors. They also suggest adding planters at locations where soil contamination or groundwater levels prevent trees from being planted.
Incentivizing green building and green infrastructure technology, such as green roofs and green walls, as well as promoting efficient building design including double or triple-pane windows, insulation, and breezeways for natural ventilation.
Creating "areas of respite" where pedestrians can escape the heat during the summer, such as green spaces, green corridors, and "micro parks" featuring cooling green infrastructure, trees, and other structures that provide shade and encourage social activity.
Improving transportation options and encouraging locals to use public transit and/or human-powered transportation instead of driving to reduce congestion and decrease emissions. The panel suggests more frequent bus service, more bike parking, and stop sign and traffic light improvements at major intersections. The team also suggests the addition of a new pedestrian bridge on Degraw Street over the Gowanus Canal to provide easy foot access across the canal.
Creating a temporary park at the Con Edison lot located on Nevins between Baltic and Butler Streets while the area's only public park, Thomas Greene Park, is closed for several years as part of the Superfund clean-up. Like Thomas Greene, the temporary park would feature a pool to help locals stay cool and serve as a community space. The panel also suggests redesigning Thomas Greene Park with additional green space when it reopens.
Founded in 1936, the Urban Land Institute is a non-profit research and education organization that provides leadership in responsible land-use by facilitating the sharing of ideas, information, and experience among industry leaders and policy makers committed to creating better environments.
You can read Urban Land Institute New York's full report titled A Vision for a Greener, Healthier, Cooler Gowanus: Strategies to Mitigate Urban Heat Island Effect here.