Upstate Shooting Suspect Nabbed After Jumping Into Gowanus Canal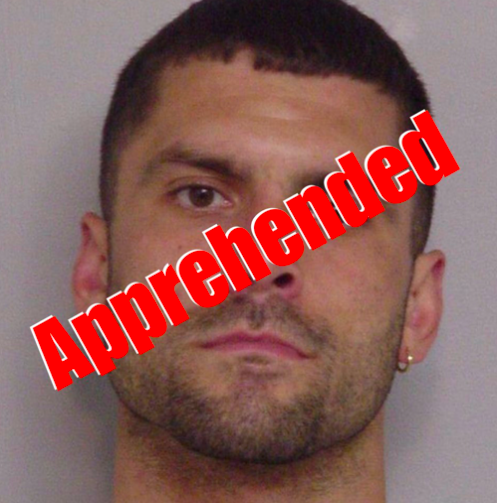 GOWANUS – A 42-year-old man wanted for a shooting in an Upstate New York hospital and an armed robbery in Brooklyn was captured behind the Whole Foods at 3rd Avenue and 3rd Street in Gowanus on Monday.
The FBI had been searching for Joshua Stuart after he robbed and fired shots inside a Ellenville, New York hospital shortly after 4am on Friday, September 28. Stuart went to the hospital complaining of stomach pain and demanded pain medication, ABC 7 New York reported. When a hospital employee refused his request, Stuart allegedly pulled out a gun and shot up a Demerol dispenser, stealing 17 vials of the pain killer before fleeing in a Dodge Ram pickup truck, according to a report filed by the U.S. District Court, Eastern District of New York.
NYS Department of Environmental Protection Police officers caught up with Stuart after he fled the hospital. Stuart reportedly got out of the pickup truck, exchanged fire with the officers, then fled by foot into a wooded area. No injuries were reported. Authorities say Stuart later broke into an Ellenville home where he stole cash and a Honda Pilot which he drove to Brooklyn.
At approximately 8:30am on Monday, October 1, authorities say Stuart held up a tobacco store at 8313 3rd Avenue in Bay Ridge. Surveillance footage captured Stuart entering the store, displaying a firearm, and walking behind the counter where he took an employee's wallet, cellphone, and cigarettes as well as $50 from the cash register.
At approximately 5:45pm on Monday, a security guard at the Whole Foods at 214 3rd Street called police after he spotted Stuart sitting on a bench along the Gowanus Canal. After police arrived at the scene and identified themselves to Stuart, the suspect reportedly attempted to run away but police caught him after he jumped into the Canal. A witness told NBC New York that they saw Stuart jump into the Superfund site as police pursued him.
Police recovered a gun at the scene along with items that had been stolen from the tobacco shop. Stuart was previously convicted of burglary in 1994.
Stuart was charged on Tuesday, October 2 with robbery, criminal possession of a weapon, criminal possession of stolen property, and criminal possession of a controlled substance. More charges related to the incidents upstate are also expected.
Coney Island Hospital was evacuated on Monday after receiving a false alarm that Stuart was seen at the hospital, NBC New York reported.